Fusion & Genesis PPV List!
-Battle Scars
-Anarchy Rulz
-Exodus
-CyberSlam
-Validation
-Point Break
-Regicide
-Cause & Effect
-Home Coming
Fusion/Genesis Superstar of the Week!
Page 1 of 2 • 1, 2

Could Sophia Gibson beat Lexin Damjen without The Miz at Ringside?
The Womens Intercontinental Championship Title picture is opening up, with Leona having her rematch clause, Bryan believing she deserves a shot at regaining her Womens Intercontinental Championship, and it looks as if the both of them will get what they want and perhaps more. Up steps Tia Powley who'll also be looking to make her claim for the Intercontinental Title and nothing would be a bigger statement than beating the champion tonight.
One of the favorites in the second bracket, Aaron Waite takes to the ring after being destroyed by the former NXT General Manager Kane just nights ago in London. He'll be looking to bounce back with a win over one half of the Arcade Renegades to advance to the Round of Sixteen.
The first of two debuts tonight, Erik Bolstad looks to make a name for himself by taking on the current NXT European Champion, who in just a few short weeks, will be defending his belt in a ladder match. He'll be looking to pick up as much momentum as he can on the buildup to this match, while on the flipside if Bolstad can pull off the upset, not only will it be a huge win for the young Norwegian Superstar but maybe he'd be in the running to be a contender for that match.
Speaking of the European Championship, up next we'll discover the first man to be officially entered into the ladder match for the NXT European Championship at iMPLOSION as the winning side from the Live Event in London takes to arms in a triple threat match in which the winner will add his name to the Ladder match for the European Championship.
Sophia Gibson put up one hell of a fight against Lexin Damjen a couple nights ago in London, and without The Miz in her corner, Damjen might not be Champion right now. Tonight the NXT Womens Champion teams with Dirty Diana to take on Sophia Gibson and another newcomer who goes by the name of Samantha Steel. If Gibson can continue to pick up victories we could see her get another chance at the NXT Womens Championship at iMPLOSION maybe this time in a clean singles match...
With no ending to their match in London after both men propelled themselves through two tables down to the outside and then failing to make the ten count, a rematch is in store tonight as Eric Matthews takes on Chet Taylor once again currently sitting at 1-0 over the hipster can he put another nail in the coffin tonight, or will Chet fire back with his punishment.
Tonight we'll be seeing a sneak peak of our iMPLOSION Main Event between Marko Punish and August Happytown as they collide in tonights Main Event, however, something smells fishy, I don't think we'll be getting a clean singles match in tonights Main Event
Leo Cruz Vs Brayden McGregor (Knockout Stage)
Hayden "Blade" Kiteley Vs Christian Shaw (Knockout Stage)
Kendra McArthur Vs Jessica Brooks (HIAC Qualifier)
Aiden Sparks Vs Colin Styles Vs Luther Thunder Vs John Briarwood (European Title Qualifier)
Kurasuke Vs Suraci (Main Event)
_________________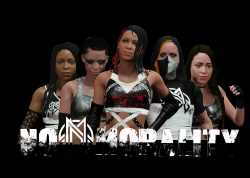 "90 OvR cap"

Pls love me for debuting your caws Dynamic<3
_________________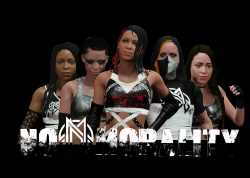 "90 OvR cap"

that's trolling if i've ever seen it
Main Event Star!





Posts

: 2071


Join date

: 2015-03-09



I reckon that'll be a spicy match, I'll put it on Slow, just for you<3
_________________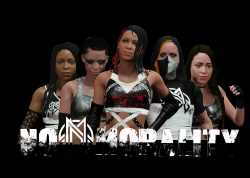 "90 OvR cap"

Main Event Star!





Posts

: 2071


Join date

: 2015-03-09



You're welcome bud, did this for me.. not you tho
_________________
2x World Heavyweight Champion as Kevin Owens
2015 Superstar/Champion Of The Year
2015 NXT King Of The Ring
     2x Hardcore Champion as Kayden Kynra(Former)
     3x NXT Television Champion as Lorin Seoul (Former)
1x NXT Tag Team Champion as JLV(Former)
Midcard Playboy





Posts

: 480


Join date

: 2015-07-01


Age

: 21


Location

: NJ


Humor

: Blunt Cunt



Miztacular wrote:Pls love me for debuting your caws Dynamic<3
Thank you ma friend
_________________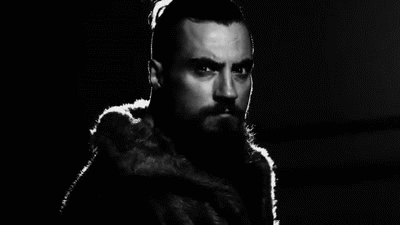 Ryan Kent
1x NXT champion
Former money in the bank holder!
1x Undisputed champion
1X NXT tag champs
1X CMV Tag Champs
1x Hardcore Champion
1x International champion
1x Light Heavyweight champion
The man with the most title defences in CMV history!
CMV second ever grand slam champion!
Sean Kent
1x Fusion tag champs
Main Event Star!





Posts

: 532


Join date

: 2015-03-28


Age

: 16


Location

: United Kingdom



_________________
"Men don't shave, they wax." - Everyone
Main Event Star!





Posts

: 2595


Join date

: 2015-09-19


Age

: 21



That's what I'll call them for this show then<3
_________________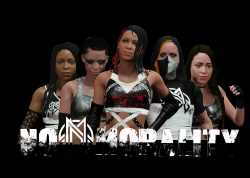 "90 OvR cap"

Page 1 of 2 • 1, 2

---
Permissions in this forum:
You
cannot
reply to topics in this forum