Fusion & Genesis PPV List!
-King of the Ring
-Exodus
-CyberSlam
-Tag Team Cup
-Validation
-Dark Carnival
-Point Break
-Regicide
-Wild Card
-Absolution
-Emergence
-Home Coming
-Cause & Effect
-Final Resolution
-Purgatory
-Ascendance
Fusion/Genesis Superstar of the Week!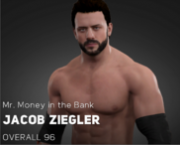 Page 1 of 2 • 1, 2

How Many Titles Will Change Hands Tonight?
The winner of the predictions for this card, is able to pick 3 matches for the first ever Intensity, and 3 matches on the next episode of UnMatched, while also picking the Main Event of the next TWO house shows. The Tie Breaker is to predict the results of every individual match within the tournament.
The kickoff show will begin between 2-4pm GMT (Saturday)
These final 8 men will compete in a King of the Ring Styled Tournament to determine who walks out of the biggest tournament in CMV history, a 64 man tournament, the winner and the new CMV Global Champion, will Marko Punish become a dual Champion? Will JustIN Sane get one last crack at NXT gold? Or will Brock Lesnar truly show that he's the beast? Maybe Hayden will prove that he's still got it four years later? Who knows, find out on the kickoff show.
The Main Show will kick off 6-8pm GMT (Saturday)
NXT European Championship Ladder Match
Kicking off the Main Show, will be Blizzards defense of the NXT European Championship as he steps into iMPLOSION against 5 challengers looking to dethrone him. We have the seasoned veteran in JLV, the up and comer in Doug Thompson, the former Champion in Colin Styles, the high flyer in Leo Cruz and the foreign Superstar in the form of Erik Bolstad? Will Blizzard retain, or will it be winters end tonight?
Up next we have Zack Starr, fighting for not only his career, but Ricky Spanish's career too, and it will be no easy fight as he steps into the ring with a Mercenary bu the name of John Briarwood who's out to get his big payday for winning here tonight. The last time a member of the Starr family fought for their career, they lost, will Zack Starr follow the same path as his brother tonight or will he pull through with Ricky Spanish.
NXT Tag Team Championship Match
The Unbeaten team of Gerald Foster and Kurasuke, the Savage Cats look to take their careers to a whole new level tonight as they take on their biggest threats yet. The Bringers of Despair in an Elimination Tag Team Match. The Bringers of Despair are coming off of a loss so there is no better time to beat them, however they will not lay down and end their 3 month reign so easily.
Two long standing rivals within the NXT Womens Division will go toe to toe under Extreme Rules tonight after Jade Dynamite cost Dirty Diana her chance at becoming the Number One Contender for the NXT Womens Championship. While Jade Dynamite believes Dirty Diana has been the one behind these brutal attacks these past few months, tonight this epic rivalry will unfold.
The former General Manager Kane is back, and he's been more dominant than ever with his mask back on, however tonight he needs to show why he's the Devils Favourite Demon as he steps into the ring with someone who isn't just a wrestler, but a fighter to, a man with 20+ years of hand to hand combat experience, what's even better is, the winner becomes the permanent General Manager of UnMatched...
NXT Womens Intercontinental Championship Hell in a Cell
This match right here, really defines Johnny Sampsons reign as NXT General Manager, the Era of Opportunity as three of these Vixens are reasonably new to the roster, but have overcome tough adversaries in order to earn their spots in this match with Infinitee beating Nancy Hurt, Brooks beating McArthur and Steel beating Rose Punish. These three newcomers are mixed in with some of the baddest Vixens in UnMatched, Dawn Bryan and Tia Powley along with the current Champion who doesn't even need to be involved in the decision to lose, Sophia Caldwell.
A feud that has gone on for months is looking to finally boil over and reach it's climax tonight, as Eric Matthews and Chet Taylor look to finally settle their differences one on one, man to man, in a tables match. This will surely be the end to what has been an absolute blood feud.
NXT Television Championship Match
Aaron Waite looks to compete in his second match of the night and potentially even more depending on how far he makes it through the tournament on the kickoff show as he looks to defend his NXT Television Championship tonight against a man who has fought his way through many former Television Champions, Tops Newsome. Of course Aaron Waites links to Johnny Sampson has enabled him to get his own way with the match stipulation making it a no holds barred contest just as his initial bout with Nick Blake was. However this will be a new test for the champion as he will have to manage his energy well after competing earlier on in the night.
Tonight we will see the one on one collision of two of the greatest Superstars in the industry today, a clash of companies if you will as D'Angelo St. Daniels a former two time NXT Champion takes on Suraci a former two time NGCW Extreme Champion in singles action. However there is more to this than that, This match is about respect that both men feel they deserve, recognition that they both feel they deserve. DSD wants to show the world that he's still got it, while Suraci is looking to build up his stock in UnMatched and prove to DSD that he's not just some little guy from the indies, that he's really a threat.
NXT Womens Championship Match
Sophia Gibson and Lexin Damjen, have both beaten eachother once in singles action, Gibson on her NXT debut, and Damjen in her last Title defence, however Damjen had huge help thanks to The Miz interrupting the match seven times. Well tonight, Gibson will have another shot and this time, it'll be without The Miz in the corner of the Champion. Can Damjen hold her own, or will Sophia Gibson cut Damjens reign short. The real factor, is that they are both coming off a loss, whoever reacts better to that loss will have a huge mental advantage coming into this match and may just walk out the winner.
Tonights Main Event will see this years Royal Rumble winner, August Happytown, take on a season one veteran, the NXT Champion, Marko Punish. However, this is no ordinary match. Kane has PROMISED that something will happen following this match, something that will change the shape of UnMatched forever, and it will be LIVE, on iMPLOSION right after the Main Event. What will it be? Who knows. But one things for sure, is that this will be a show for the ages.
Last edited by Miztacular on Fri Apr 29, 2016 8:42 am; edited 2 times in total
Admin





Posts

: 5951


Join date

: 2015-03-09


Age

: 20


Location

: MizTV


Humor

: Making Sons uncomfortable



Predictions
Kickoff
Brock Lesnar

Main Card
Doug Thompson
Zack Starr
The Savage Cats
Jade Dynamite
Kane
Samantha Steel
Eric Matthews
Aaron Waite
D'Angelo St. Daniels
Lexin Damjen
Marko Punish

Tie Breaker
Marko-Lesnar
Waite-Bull

Lesnar-Waite
With Lesnar winning the whole thing
Last edited by Miztacular on Fri Apr 29, 2016 8:42 am; edited 1 time in total
Admin





Posts

: 5951


Join date

: 2015-03-09


Age

: 20


Location

: MizTV


Humor

: Making Sons uncomfortable



Kickoff show:
Marko Punish

Main Card:
Erik Bolstad
John Briarwood
Savage Cats
Jade Dynamite
Kane
Jessica Brooks
Chet Taylor
Aaron Waite
D'Angelo St. Daniels
Lexin Damjen
August Happytown... Because

Tie Breaker:
Marko - Lesnar
Waite - Bull

Marko v Waite
Marko winning
_________________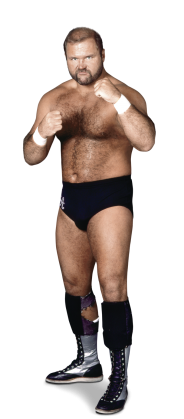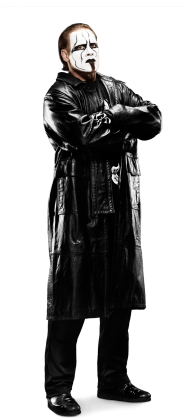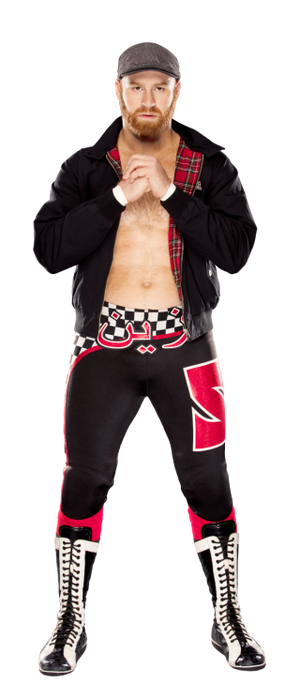 Main Event Star!





Posts

: 745


Join date

: 2015-03-10


Age

: 19


Location

: Australia


Humor

: Dark



Marko vs Lesnar
- Lesnar advances to FINAL
Bull vs Waite    
- Waite advances to  FINAL  

with the winner being
Brock Lesnar
____________
JLV
Zack Starr
Savage Cats
Jade Dynamite
Kane
Tia Powley
Chet Taylor
Tops Newsome
Suraci
Lexin Damjen
August Happytown
_________________
2x World Heavyweight Champion as Kevin Owens
2015 Superstar/Champion Of The Year
2015 NXT King Of The Ring
     2x Hardcore Champion as Kayden Kynra(Former)
     3x NXT Television Champion as Lorin Seoul  (Former)
1x European ChampionLorin Seoul (Former)
1x NXT Tag Team Champion as JLV(Former)
1x World Heavyweight Champion as JLV(Current)
1x Women's Champion as Lexin Damjen (Former)
1x Hardcore Champion as Lexin Damjen  (Current)
OMG! Moment Of The Year: Running into the steel steps as JLV
Midcard Playboy





Posts

: 484


Join date

: 2015-07-01


Age

: 21


Location

: NJ


Humor

: Blunt Cunt



Predictions
Kickoff
Waite

Main Card
Bolstad
Zack Starr
The Savage Cats
Dynamite
Kane
Bryan
Taylor
Aaron Waite
D'Angelo St. Daniels
Gibson
Marko Punish

Tie Breaker
Marko-Lesnar
Waite-Bull

Marko-Waite
Waite wins
_________________
Main Event Star!





Posts

: 782


Join date

: 2015-07-19


Age

: 20


Location

: Hopewell, Virginia



Kickoff:
Marko def Sane
Hayden def Lesnar

Bryan def Waite
Trowell def Bull

Marko def Hayden
Trowell def Bryan

Marko def Trowell

Pick: Marko
Styles
Starr
Lust Cats
Jade
Sampson
Bryan
Taylor
Tops
DSD
Gibson
Punish
Last edited by Kevin Nash on Fri Apr 29, 2016 8:01 pm; edited 1 time in total
_________________
Accomplishments :

2018 Heel of the Year as Schmidty
2018 Newcomer of the Year as Schmidty
2018 Face of the Year as Bob Luger
2018 Promoer of the Year
1x European Champion as Schmidty
2x United States Champion as Schmidty
1x Undisputed Champion as Schmidty (current)
1x Alpha World Champion as Bob Luger
1x Dashing's ride or die chick
Main Event Star!





Posts

: 3281


Join date

: 2015-09-19


Age

: 21



Da Tournament:
Sane vs Lesnar
Sanders vs Bull

Lesnar vs Sanders

Sanders is the winner.

Main Card:
Leo Cruz
Starr
Bringers of Despair
Dynamite
Kane
Dawn Bryan
Chet Taylor
Waite
DSD
Gibson
Marko


_________________
Main Event Star!





Posts

: 2637


Join date

: 2015-05-13


Age

: 18


Location

: Ontario, Canada


Humor

: Dashing's jokes



Little Leo
Starr
Cheeky Cats
Jade Dynamite
Kane
Jessica Brooks
Matthews
Aaron Waite
D'Angelo St. Daniels
Lexin Damjen
Marko

Tie Breaker: The Tie Breaker is to predict the results of every individual match within the tournament.
Marko def Sane
Lesnar def Hayden
Waite def Bryan
Bull def Trowell

Lesnar def Marko
Waite def Bull

Lesnar def Waite
_________________
1x CMV Television Champion - Top's Newsome
1x CMV Womens Undisputed Champion - Quinn-Belle
1x CMV Vixens Champion - Quinn-Belle
1x CMV Undisputed Champion - Chris Andrews
1x CMV International Champion - Chris Andrews
2x CMV Anarchy Champion - Chris Andrews
1x CMV Wold Tag Team Champion (Divine Affairs w/Paul Divine but Divine vacated his tag belt, making Brit Solo Tag Team Champ)
1x CMV Womans Intercontinental Champion - Dawn Bryan
1x CMV Tag Team Champion - Kid Campbell (Gladiators w/ Rashad Rockwell)
2x CMV Light Heavyweight Champion - El Jefe
1x CMV Tag Team Champion - Don Bishop (The Wanderers w/ Gavin Extreme)
Main Event Star!





Posts

: 3531


Join date

: 2015-12-11


Location

: (NEAR)... Leeds, England


Humor

: yes :D



Kickoff & Tie Breaker:

Marko def Sane
Lesnar def Hayden
Waite def Bryan
Bull def Trowell

Lesnar def Marko
Bull def Waite

Lesnar def Bull

WINNER & Pick: Brock Lesnar
-
Blizzard
Starr
Foster & Kurasuke
Dynamite
Kane
Tia
Taylor
Newsome
Suraci (Gotta pick my former NGCW brotha represent!)
Damjen
Happytown

_________________
MATT "MJ" JEFFERSON
Second Annual CMV tag team cup winner (with Eric Thunder)
CMV World tag team champion (1 time with Eric Thunder)
AURA
ERIC THUNDER
Second Annual CMV tag team cup winner (With Matt Jefferson)
CMV World tag team champion (1 time with Matt Jefferson)
LEX NIGHT
BJORN WOLFFE
RACHEL GRANT
ZACH SMITH
Midcard Playboy





Posts

: 478


Join date

: 2016-01-14


Age

: 17


Location

: Nunya



Page 1 of 2 • 1, 2

---
Permissions in this forum:
You
cannot
reply to topics in this forum