Fusion & Genesis PPV List!
-Battlescars
-King of the Ring
-Exodus
-CyberSlam
-Tag Team Cup
-Validation
-Dark Carnival
-Point Break
-Regicide
-Wild Card
-Absolution
-Emergence
-Home Coming
-Cause & Effect
-Final Resolution
-Purgatory
-Ascendance
Fusion/Genesis Superstar of the Week!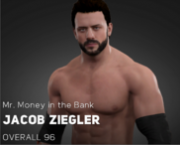 Page 1 of 4 • 1, 2, 3, 4

Will Jade Dynamite be able to bounce back from her loss last week?
Kicking off tonights show we'll be seeing a former 3 time CMV Television Champion in action against the man who stole his match in last weeks house show against newcomer, Shinnin. Seoul will be out for blood tonight, but after Dillashaws dominant dissection of Shinnin last week, I don't see how Lorin Seoul can overcome this mountain of a man.
Up next we'll see a rematch from last weeks house show where these two Vixens just couldn't have a clean match thanks to the interference of their managers, well tonight, there'll be no managers, there'll be no rules as Rose Punish goes one on one with Tia Powley under extreme rules in a must win match for the both of them.
Suraci has been unbeaten since his second match here in CMV and will be looking to continue his run here tonight as he looks to take on Lovely Lewis and his fiance, the CMV Vixens Champion, Lady Lisa. Lewis will be looking for the big win here on the debut of his new gimmick and it'll be interesting to see if Lady Lisa continues her heel antics tonight.
Sunshine made his much awaited debut last week kicking off the new era with a bang and a win over Aiden Sparks, now tonight he looks to take on a much tougher opponent in the form of Jaymes Landon Vain. A former ally of Kane in the old Authority, tonight JLV will get to learn what it's like to go against the wrath of Kane tonight.
Six Vixen Tag Team Action
For the second Vixens match of the night we'll be seeing the CMV Womens Intercontinental Champion team with two top contenders for the CMV Womens Championship, while the CMV Womens Champion teams with two top contenders for the CMV Womens Intercontinental Championship. In last weeks Main Event, Sophia Gibson schooled Samantha Steel, but she bounced back with a huge win on Intensity when she beat Dawn Bryan who'll be teaming with Gibson tonight. Their partner, Sophia Caldwell, the former CMV Womens Champion won her tag match last week beating Diana for the win. Lastly, a most certainly not least, Jade Dynamite who would have been as shocked as any of us when she lost to Jessica Brooks on last weeks Intensity but I'm sure the longest reigning female Champion in all of CMV will bounce back as good as ever tonight.
Both of these men had great starts to the year, with D'Angelo St. Daniels having some of the most dominant performances of his career in the first two months fo the year while Happytown of course won the Royal Rumble, however both of these big names have hit a bit of a brown patch and will be looking to turn it around tonight as a win over the other could do wonders here tonight.
In tonights Main Event, much like last week, we'll see the Major Champion take on the Midcard Champion, except this week it's not Vixens, it's the man who Main Evented iMPLOSION, Marko Punish going toe to toe with Leo Cruz, will it be as one sided as last weeks main event? Not if Cole Savage has anything to say about it.
House Show
The Stylists Vs The Bringers of Despair
Kendra McArthur Vs Jessica Brooks
John Briarwood Vs Erik Bolstad
Last edited by Miztacular on Wed May 11, 2016 10:46 am; edited 2 times in total
Admin





Posts

: 5954


Join date

: 2015-03-09


Age

: 20


Location

: MizTV


Humor

: Making Sons uncomfortable



Mythic Cats officially been buried
_________________
Accomplishments :

2018 Heel of the Year as Schmidty
2018 Newcomer of the Year as Schmidty
2018 Face of the Year as Bob Luger
2018 Promoer of the Year
1x European Champion as Schmidty
2x United States Champion as Schmidty
1x Undisputed Champion as Schmidty (current)
1x Alpha World Champion as Bob Luger
1x Dashing's ride or die chick
Main Event Star!





Posts

: 3291


Join date

: 2015-09-19


Age

: 21



Feel like you've had 2 matches already since the change and you appeared on intensity in a cutscene.
Admin





Posts

: 5954


Join date

: 2015-03-09


Age

: 20


Location

: MizTV


Humor

: Making Sons uncomfortable



Miztacular wrote:Feel like you've had 2 matches already since the change and you appeared on intensity in a cutscene.
Feel like if he isn't booked on every show and winning every single match even though you can't control that he's going to bitch and moan and threaten to leave CMV.
_________________
GT: Alveuss
(I may or may not add you back)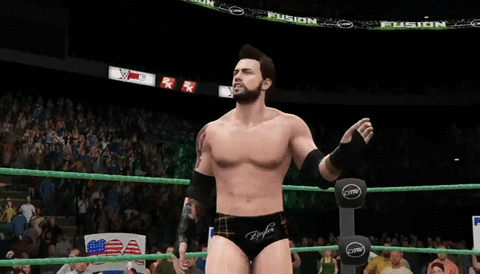 Jacob Ziegler
- 2x Anarchy Champion, 1x Mr Money in the Bank, 1x BFF of Shane Scott, 2017 Newcomer of the Year
Rubik
- 1x Light Heavyweight Champion
Main Event Star!





Posts

: 1036


Join date

: 2015-11-29


Age

: 21


Location

: Glasgow, Scotland


Humor

: Dashing's droopy eye



Alveuss pls play dark souls with me
Admin





Posts

: 5954


Join date

: 2015-03-09


Age

: 20


Location

: MizTV


Humor

: Making Sons uncomfortable



_________________
Main Event Star!





Posts

: 2641


Join date

: 2015-05-13


Age

: 18


Location

: Ontario, Canada


Humor

: Dashing's jokes



Admin





Posts

: 5954


Join date

: 2015-03-09


Age

: 20


Location

: MizTV


Humor

: Making Sons uncomfortable



_________________
Accomplishments :

2018 Heel of the Year as Schmidty
2018 Newcomer of the Year as Schmidty
2018 Face of the Year as Bob Luger
2018 Promoer of the Year
1x European Champion as Schmidty
2x United States Champion as Schmidty
1x Undisputed Champion as Schmidty (current)
1x Alpha World Champion as Bob Luger
1x Dashing's ride or die chick
Main Event Star!





Posts

: 3291


Join date

: 2015-09-19


Age

: 21



Main Event Star!





Posts

: 2641


Join date

: 2015-05-13


Age

: 18


Location

: Ontario, Canada


Humor

: Dashing's jokes



Page 1 of 4 • 1, 2, 3, 4

---
Permissions in this forum:
You
cannot
reply to topics in this forum