Fusion & Genesis PPV List!
-Battle Scars
-Anarchy Rulz
-Exodus
-CyberSlam
-Validation
-Point Break
-Regicide
-Home Coming
-Absolution
-Purgatory
Fusion/Genesis Superstar of the Week!
Page 1 of 2 • 1, 2

Which match are YOU most excited for at Absolution???
Monday night Fusion: Episode 206!
LIVE from the Battelle Hall in Columbus, Ohio!!!Absolution card thus far!
(Subject to change.)
-The 30-Man Royal Rumble match!
-Randy Borton (c) vs. Bryan Novak for the CMV Undisputed championship!
-Vixens Mini Royal Rumble! Featuring: Cass LaFave, Aura, Cassie Maverick, Jade Divine, Danielle Ward & Megan Cooper!
-Jimmaurie Williams (c) vs. Morgan Jackson for the CMV International championship!
-The Fast & The Furious vs. T & Lee (c) for the CMV World Tag Team championship!
-Fury (c) vs. Quinn-Belle for the CMV Vixens championship!
-Jacob Ziegler (c) vs. Parker for the CMV Anarchy championship!
-Duo Maxwell vs. Matt Jefferson in a No Holds Barred match! [PRE-SHOW!]
Bracket for the second annual Cyborg Invitational
----- ----- ----- ----- -----
Pulling double duty tonight, The Man from the Future will be tangoing with both The Unholy, FEAR, and Minute Men representative, Aleksander Bannon, in an effort to finish off his run in The Cyborg Invitational and beat out his brother, Sushi-X, for second place.
In a rematch from episode 200 of CMV which saw Aura and Jade Divine go to a time limit draw in a tables match, the two Japanese born warriors will not only be trying to build up some momentum before they meet again in this Sunday's Vixens mini Royal Rumble, but will also be battling to prove once and for all who does their country proud!
In preparation for what is sure to be a hard fought title defense against The Fast & Furious this Sunday, CMV World Tag Team champions, T & Lee, will lace up their boots to step inside of the ring against Vicious & Delicious, a rising duo in the division. We heard from Tim himself on Twitter how he felt about Bob Storm and Furious Frank's shenanigans towards Eric Thunder on last week's Genesis; will we hear a response from the challengers here tonight?
Light Heavyweights will collide in a chaotic fatal-4-way here tonight, two very personal rivalries combining as one. Shanaz Andoni may have put everyone on notice last week when he won the impromptu battle royal match, but he better not forget about the gold he's already carrying, all three of his opponents being valid challengers for his Light Heavyweight title.
In the final Cyborg Invitational bout, the leader of The Coalition, Xander Slate, will attempt to regain a position in the top four, when he takes on the innovator of The Hashtag, Jaxon Jordan. The risks are high in the Feast or Fired game, Slate has been there before. One of these two superstars could very well lose their jobs, but the opportunity of gold, fame and fortune is something that any man would gamble for.
After revealing her true nature with a wild attack on Quinn-Belle last week on Fusion, Cassie Maverick got a taste of her own medicine when The Queen of Botchville took her to town just a few nights ago on Genesis. But tonight the two shall stand toe to toe and anything goes as Kitty gears up to challenge Fury for the Vixens championship at Absolution. Well . . . If The Cowgirl has her way, Belle won't even be walking out on her own two feet here tonight . . .
With Absolution upon us, opponents, Bryan Novak and Undisputed champion, Randy Borton, will be working as a unit in tonight's main event, when they go up against longtime foes and the two men who main evented last years Ascendance versus each other, Hayden and the second annual Cyborg Invitational winner, JustIN Sane! The Unpredictable One will be meeting either Novak or Borton for the title at Purgatory depending on who comes out the victor this Sunday, while Kiteley will be attempting to make history and become the first superstar to ever win back to back Royal Rumble matches. The road to the grandest stage of them all is becoming shorter and shorter, who will be standing tall as the best of the best when is comes to an end?

(Big shout to the Timster!)
_________________
1x CMV Anarchy champion
Bludgeon
1x Mr. Money in The Bank, 2x World Heavyweight Champion, Glammy Award for Heel of the Year
Xander Slate
Admin





Posts

: 3204


Join date

: 2015-03-08


Age

: 20


Location

: The Hood


Humor

: Knock knock!



MJ finally made a PPV hype video <3
_________________
MATT "MJ" JEFFERSON
Second Annual CMV tag team cup winner (with Eric Thunder)
CMV World tag team champion (1 time with Eric Thunder)
AURA
ERIC THUNDER
Second Annual CMV tag team cup winner (With Matt Jefferson)
CMV World tag team champion (1 time with Matt Jefferson)
LEX NIGHT
BJORN WOLFFE
RACHEL GRANT
Midcard Playboy





Posts

: 421


Join date

: 2016-01-14


Age

: 16


Location

: Nunya



Make bannon 80 for this match
_________________
Main Event Star!





Posts

: 2198


Join date

: 2015-09-19


Age

: 21



The hype for this ppv is unreal! Ryan Kent will actually come in the top 20 this time!

_________________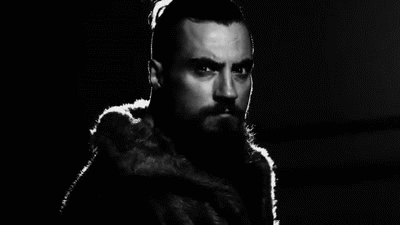 Ryan Kent
1x NXT champion
Former money in the bank holder!
1x Undisputed champion
1X NXT tag champs
1X CMV Tag Champs
1x Hardcore Champion
1x International champion
1x Light Heavyweight champion
CMV second ever grand slam champion!
Samantha Steel
2x Womens IC Champion
Main Event Star!





Posts

: 508


Join date

: 2015-03-28


Age

: 96


Location

: United Kingdom



> When Duo and Jefferson has 2 votes
_________________
Jacob Ziegler
2x CMV Anarchy Champion
Longest Reigning Anarchy Champion Ever
2017 Newcomer of the Year
~~~~~~~~~~
Main Event Star!





Posts

: 598


Join date

: 2015-11-29


Age

: 20


Location

: Glasgow, Scotland


Humor

: When Dashing's voice cracks



I voted Fury vs Quinn-Belle
_________________
Luther Thunder: 1x European Champion
Rashad Rockwell:1x Tag Team Champion with Kidd Campbell
Eligah Stewart
: 1x Tag Champion with DJ Moore
Jimmaurie Williams
:  2x CMV International Champion. Debut Episode 109.
Parker: 1x European Champion
Anthony Brown: 1x Television Champion
Main Event Star!





Posts

: 1383


Join date

: 2015-08-18


Age

: 14


Humor

: Jokes



ITS THE FREAKING ROYAL RUMBLE!!!

how can you vote for anything else :/
Midcard Playboy





Posts

: 227


Join date

: 2015-12-21



Love the video..... Hayden, Duo, Bloody Brit eliminating Jefferson lol
_________________
1x CMV Television Champion - Top's Newsome
1x CMV Vixens Champion - Kitty Quinn-Belle
1x CMV International Champion - Chris Andrews
2x CMV Anarchy Champion - Chris Andrews
1x CMV Womans Intercontinental Champion - Dawn Bryan
1x CMV Tag Team Champion - Kid Campbell (Gladiators w/ Rashad Rockwell)
2x CMV Light Heavyweight Champion - El Jefe
Main Event Star!





Posts

: 2431


Join date

: 2015-12-11


Location

: Leeds, England


Humor

: yes :D



Looking forward to tonights stream, if your streaming that is
_________________
Amber Briggs(Ferocity) - 1x CMV Vixens Champion(Inaugural)
Duke(Genesis) - 1x Tornado Tag Team Champion w/ Buzzsaw Jack (Inaugural)
Andrew Briggs(Fusion) - 2x CMV LHW Champion
The Hooligans(Fusion)-
The Briggs Family & Friends
Xbox Live Gamertag: Purple oFireo Midcard Playboy





Posts

: 223


Join date

: 2015-03-26


Age

: 22


Location

: NS, Canada


Humor

: Eh! What's this aboot?



Page 1 of 2 • 1, 2

---
Permissions in this forum:
You
cannot
reply to topics in this forum