Fusion & Genesis PPV List!
-Battle Scars
-Anarchy Rulz
-Exodus
-CyberSlam
-Validation
-Point Break
-Cause & Effect
-Home Coming
-Absolution
-Purgatory
Fusion/Genesis Superstar of the Week!
Page 2 of 7 •

1, 2, 3, 4, 5, 6, 7

Bryan Novak or Randy Borton, do you think that either man will be able to overthrow JustIN Sane at Purgatory?
Duo Maxwell
Megan Cooper
Jacob Ziegler
XGen.5
Morgan Jackson
Quinn-Belle
Randy Borton
????

Number 27
_________________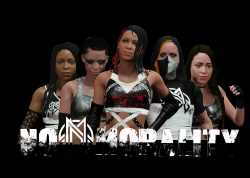 Top 10 Gent Quotes:

ChildishGent wrote:What if I smacked 14 puppies?

ChildishGent wrote:Boars before Whores

ChildishGent wrote:Got about a 50% chance of eating it before sundown

ChildishGent wrote:You'd probably see me play Gears this winter

ChildishGent wrote:Mickie James has a particular set of tittays

ChildishGent wrote:Sunshine is 100% a hollaback girl

ChildishGent wrote:Make sure to call him "Baby Jay" Omega Lee

ChildishGent wrote:Can't wait for Big Show to make his return

ChildishGent wrote:When is Kane becoming GM again?

ChildishGent wrote:Quinn is king
Maxwell def. Jefferson
Momma Lafave wins Vixen's Battle Royal
Ziegler def. Parker
T&Lee def. Fast and the Furious
Jimmaurie def. Jackson
Fury def. Quinn Belle
Randy Borton def. Novak
Hayden wins Royal Rumble
Royal Rumble winner enters at 22

_________________
My Characters
Cassie Maverick - Current 2x IC Champion, 2x Vixen's Champion
Mr. Showtime - Current Tag Team Champion
Bill Maverick
Rage
Gluttony
The Jezebels (Susanna and Valderiss) Main Event Star!





Posts

: 626


Join date

: 2015-09-13



Sushi X number 25 eat a fat baby's dick DASHING!!!!
_________________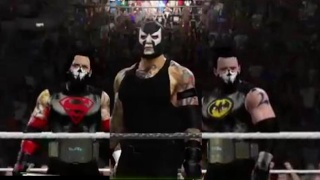 Midcard Playboy





Posts

: 480


Join date

: 2015-04-06


Age

: 34



Duo
Jade Divine
Ziegler 
T and Lee
Morgwan Jackson
Fury
Randy Borton

Winner of the Rumble? #28
Main Event Star!





Posts

: 663


Join date

: 2015-03-27



Duo
Megan Cooper
Ziegler
T and Lee
Morgan Jackson
Fury
Borton
RR Winner Andrew Briggs #30
_________________
My Caws::


Jon Reed - Genesis
Crowe - Fusion
Mason Miller - Intensity
Phillip Melick - Unmatched
Angelina Hawkins - Ferocity
Christine Lashley - Ferocity
Lance Griffen - Genesis
Tyson Cage - Fusion (Reality Wrasslin)
Jacob Hardway - Intensity

Midcard Playboy





Posts

: 319


Join date

: 2016-01-22


Age

: 19


Location

: West Virginia



Not sure how I feel about that
_________________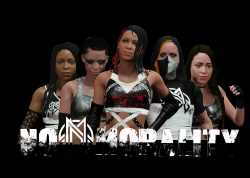 Top 10 Gent Quotes:

ChildishGent wrote:What if I smacked 14 puppies?

ChildishGent wrote:Boars before Whores

ChildishGent wrote:Got about a 50% chance of eating it before sundown

ChildishGent wrote:You'd probably see me play Gears this winter

ChildishGent wrote:Mickie James has a particular set of tittays

ChildishGent wrote:Sunshine is 100% a hollaback girl

ChildishGent wrote:Make sure to call him "Baby Jay" Omega Lee

ChildishGent wrote:Can't wait for Big Show to make his return

ChildishGent wrote:When is Kane becoming GM again?

ChildishGent wrote:Quinn is king
Duo
Cass LaFave
Ziegler
Tee and Lee
Jackson
Fury
Borton
Duke at 27

_________________
Amber Briggs(Ferocity) - 1x CMV Vixens Champion(Inaugural)
Duke(Genesis) - 1x Tornado Tag Team Champion w/ Buzzsaw Jack (Inaugural)
Andrew Briggs(Genesis) - 2x CMV LHW Champion
The Hooligans(Fusion)-
The Briggs Family & Friends
Xbox Live Gamertag: Purple oFireo Midcard Playboy





Posts

: 212


Join date

: 2015-03-26


Age

: 22


Location

: NS, Canada



If Masta Fujin wins, he will trade his spot at Ascendance for the position of General Manager of Fusion
Main Event Star!





Posts

: 663


Join date

: 2015-03-27



Nah feel like that storyline is planned
_________________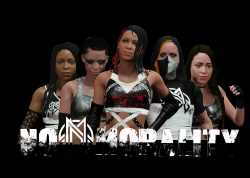 Top 10 Gent Quotes:

ChildishGent wrote:What if I smacked 14 puppies?

ChildishGent wrote:Boars before Whores

ChildishGent wrote:Got about a 50% chance of eating it before sundown

ChildishGent wrote:You'd probably see me play Gears this winter

ChildishGent wrote:Mickie James has a particular set of tittays

ChildishGent wrote:Sunshine is 100% a hollaback girl

ChildishGent wrote:Make sure to call him "Baby Jay" Omega Lee

ChildishGent wrote:Can't wait for Big Show to make his return

ChildishGent wrote:When is Kane becoming GM again?

ChildishGent wrote:Quinn is king
Page 2 of 7 •

1, 2, 3, 4, 5, 6, 7

---
Permissions in this forum:
You
cannot
reply to topics in this forum