Fusion & Genesis PPV List!
-Battle Scars
-King of the Ring
-Exodus
-CyberSlam
-Tag Team Cup
-Validation
-Dark Carnival
-Point Break
-Regicide
-Wild Card
-Cause & Effect
-Emergence
-Home Coming
-Absolution
-Final Stand
Fusion/Genesis Superstar of the Week!
Page 1 of 3 • 1, 2, 3

Who will walk away from Redemption Road The Champion?
Redemption Road Card So Far:
Marko Punish Vs Sunshine (Non-Title Match)
Sophia Gibson Vs Jade Dynamite Vs Lexin Damjen Vs Dirty Diana (CMV Womens Championship)
Suraci Vs D'Angelo St. Daniels (Iron Man Match)
Samantha Steel Vs Ashleigh Infinitee (CMV Womens Intercontinental Championship)
Leo Cruz Vs Schmidty (CMV European Championship)
The Bringers of Despair Vs Gerald Foster & Kurasuke (CMV Tag Team Championship)
Tia Powley Vs Rose Punish (Ladder Match)

Opening up the go home show of UnMatched before Redemption Road will be the CMV European Champion in action against one half of the Wrestling Originals whom the other half was beaten by Leo Cruz just two weeks ago. Can Cruz get some last minute momentum against his debuting opponent at Redemption Road.
Up next some top Contenders in the tag team Division square off against the former three time CMV Tag Team Champions in the form of The Saints. Buddy and Brutus are on quite the streak at the moment and it isn't showing signs of letting up, a number one contenders match is surely on the horizon for them providing they can keep this streak up, but as we all know The Saints do not go down easily.
KC Dillashaw has been on an unstoppable tear as of late, powering his way into a three match winning streak, beating Shinnin, Lorin Seoul and Lovely Lewis, however today comes his biggest challenge as he looks to take on this years Royal Rumble Winner, August Happytown who is down in the dumps, looking for the win he needs to end what has been the quickest fall from grace in CMV history.
The second of four Champions that will appear on tonights going home show for UnMatched will take to the stage as Samantha Steel looks to lock horns with a former CMV Womens Champion in the form of Lexin Damjen, who has beaten the contender for Steels belt, Ashleigh Infinitee just a few weeks ago on a house show, will Lexin do the same to the CMV Womens Intercontinental Champion or will she fall like many others to the newcomer?
Rubik returns tonight, lacing up his boots right away as he's thrown right into the fire in one of the hottest feuds going between Suraci and D'Angelo St. Daniels. He will not be the only innocent bystander tonight as Shinnin will be siding with DSD in this elimination match. If Suraci wants to keep his streak going tonight, he HAS to win, because at the end of the night, at least one of Suraci or DSD will take a pinfall.
Dirty Diana has pinned Sophia Gibson before, however it was in tag team action some time ago, she's already pinned the former Champion, Lexin Damjen in a singles match, and if she can get the win here, she'd on paper, have the advantage going into the Fatal Four Way at Redemption Road having Pinned two of her three opponents recently. Sophia Gibson will not go down easy, as she has possibly the hardest match of the night at Redemption Road, and she will need to go into that match riding a wave of momentum, tonight is her chance.
Tonights Main Event will once again see Marko Punish thrown into the deep water as he takes on a man who has beaten him in the past, Zack Starr, who'll be accompanied to the ring by his good buddy Ricky Spanish, Marko is coming off of a loss in a handicap match last week and will be fighting another war tonight while Sunshine and Kane watch from the back.
Nancy Hurt Vs Maddy Zendran
Jaymes Landon Vain Vs Lovely Lewis
Dawn Bryan Vs Sophia Caldwell
Last edited by Miztacular on Thu May 19, 2016 11:47 pm; edited 1 time in total
_________________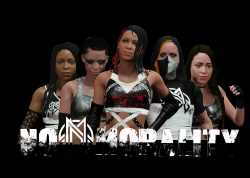 Leo Cruz Vs Schmidty (CMV Television Championship)

damn he's stole my TV title lol..... Think you mean European Championship
_________________
1x CMV Television Champion - Top's Newsome
1x CMV Vixens Champion - Kitty Quinn-Belle
1x CMV Undisputed Champion - Chris Andrews
1x CMV International Champion - Chris Andrews
2x CMV Anarchy Champion - Chris Andrews
1x CMV Wold Tag Team Champion (Divine Affairs w/Paul Divine but Divine vacated his tag belt, making Brit Solo Tag Team Champion)
1x CMV Womans Intercontinental Champion - Dawn Bryan
1x CMV Tag Team Champion - Kid Campbell (Gladiators w/ Rashad Rockwell)
2x CMV Light Heavyweight Champion - El Jefe
1x CMV Tag Team Champion - Don Bishop (The Wanderers w/ Gavin Extreme)
Main Event Star!





Posts

: 3024


Join date

: 2015-12-11


Age

: 99


Location

: (NEAR)... Leeds, England


Humor

: yes :D



_________________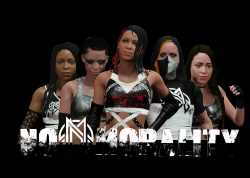 _________________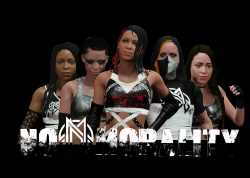 Don't forget about that promo bro.
_________________
Accomplishments :

2018 Heel of the Year as Schmidty
2018 Newcomer of the Year as Schmidty
2018 Face of the Year as Bob Luger
2018 Promoer of the Year
1x European Champion as Schmidty
2 x United States Champion as Schmidty
1x Alpha World Champion as Bob Luger
Main Event Star!





Posts

: 2702


Join date

: 2015-09-19


Age

: 21



Kevin Nash wrote:Don't forget about that promo bro.
I mean I normally write my promos after the show because a contract signing would literally be closing the show, how can I call it during?
_________________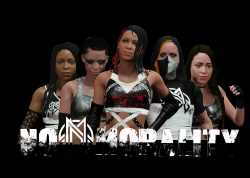 I mean I can't read what you wrote because you deleted it, oh well.
_________________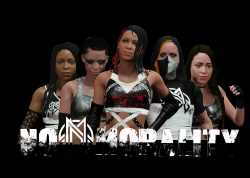 I literally just said don't forget. Didn't tell you when to make it. pls chill.
_________________
Accomplishments :

2018 Heel of the Year as Schmidty
2018 Newcomer of the Year as Schmidty
2018 Face of the Year as Bob Luger
2018 Promoer of the Year
1x European Champion as Schmidty
2 x United States Champion as Schmidty
1x Alpha World Champion as Bob Luger
Main Event Star!





Posts

: 2702


Join date

: 2015-09-19


Age

: 21



Page 1 of 3 • 1, 2, 3

---
Permissions in this forum:
You
cannot
reply to topics in this forum