Fusion & Genesis PPV List!
-Battle Scars
-Anarchy Rulz
-Exodus
-CyberSlam
-Validation
-Point Break
-Cause & Effect
-Home Coming
-Absolution
-Purgatory
Fusion/Genesis Superstar of the Week!
Page 1 of 2 • 1, 2

Who is going to become the Number One Contender at Redemption Road?
Redemption Road Card So Far:
Marko Punish Vs Sunshine (Non-Title Match)
Sophia Gibson Vs Jade Dynamite Vs Lexin Damjen Vs Dirty Diana (CMV Womens Championship)
Suraci Vs D'Angelo St. Daniels (Iron Man Match)
Samantha Steel Vs Ashleigh Infinitee (CMV Womens Intercontinental Championship)
Leo Cruz Vs Schmidty (CMV European Championship)
The Bringers of Despair Vs Gerald Foster & Kurasuke (CMV Tag Team Championship)
Tia Powley Vs Rose Punish (Ladder Match)
Eric Matthews Vs Erik Bolstad/Chet Taylor (Number One Contenders Match)

Kicking off the go home show of Intensity we'll see Ashley Carter make her Intensity debut here tonight after appearing on some house shows over the past few weeks. Tonight she takes on Kendra McArthur in a match with some importance to both Vixens careers as a win could determine whether they continue to make the main cards or fall back to the house shows.
Buddy and Brutus have so far beaten The Bringers of Despair, Kurasuke and Gerald Foster and The Saints, The Stylists have beaten the first two, and tonight have a chance to equal up going into their number one contenders match next month for the CMV Tag Team Championships. However The Saints will not go down easy and will be looking to push back into the Title picture with a win tonight.
With Doug Thompson retired, the script has been changed, instead of finding out who the number one contender for the Global Championship is tonight, we will find out who'll be fighting Matthews for that spot at Redemption Road as Erik Bolstad takes on Chet Taylor. The winner will take on Matthews to kickoff Redemption Road, and then will perform double duty taking on Aaron Waite for the belt later on in the night.
Last week we saw Omega Lee debut in winning fashion over a former NXT Champion in the form of Akira, and tonight he takes on Don Bishop a man who has struggled for booking, a man who has scratched and clawed, well a win for Bishop here tonight would launch him into the spotlight with all the pressure on Omega Lee.
Last week we saw Kurasuke pin one half of the CMV Tag Team Champions in the form of Vincent Trowell, tonight Gerald Foster has the chance to double up for his team going into their Title Match this Sunday at Redemption Road having already beaten the Champions in tag and in singles matches.
In tonights Co-Main Event, The Number one contender for the CMV Womens Intercontinental Title will take to the ring against Rose Punish's opponent at Redemption Road, this will be a chance for Tia Powley to one up her Redemption opponent with a win here tonight, however infinitee is no easy opponent having taken only ONE pinfall defeat in singles action since her debut.
Tonight the newly crowned CMV Television Champion collides with Aaron Waite in Tag Team Action, however he's not alone siding with Waites potential future opponent in Eric Matthews, while Aaron Waite, the CMV Global Champion sides with a potential future contender for Tops Newsomes Television Championship, Logan Hail.
House Show Card
Bryan Sanders Vs Jay Netsuo
Cody Douglas Vs Carter Bennett
Sophia Gibson & Emily Vs Samantha Steel & Dawn Bryan
_________________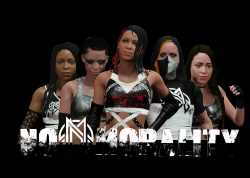 Aarons views on the Indys:
Pumping this out hard in 2 hours and 30 minutes
_________________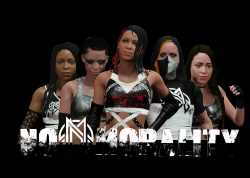 Aarons views on the Indys:
_________________
1x CMV Television Champion - Top's Newsome
1x CMV Vixens Champion - Kitty Quinn-Belle
1x CMV International Champion - Chris Andrews
2x CMV Anarchy Champion - Chris Andrews
1x CMV Womans Intercontinental Champion - Dawn Bryan
1x CMV Tag Team Champion - Kid Campbell (Gladiators w/ Rashad Rockwell)
1x CMV Light Heavyweight Champion - El Jefe
Main Event Star!





Posts

: 2181


Join date

: 2015-12-11


Location

: Leeds, England



_________________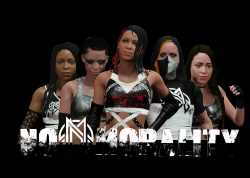 Aarons views on the Indys:
> Ryan's caw already main eventing
Admin





Posts

: 3074


Join date

: 2015-03-08


Age

: 20


Location

: The Hood



I'm not even booked on this show, I was in unmatched. Tf you mean?
_________________
Jacob Ziegler
2x CMV Anarchy Champion
Longest Reigning Anarchy Champion Ever
2017 Newcomer of the Year
~~~~~~~~~~
Main Event Star!





Posts

: 598


Join date

: 2015-11-29


Age

: 20


Location

: Glasgow, Scotland



Mr. Dashing wrote:> Ryan's caw already main eventing
If it were up to me, I'd want him to start low on the totem pole.
_________________
2x World Heavyweight Champion as Kevin Owens
2015 Superstar/Champion Of The Year
2015 NXT King Of The Ring
     2x Hardcore Champion as Kayden Kynra(Former)
     3x NXT Television Champion as Lorin Seoul (Former)
1x NXT Tag Team Champion as JLV(Former)
Midcard Playboy





Posts

: 478


Join date

: 2015-07-01


Age

: 20


Location

: NJ



Alveuss wrote:I'm not even booked on this show, I was in unmatched. Tf you mean?
The REAL Ryan
_________________
1x Mr. Money in The Bank, 2x World Heavyweight Champion, Glammy Award for Heel of the Year
Xander Slate
Admin





Posts

: 3074


Join date

: 2015-03-08


Age

: 20


Location

: The Hood



House show going to be live in like 2 hours. PPV will be tonight at 8pm GMT, 3pm EST
_________________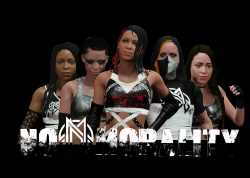 Aarons views on the Indys:
Page 1 of 2 • 1, 2

---
Permissions in this forum:
You
cannot
reply to topics in this forum