Fusion & Genesis PPV List!
-King of the Ring
-Exodus
-CyberSlam
-Tag Team Cup
-Validation
-Dark Carnival
-Point Break
-Regicide
-Wild Card
-Absolution
-Emergence
-Home Coming
-Cause & Effect
-Final Resolution
-Purgatory
-Ascendance
Fusion/Genesis Superstar of the Week!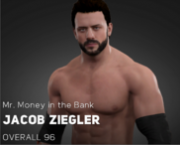 Page 1 of 5 • 1, 2, 3, 4, 5

How many titles will be changed?
The winner of the predictions for this show gets to pick a match on both UnMatched and Intensity along with the Main Event of two house shows. The tiebreaker is to pick who will be pinned in the Fatal Fourway match for the Title and who they're pinned by.
Opening Match
Kicking off tonight's show is a Number One Contenders match between Eric Matthews and Erik Bolstad with the winner not only becoming the Number One Contender for the CMV Global Title but they'll have their Title shot later on tonight when they perform double duty against Aaron Waite, who will prevail in the battle of the Eric's.
Ladder Match
The first of three Vixens matches comes up next as we see rivals Tia Powley and Rose Punish collide in a match to determine who will get the chance to become Number One Contender for the CMV Women's Title next month. Punish does have two wins over Powley however neither Vixen has ladder match experience.
CMV Tag Team Championships
After the screw job that occurred at iMPLOSION, costing Kurasuke and Gerald Foster their chances at the gold, tonight they will get the elimination tag team match they were promised at iMPLOSION. Both teams have struggled this month but The Bringers have fallen short on two of their last 3 encounters, could their reign come to an end tonight?
CMV Television Championship
Tops Newsome finally won himself some gold when he beat Aaron Waite in a match of the year contender some nine days ago for the Television Title. He's already been thrown into the deep end as he looks to defend his belt against absolutely anybody on the roster, who will it be?
CMV European Championship
Leo Cruz comes into this match looking to make his first defence of his European Title and it comes against the debuting Schmidty who's been going back and forth with Cruz's manager Cole Savage for the better part of a month, finally after half a year we will finally see this man step into a CMV ring. But will he live up to his word?
Money in the Bank Qualifier
The first of 3 men to be determined from the UnMatched side of the match will put the recently returning star in Rubik up against a former Tag Team Champion who actually returned in last years Money in the Bank, Jaymes Landon Vain. This'll be a huge opportunity for both men and neither man will want to squander it.
CMV Women's Intercontinental Championship
Both of these Vixens represent the new talent taking over the Vixens Division as they go to war for the Intercontinental Championship. Both Vixens have been on an absolute roll here only taking one pinfall loss each in their time here. Tonight one of them will take the loss while the other walks out the Intercontinental Champion, but will it be the brash brawler Samantha Steel or the PWL Megastar Ashleigh Infinitee
CMV Global Championship Match
The pressure is all on Aaron Waite here tonight to prove he's really as good as he says he is. Coming off the loss of his Television Title he needs to come into this match with the right frame of mind. The major advantage he'll have is that his opponent be it Bolstad or Matthews will have already competed tonight and so won't be 100%
CMV Women's Championship
The final Championship on the line tonight pits four of CMV's best as far as Vixens go together in a fatal Fourway match. Sophia Gibson will be coming into this match looking to prove she isn't a one hit wonder and retain her belt. Lexin Damjen will want to right the wrong that happened back at iMPLOSION by winning back the Women's Title and getting the reign she deserves. Dirty Diana on the other hand is the dark horse. The underdog. In the 11 months of the current season we've seen Diana try for the Title several times will tonight he her night? Jade Dynamites role in this match is that of the wildcard. If things go her way, she'll be expected to win, however Kane has warned her not to show up tonight, the question is, will she?
Iron Man Match
When these two men fought last month Suraci barely survived, stealing the win with a roll up. This month surviving won't be enough as Suraci will have to be put through the tests of time as he goes against DSD in an iron man match. A cheeky roll up out of nowhere may not be enough tonight. D'Angelo St. Daniels will be at his best tonight determined not to let this newcomer once again get the better of him.
Main Event
Sunshine makes his Pay Per View debut tonight taking on the current CMV World Champion putting his undefeated streak on the line against the near unstoppable Marko Punish. This may seem like a feud out of nowhere but it's actually a lot deeper. All the way back to last season on Fusion, the very first year of CMV, Marko Punish beat the champ, Kevin Owens thrice and never got his title shot, sunshine stole it from him. Now the tides have turned and Marko is becoming one of the most dominant champions ever, but does sunshine still have what it takes to beat him in this non title match?
Last edited by topher316 on Sat May 28, 2016 7:46 pm; edited 1 time in total
_________________
1x CMV Television Champion - Top's Newsome
1x CMV Womens Undisputed Champion - Quinn-Belle
1x CMV Vixens Champion - Quinn-Belle
1x CMV Undisputed Champion - Chris Andrews
1x CMV International Champion - Chris Andrews
2x CMV Anarchy Champion - Chris Andrews
1x CMV Wold Tag Team Champion (Divine Affairs w/Paul Divine but Divine vacated his tag belt, making Brit Solo Tag Team Champ)
1x CMV Womans Intercontinental Champion - Dawn Bryan
1x CMV Tag Team Champion - Kid Campbell (Gladiators w/ Rashad Rockwell)
2x CMV Light Heavyweight Champion - El Jefe
1x CMV Tag Team Champion - Don Bishop (The Wanderers w/ Gavin Extreme)
Main Event Star!





Posts

: 3542


Join date

: 2015-12-11


Location

: (NEAR)... Leeds, England


Humor

: yes :D



Thank you<3

Predictions:
Eric Matthews
Rose Punish
The Bringers of Despair
Tops Newsome
Leo Cruz
Rubik
Samantha Steel
Eric Matthews
Jade Dynamite
DSD
Sunshine

Tie Breaker:
Jade Dynamite pins Dirty Diana in the Fourway.
Admin





Posts

: 5954


Join date

: 2015-03-09


Age

: 20


Location

: MizTV


Humor

: Making Sons uncomfortable




No problem.... <3

Eric Matthews
Rose Punish
Foster/Kurasuke
Top's Newsome
Schmidty
Rubik
Ashleigh Infinitee
Aaron Waite
Dirty Diana
DSD
Sunshine

Tie Breaker : Dirty Diana pins Sophia Gibson
_________________
1x CMV Television Champion - Top's Newsome
1x CMV Womens Undisputed Champion - Quinn-Belle
1x CMV Vixens Champion - Quinn-Belle
1x CMV Undisputed Champion - Chris Andrews
1x CMV International Champion - Chris Andrews
2x CMV Anarchy Champion - Chris Andrews
1x CMV Wold Tag Team Champion (Divine Affairs w/Paul Divine but Divine vacated his tag belt, making Brit Solo Tag Team Champ)
1x CMV Womans Intercontinental Champion - Dawn Bryan
1x CMV Tag Team Champion - Kid Campbell (Gladiators w/ Rashad Rockwell)
2x CMV Light Heavyweight Champion - El Jefe
1x CMV Tag Team Champion - Don Bishop (The Wanderers w/ Gavin Extreme)
Main Event Star!





Posts

: 3542


Join date

: 2015-12-11


Location

: (NEAR)... Leeds, England


Humor

: yes :D



Eric Matthews
Tia Powley
Kurasuke and Gerald Foster
Tops Newsome
Schmidty
Rubik
Ashleigh Infinitee
Aaron Fucking Waite
Dirty Diana
DSD
Sunshine (If Marko Wins I Riot)

Tie Breaker :
Dirty Diana pins Gibson
_________________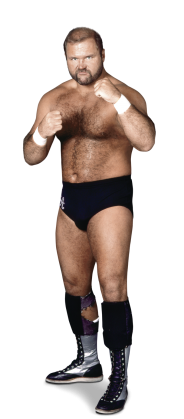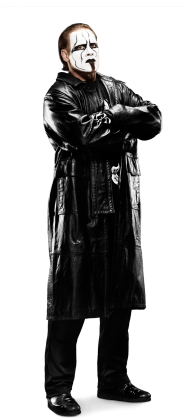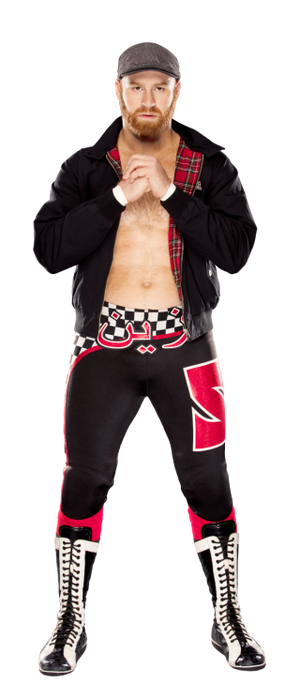 Main Event Star!





Posts

: 753


Join date

: 2015-03-10


Age

: 19


Location

: Australia


Humor

: Dark



All these Diana fans out of nowhere
Admin





Posts

: 5954


Join date

: 2015-03-09


Age

: 20


Location

: MizTV


Humor

: Making Sons uncomfortable



Aaron has all but 1 same as me
_________________
1x CMV Television Champion - Top's Newsome
1x CMV Womens Undisputed Champion - Quinn-Belle
1x CMV Vixens Champion - Quinn-Belle
1x CMV Undisputed Champion - Chris Andrews
1x CMV International Champion - Chris Andrews
2x CMV Anarchy Champion - Chris Andrews
1x CMV Wold Tag Team Champion (Divine Affairs w/Paul Divine but Divine vacated his tag belt, making Brit Solo Tag Team Champ)
1x CMV Womans Intercontinental Champion - Dawn Bryan
1x CMV Tag Team Champion - Kid Campbell (Gladiators w/ Rashad Rockwell)
2x CMV Light Heavyweight Champion - El Jefe
1x CMV Tag Team Champion - Don Bishop (The Wanderers w/ Gavin Extreme)
Main Event Star!





Posts

: 3542


Join date

: 2015-12-11


Location

: (NEAR)... Leeds, England


Humor

: yes :D



Lol, Rose-Tia will be the decider between you two

Admin





Posts

: 5954


Join date

: 2015-03-09


Age

: 20


Location

: MizTV


Humor

: Making Sons uncomfortable



Matthews
Powley
Foster/Kurasuke
Newsome
Schmidty
Rubik
Infinitee
Waite
Gibson
Suraci
Sunshine

Tiebreaker: Gibson pins Diana
_________________
MATT "MJ" JEFFERSON
Second Annual CMV tag team cup winner (with Eric Thunder)
CMV World tag team champion (1 time with Eric Thunder)
AURA
ERIC THUNDER
Second Annual CMV tag team cup winner (With Matt Jefferson)
CMV World tag team champion (1 time with Matt Jefferson)
LEX NIGHT
BJORN WOLFFE
RACHEL GRANT
ZACH SMITH
Midcard Playboy





Posts

: 478


Join date

: 2016-01-14


Age

: 17


Location

: Nunya



Eric Matthews
Rose Punish
Bringers of Despair
Tops Newsome
Leo Cruz
JLV
Samantha
Aaron Waite
Sophia Gibson
DSD
Sunshine

Gibson pins Jade
_________________
Main Event Star!





Posts

: 2639


Join date

: 2015-05-13


Age

: 18


Location

: Ontario, Canada


Humor

: Dashing's jokes



Page 1 of 5 • 1, 2, 3, 4, 5

---
Permissions in this forum:
You
cannot
reply to topics in this forum