Fusion & Genesis PPV List!
-Battle Scars
-Anarchy Rulz
-Exodus
-CyberSlam
-Validation
-Point Break
-Cause & Effect
-Home Coming
-Absolution
-Purgatory
Fusion/Genesis Superstar of the Week!
Page 1 of 6 • 1, 2, 3, 4, 5, 6

Who's your early pick to be crowned the first ever CMV Queen of the Ring?
Saturday night Genesis: Episode 43!
LIVE from the Kay Yeager Coliseum in Wichita Falls, Texas!!!Ascendance card thus far!
(Subject to change.)
-Randy Borton vs. Kendall Wolfe vs. Bryan Novak (c) for the CMV Undisputed World Heavyweight championship!
-Kitty Quinn-Belle (c) vs. Jade Divine for the CMV Vixens championship!
-Tag Team Turmoil match!
-Jimmaurie Williams & Headhunter vs. Extreme Conditions!
The first annual Queen of the Ring tournament!
First round match-ups:
-Big Bad Briggs vs. Cassie Maverick
-Alexia Stroud vs. Megan Cooper
-Cass LaFave vs. Fury
-Casey Wilson vs. Aura
----- ----- ----- ----- -----
As we only draw nearer to the biggest spectacle in sports entertainment; Ascendance, CMV's superstars and Vixens continue to scramble in an effort to secure themselves a spot on the card, knowing that millions upon millions of fans around the world will witness them perform their craft. Kicking off tonight's action here on Genesis, we'll see an encounter that's got some personal beef behind it, after Kristopher Ann attacked Ryan Kent just six nights ago on Fusion, further agitating his already wounded right leg. But as The Fire Starter said himself, he'll give every bone in his body fighting in X-Gen's name! Can the Southern Belle bounce back from a tough loss at Purgatory; or will it be Kent who proves that he isn't the weak link of his unit?
After having his matches on Fusion scrapped two weeks in a row due to interference or him being ambushed backstage, CMV's only second generation superstar has decided to call in the big guns in the form of his legendary father; Lex Luger! Tonight, we'll find out if The Cardio Maniac truly has what it takes to live up to his pop's name, when he goes toe to toe with CMV veteran, Zack Cage.
In six weeks time on the grandest stage of them all, we'll see the final encounter between bitter rivals, Jimmaurie Williams and Matt Jefferson, when they shackle up with their respective partners to do battle in what could very well be the most personal grudge match CMV has ever seen. The King of Kip-Up certainly did his homework when choosing his ally, when he picked the Bloodhound for Hire, Headhunter! But here tonight, the former two-time International champion will be looking to prove that MJ's choice of a teammate was futile, as he tangles with Eric Thunder!
Coming off of without a doubt the biggest victory in her wrestling career and being crowned the NEW CMV Vixens champion, there's simply no rest for royalty! The Queen of Botchville will be on the hunt for some momentum as she prepares to defend her belt against America's Sweetheart, Jade Divine, at Ascendance, when she stands face to face with the rugged, Morgan Black, here tonight.
Returning with a big win over the reigning International champion, Chris Andrews, six nights ago on Fusion, Johnny's Sampson's new "guy", Jaxon Jordan, collides for the first time ever with the newly solo, Tim LaFave, in a bout that's sure to excite!
Tensions have been high these past few weeks between FEAR's, Unholy Alliance, and The Fallen, as Crowe and Jon Reed have cursed Maverick for worshiping a false Dark Lord and promise that soon, the TRUE meaning of evil will show his face. Tonight, Bill seeks to shut his aggressors up when he sics his dogs, Darrell Richards and Bloody Justice, after them, hoping in the process to recover his beloved amulet.
Looking to score a big win for himself just three nights before he puts his precious Anarchy title on the line versus undoubtedly his biggest challenge yet, Jacob Ziegler steps into the Genesis ring to face-off against a man who many think just simply doesn't deserve to be in this year's Ascendance main event, despite winning the fourth annual Royal Rumble match, Kendall Wolfe. Both men could use this victory here tonight, and certainly their respective foes are watching from the back; can The Scot make another case as to why he belongs in the main event scene, or can the CMV veteran silence some of his critics?
_________________
1x Mr. Money in The Bank, 2x World Heavyweight Champion, Glammy Award for Heel of the Year
Xander Slate
Admin





Posts

: 2917


Join date

: 2015-03-08


Age

: 20


Location

: The Hood



_________________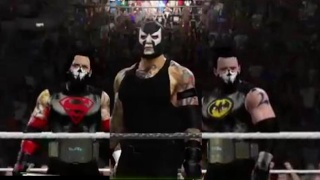 Midcard Playboy





Posts

: 479


Join date

: 2015-04-06


Age

: 34



_________________
Eligah Stewart
: 1x Tag Champ with DJ Moore
Jimmaurie Williams
:  2x CMV International Champion(5 Weeks). Debut Episode 109.
Main Event Star!





Posts

: 1207


Join date

: 2015-08-18


Age

: 14



_________________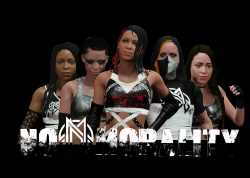 Top 10 Gent Quotes:

ChildishGent wrote:What if I smacked 14 puppies?

ChildishGent wrote:Boars before Whores

ChildishGent wrote:Got about a 50% chance of eating it before sundown

ChildishGent wrote:You'd probably see me play Gears this winter

ChildishGent wrote:Mickie James has a particular set of tittays

ChildishGent wrote:Sunshine is 100% a hollaback girl

ChildishGent wrote:Make sure to call him "Baby Jay" Omega Lee

ChildishGent wrote:Can't wait for Big Show to make his return

ChildishGent wrote:When is Kane becoming GM again?

ChildishGent wrote:Quinn is king
Admin





Posts

: 4340


Join date

: 2015-03-09


Age

: 19


Location

: MizTV



_________________
Eligah Stewart
: 1x Tag Champ with DJ Moore
Jimmaurie Williams
:  2x CMV International Champion(5 Weeks). Debut Episode 109.
Main Event Star!





Posts

: 1207


Join date

: 2015-08-18


Age

: 14



This just in Danielle Ward has disappeared maybe abducted by Aliens, find out only on CMV.

could have sworn she was facing Fury. in a round 1 match-up or was i drinking too many lagers
_________________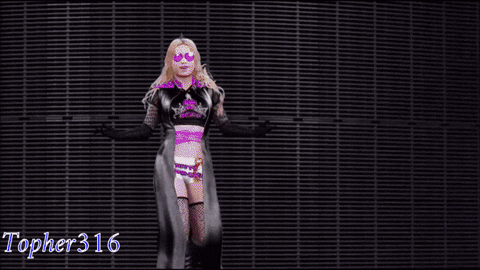 1x CMV Television Champion - Top's Newsome
1x CMV Vixens Champion - Kitty Quinn-Belle
1x CMV International Champion - Chris Andrews
2x CMV Anarchy Champion - Chris Andrews
1x CMV Womans Intercontinental Champion - Dawn Bryan
1x CMV Tag Team Champion - Kid Campbell (Gladiators w/ Rashad Rockwell)
Main Event Star!





Posts

: 1880


Join date

: 2015-12-11


Location

: Leeds, England



I should make it, if not a little late.
_________________
My Characters
Cassie Maverick - Current 2x IC Champion, 2x Vixen's Champion
Mr. Showtime - Current Tag Team Champion
Bill Maverick
Rage
Gluttony
The Jezebels (Susanna and Valderiss) Main Event Star!





Posts

: 621


Join date

: 2015-09-13



Why is Tim newly solo tho?
Main Event Star!





Posts

: 663


Join date

: 2015-03-27



_________________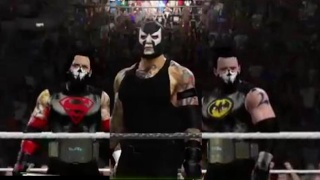 Main Event Star!





Posts

: 1826


Join date

: 2015-09-19


Age

: 20



Page 1 of 6 • 1, 2, 3, 4, 5, 6

---
Permissions in this forum:
You
cannot
reply to topics in this forum