Fusion & Genesis PPV List!
-Battle Scars
-King of the Ring
-Exodus
-CyberSlam
-Tag Team Cup
-Validation
-Dark Carnival
-Point Break
-Regicide
-Wild Card
-Cause & Effect
-Emergence
-Home Coming
-Absolution
-Final Stand
-Purgatory
Fusion/Genesis Superstar of the Week!
Page 1 of 3 • 1, 2, 3

Will Jacob Ziegler make it to 100 days as champ, or will Sushi-X finally capture his first taste of singles gold?
Monday night Fusion: Episode 44!
LIVE from the Ocean Center in Daytona Beach, Florida!!!Ascendance card thus far!
(Subject to change.)
-Randy Borton vs. Kendall Wolfe vs. Bryan Novak (c) for the CMV Undisputed World Heavyweight championship!
-Kitty Quinn-Belle (c) vs. Jade Divine for the CMV Vixens championship!
-Tag Team Turmoil match!
-Jimmaurie Williams & Headhunter vs. Extreme Conditions!
-Brett Angel vs. JustIN Sane!
-Elijah Stewart vs. DJ Moore!
-Slick B Memorial Battle Royal!
The first annual Queen of the Ring tournament!
First round match-ups:
-Big Bad Briggs vs. Cassie Maverick
-Alexia Stroud vs. Megan Cooper
-Cass LaFave vs. Fury
-Casey Wilson vs. Aura
----- ----- ----- ----- -----
With another week of action down and Ascendance approaching fast, tonight's Fusion will serve as a launching pad for the show of shows, providing the CMV universe with some insight as to who TRULY wants to be immortalized on the grandest stage of them all. Kicking off what is sure to be a chaotic edition of our flagship show, champions will clash as The Briggs Family meets The Fast & The Furious with the losing team heading on to Ascendance to defend their belts in the Tag Team Turmoil match!
Looking to further shake-off the sting of failing to capture the Tornado Tag Team titles at Purgatory, X-Gen's Hell Hound, Quantum, will stand toe to toe with the only man to ever pin the monstrous Headhunter, Grid!
Ancient rivals will collide in an effort to become the first ever CMV Queen of the Ring, when the inaugural and longest reigning Vixens champion, Amber Briggs, steps into the ring versus the first ever two-time champ, Cassie Maverick. Only one of these living legends have a chance to make it to the semi-finals; it's just a matter of who wants it more!
Looking to continue on his winning ways in solo competition, everyone's favorite hypothetical kung fu practitioner, Kevin Lee, has a great opportunity to score a victory over the current CMV International champion, everyone's favorite Bloody Brit, Chris Andrews! For what is sure to be an outright brawl between these two fan favorites, perhaps Johnny Sampson will shed some light on what Andrews has coming his way at Ascendance.
Not too thrilled about being overlooked for a spot in this year's Ascendance main event, CMV's resident A-Lister will be looking to takeout his aggression on the new Light Heavyweight champion, Andrew Briggs. But don't count-out The Demon just yet, as we've seen him pull-off some surprising upsets in the past!
Tick, tick, tick, that's the sound of Jacob Ziegler's record setting reign as Anarchy champion coming to an end here tonight, or so many in the CMV universe think. After year's of chasing this belt, The Asian Sensation has been awarded just one last crack at the prize that's managed to elude him for his entire career. It won't be an easy win for either man, as The Scotsman has been on a roll, more vicious than ever since getting clocked by Conor McGregor last week. While Sushi-X is as desperate as ever, and as the old saying proclaims, when you're desperate, you're dangerous . . . Two out of three falls, anything goes for a title that's been worn by many men and packs a load of CMV's history behind it; but which of these two warriors will it be that seeks to create their own history with the belt?
CMV's 2018 Royal Rumble winner has had anything but a smooth road to Ascendance, taking loss after loss and making many question whether or not he deserves his place as a main event player. But tonight, Kendall Wolfe will set out to prove his doubters wrong, much like his opponent here and at Ascendance has done time and time again since debuting on Fusion some six months ago. Bryan Novak is in the same boat as Wolfe though, after bailing out on his match with Hayden in last week's main event, taking his first loss, via count-out, in quite some time. These two superstars have the fans, and surely their mutual foe, Randy Borton, worried about their actions; here's their chance to quell the hushed tones of the universe and walk away with a critical win just five weeks away from the show of shows!
Last edited by Mr. Dashing on Sun Jun 12, 2016 8:13 pm; edited 1 time in total
_________________
1x CMV Anarchy champion
1x CMV Tag Team champion
Bludgeon
1x Mr. Money in The Bank, 2x World Heavyweight Champion, 1x United States champion, Glammy award for Feud of the Year, Glammy Award for Heel of the Year
Xander Slate
Lol
Slick B is gonna win his own battle royal.
_________________
Luther Thunder: 1x European Champion
Rashad Rockwell:1x Tag Team Champion with Kidd Campbell
Eligah Stewart
: 1x Tag Champion with DJ Moore
Jimmaurie Williams
:  2x CMV International Champion. Debut Episode 109.
Parker: 1x European Champion
Anthony Brown: 1x Television Champion
Main Event Star!





Posts

: 2093


Join date

: 2015-08-18


Age

: 14


Location

: Near Earth


Humor

: South Park



Dennis will pull a Backlash 2006 on us. Slick B will be represented by a spotlight.
I'll likely catch most of this today. Seeya there
_________________
My Characters
Rage - Current CMV Global Champion
Cassie Maverick - 2x IC Champion, 2x Vixen's Champion
Mr. Showtime - Former Tag Team Champion
Bill Maverick
Gluttony
The Jezebels (Susanna and Valderiss)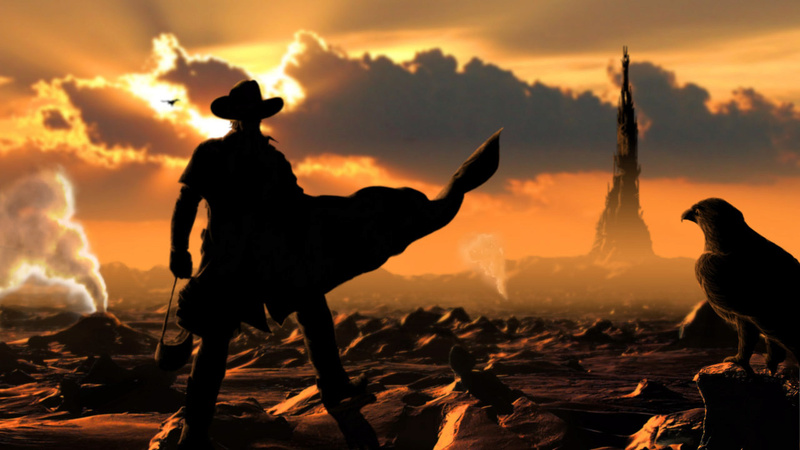 Main Event Star!





Posts

: 965


Join date

: 2015-09-13



_________________
GT: Alveuss
(I may or may not add you back)
Jacob Ziegler
- 2x Anarchy Champion, 2017 Newcomer of the Year
Rubik
- 1x Light Heavyweight Champion, 3-0 vs Brett Angel
Sandeep Krishna
-
Main Event Star!





Posts

: 842


Join date

: 2015-11-29


Age

: 21


Location

: Glasgow, Scotland


Humor

: Dashing's droopy eye



_________________
GT: Alveuss
(I may or may not add you back)
Jacob Ziegler
- 2x Anarchy Champion, 2017 Newcomer of the Year
Rubik
- 1x Light Heavyweight Champion, 3-0 vs Brett Angel
Sandeep Krishna
-
Main Event Star!





Posts

: 842


Join date

: 2015-11-29


Age

: 21


Location

: Glasgow, Scotland


Humor

: Dashing's droopy eye



I'd rather watch Raw and see New Day open the show for the 34234th week in a row
_________________
Accomplishments :

2018 Heel of the Year as Schmidty
2018 Newcomer of the Year as Schmidty
2018 Face of the Year as Bob Luger
2018 Promoer of the Year
1x European Champion as Schmidty
2 x United States Champion as Schmidty
1x Alpha World Champion as Bob Luger
Main Event Star!





Posts

: 2934


Join date

: 2015-09-19


Age

: 21



Page 1 of 3 • 1, 2, 3

---
Permissions in this forum:
You
cannot
reply to topics in this forum