Fusion & Genesis PPV List!
-Battle Scars
-Anarchy Rulz
-Exodus
-CyberSlam
-Validation
-Point Break
-Cause & Effect
-Home Coming
-Absolution
-Purgatory
Fusion/Genesis Superstar of the Week!
Page 1 of 2 • 1, 2

Who will be eliminated in the first round of the Elimination Chase?
Finally got than finisher damage at maximum<3
Kicking off tonights show we see the much anticipated debut of Benjamin Black who looks to make his CMV debut here tonight against an experienced season one veteran in the form of Kevin Styles who's one many accolades in his career and will not want to drop a loss to the newcomer here tonight.
King of the Ring Qualifier
The Qualifiers ahead of the third annual King of the Ring at this years Contingency in six weeks time begin tonight as Voice Vindy takes to the ring against a former Number One Contender for the CMV Global Championship. Only one of these men can confirm their spots here tonight in the King of the Ring tournament but whom will be the first of four names from Intensity to be named for King of the Ring?
Tonight, a record breaker returns as the FIRST ever CMV Womens Intercontinental Champion and the first ever two time CMV Womens Intercontinental Champion "1 Shot" Leona as she looks to take on an old foe in her return, the most physically imposing Vixen in CMV, Nancy Hurt.
With Omega Lee sitting back enjoying life after winning this years Money in the Bank, instead of himself taking on the former CMV Global Champion, tonight one of Cole Savages associates Kurasuke steps in his place to fight the first ever CMV Global Champion Aaron Waite.
Johnny Sampsons daughter Laura is looking to continue the tradition of opportunity here in Intensity as she sets up an Elimination Chase for one of the four spots for Intensity's side of this years King of the Ring, the legendary Chris Adams takes a spot, the man who loves to put on hour long matches, Gavin Extreme takes a spot, the newcomer who took him to a match of the night performance, Toxiera gets a spot as he looks to light up the ring once again, and finally the fan favorite Bryan Sanders takes a spot in the first of three rounds of this Elimination Chase.
In tonights co-main event of the evening we see Jade Dynamite make her singles return following her injury, earlier this week she was forced into a tag match with her arch rival Dirty Diana and they simply could not function as a team, but tonight we'll see the Dynamite of old in singles action as she takes on another former CMV womens Champion in the form of Sophia Gibson.
Tops has indeed lost his TV Championship and we're yet to know if he'll be cashing in his rematch clause, but if he were to win tonight, maybe he wouldn't have too, if he could beat the Global Champion here tonight perhaps he'd look to move up the card here on Intensity.
House Show
DOC Vs Gerald Foster
Maddy Zendran Vs Riley Blaze
Logan Hail Vs Mugen
Last edited by Miztacular on Wed Sep 07, 2016 11:47 am; edited 1 time in total
_________________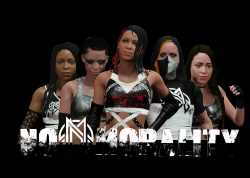 Top 10 Gent Quotes:

ChildishGent wrote:What if I smacked 14 puppies?

ChildishGent wrote:Boars before Whores

ChildishGent wrote:Got about a 50% chance of eating it before sundown

ChildishGent wrote:You'd probably see me play Gears this winter

ChildishGent wrote:Mickie James has a particular set of tittays

ChildishGent wrote:Sunshine is 100% a hollaback girl

ChildishGent wrote:Make sure to call him "Baby Jay" Omega Lee

ChildishGent wrote:Can't wait for Big Show to make his return

ChildishGent wrote:When is Kane becoming GM again?

ChildishGent wrote:Quinn is king
_________________
F*CK BOLSTAD
F*CK Wrestling Originals
Main Event Star!





Posts

: 1828


Join date

: 2015-09-19


Age

: 20



hopefully Gibson doesn't go full retard and leave the ring and lose by count out to Jade like the last time.
_________________
Main Event Star!





Posts

: 1959


Join date

: 2015-05-13


Age

: 17


Location

: Ontario, Canada



if Nancy Hurt doesn't win I'm retiring from CMV
_________________
Main Event Star!





Posts

: 639


Join date

: 2015-06-09


Age

: 19


Location

: nowhere



Where is my boy Samuels at though?
_________________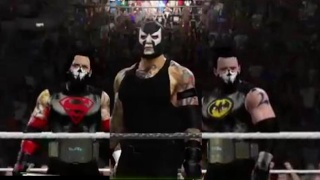 Midcard Playboy





Posts

: 480


Join date

: 2015-04-06


Age

: 34



Can confirm that contingency will be the last PPV of the season for me, if i try to reach thunder in Tokyo I'll have to do 5 streams a week until 2k17 comes out and that'll cause too much of a rush. So I'll be live Monday night now, then again on Thursday and again on Saturday.
_________________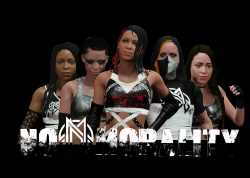 Top 10 Gent Quotes:

ChildishGent wrote:What if I smacked 14 puppies?

ChildishGent wrote:Boars before Whores

ChildishGent wrote:Got about a 50% chance of eating it before sundown

ChildishGent wrote:You'd probably see me play Gears this winter

ChildishGent wrote:Mickie James has a particular set of tittays

ChildishGent wrote:Sunshine is 100% a hollaback girl

ChildishGent wrote:Make sure to call him "Baby Jay" Omega Lee

ChildishGent wrote:Can't wait for Big Show to make his return

ChildishGent wrote:When is Kane becoming GM again?

ChildishGent wrote:Quinn is king
Didn't think dashing was going live tonight for some reason pls forgive will be live Tuesday instead
_________________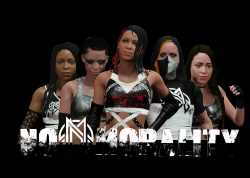 Top 10 Gent Quotes:

ChildishGent wrote:What if I smacked 14 puppies?

ChildishGent wrote:Boars before Whores

ChildishGent wrote:Got about a 50% chance of eating it before sundown

ChildishGent wrote:You'd probably see me play Gears this winter

ChildishGent wrote:Mickie James has a particular set of tittays

ChildishGent wrote:Sunshine is 100% a hollaback girl

ChildishGent wrote:Make sure to call him "Baby Jay" Omega Lee

ChildishGent wrote:Can't wait for Big Show to make his return

ChildishGent wrote:When is Kane becoming GM again?

ChildishGent wrote:Quinn is king
_________________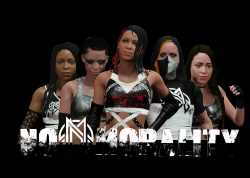 Top 10 Gent Quotes:

ChildishGent wrote:What if I smacked 14 puppies?

ChildishGent wrote:Boars before Whores

ChildishGent wrote:Got about a 50% chance of eating it before sundown

ChildishGent wrote:You'd probably see me play Gears this winter

ChildishGent wrote:Mickie James has a particular set of tittays

ChildishGent wrote:Sunshine is 100% a hollaback girl

ChildishGent wrote:Make sure to call him "Baby Jay" Omega Lee

ChildishGent wrote:Can't wait for Big Show to make his return

ChildishGent wrote:When is Kane becoming GM again?

ChildishGent wrote:Quinn is king
Internet is playing me, will be live at 5pm GMT tomorrow
_________________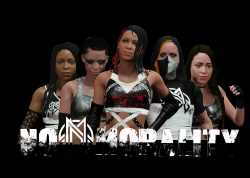 Top 10 Gent Quotes:

ChildishGent wrote:What if I smacked 14 puppies?

ChildishGent wrote:Boars before Whores

ChildishGent wrote:Got about a 50% chance of eating it before sundown

ChildishGent wrote:You'd probably see me play Gears this winter

ChildishGent wrote:Mickie James has a particular set of tittays

ChildishGent wrote:Sunshine is 100% a hollaback girl

ChildishGent wrote:Make sure to call him "Baby Jay" Omega Lee

ChildishGent wrote:Can't wait for Big Show to make his return

ChildishGent wrote:When is Kane becoming GM again?

ChildishGent wrote:Quinn is king
Page 1 of 2 • 1, 2

---
Permissions in this forum:
You
cannot
reply to topics in this forum