Fusion & Genesis PPV List!
-King of the Ring
-Exodus
-CyberSlam
-Tag Team Cup
-Validation
-Dark Carnival
-Point Break
-Regicide
-Wild Card
-Absolution
-Emergence
-Home Coming
-Cause & Effect
-Final Resolution
-Purgatory
-Ascendance
Fusion/Genesis Superstar of the Week!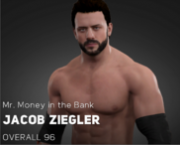 Page 1 of 2 • 1, 2

Of all the confirmed Kotr Entrants, who has the biggest chance of winning?
WILL ADD THE PICTURES WHEN I GET HOME FROM WORK
Contingency Card So Far
Marko Punish Vs D'Angelo St. Daniels Vs Sunshine
Kristen Page Vs Jade Dynamite
King of the Ring (Chris Adams, Voice Vindy, Nick Starr & Leo Cruz)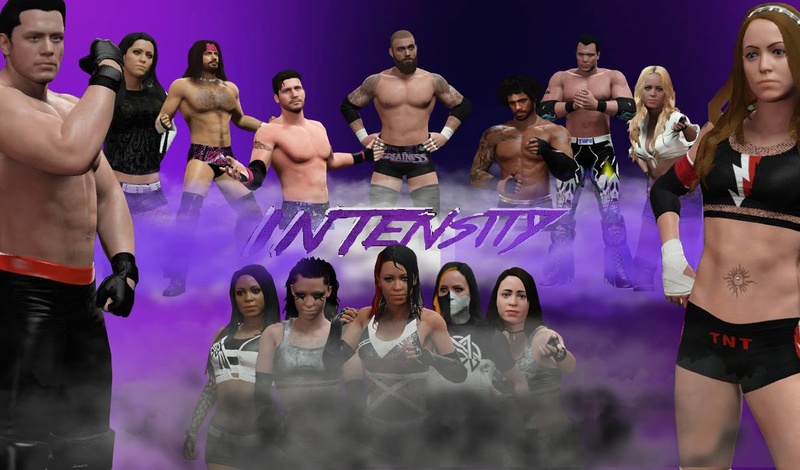 With two spots left in the Intensity Side of the King of the Ring left open, this match here tonight is essentially an elimination tie for a chance to be in a qualifier for one of said spots. With only two remaining, and many Superstars chomping at the bit, it's very unlikely the loser here will have the chance to be in this years King of the Ring.
Akiko Tanashi Vs Dawn Bryan
With Ashleigh Infinitee out of action for the foreseeable future, now is a chance for all of the Vixens in the Division to get their hands on some gold to end the season, and what a way to end it for someone like Dawn Bryan who's been looking to win back her belt for the better part of 6 months after she lost it to Sophia Caldwell way back when. Dawn Bryan will have to get past Japanese born Akiko Tanashi in this first round in order to qualify however.
Aaron Waite & Mugen Vs Syndicate
After going into his Title match far less than 100% which effectively cost him his Title, Aaron Waite is looking for some revenge tonight as he is forced to team with the current CMV Television Champion, Mugen in order to go to battle against Chet Taylor and Tyler Raze of Syndicate.
Tops Newsome Vs Ricky Spanish
With Tops Newsome failing to regain his Championship, he has nowhere else to look but up towards the Global Championship, held by Zack Starr, a man in whom Tops Newsome has beaten FOUR times, however in order to get that match he'll need some traction, some momentum, and most importantly, to catch the eye of the One True Starr, and so tonight he takes on the other half of Superkick Mafia, Ricky Spanish.
Raven Skye Vs Dirty Diana
This is the match we could have seen for the Womens Championship if Raven Skye had have beaten Kristen Page in their contenders match 6 weeks ago, but tonight, the former Womens Champion will clash with the Anarchist in attempt to move on to the next round. Diana is one of the few Vixens to have competed in the opening tournament of the season so she'll come into this match with experience, but can she bounce back from the loss she suffered to Kristen Page?
The Gladiators Vs The Bringers of Despair
Tonights Co-Main Event is brought to you buy SonofAnarchy91 for selecting it following his prediction win and we shall see the current CMV Tag Team Champions The Bringers of Despair take on the former Number One Contenders, The Gladiators in some tag team action.
Zack Starr Vs Chris Adams Vs Voice Vindy
In tonights Main Event, we see the current CMV Global Champion Zack Starr, lace up his boots and step into the ring against the two confirmed entrants from Intensity's side of the King of the Ring Tournament, Chris Adams, and Voice Vindy. The Main Event scene is no stranger for two of these men, but it will be interesting to see how Vindy fares in this environment.
House Show
"1 Shot" Leona Vs Bettey Meyers (First Round Matchup
DNA & Gerald Foster Vs The Saints (Tag Team Action)
Sophia Gibson Vs Rachel Grant (Singles Action)
Last edited by Miztacular on Sat Sep 24, 2016 11:01 am; edited 1 time in total
Admin





Posts

: 5938


Join date

: 2015-03-09


Age

: 20


Location

: MizTV


Humor

: Making Sons uncomfortable



_________________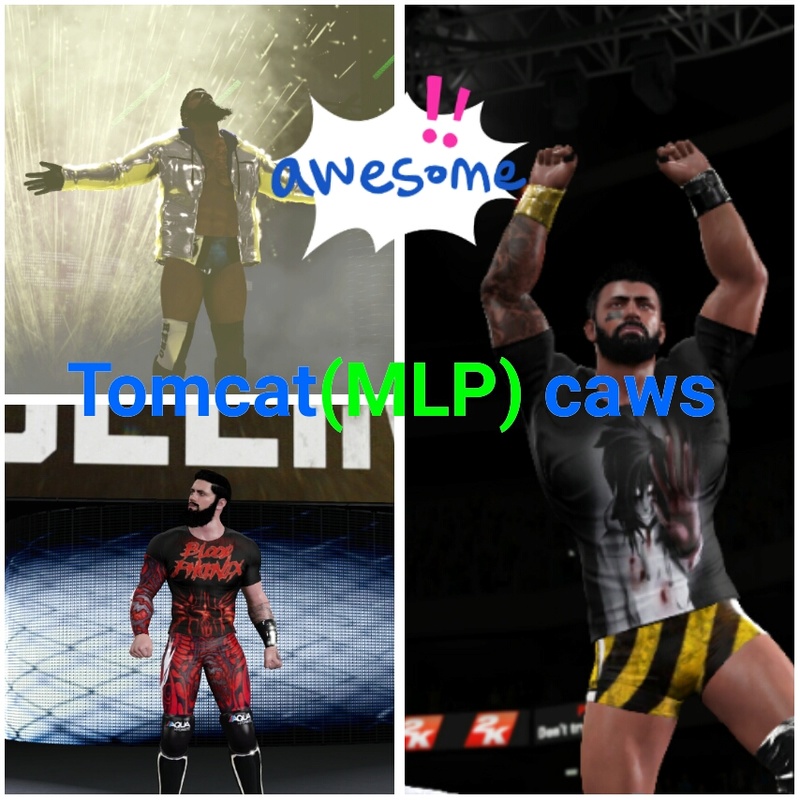 Main Event Star!





Posts

: 932


Join date

: 2016-06-10


Age

: 13


Location

: Cordele, Georgia


Humor

: people getting hurt



I'm booked thank you topher
_________________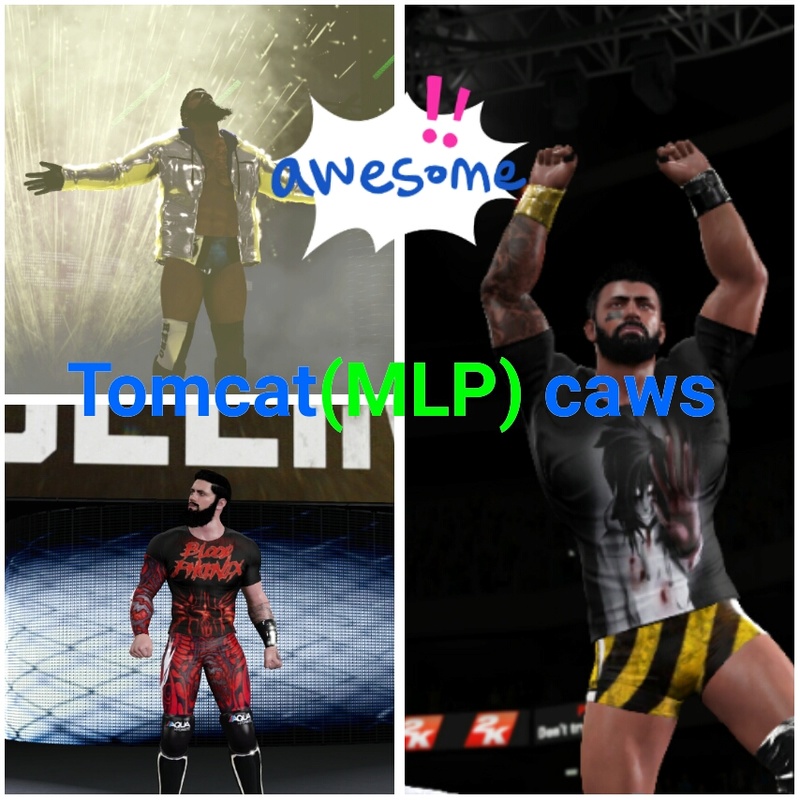 Main Event Star!





Posts

: 932


Join date

: 2016-06-10


Age

: 13


Location

: Cordele, Georgia


Humor

: people getting hurt



tomcat wrote:I'm booked thank you topher
Our match has already happened  was Dawn Bryan vs Bettey Meyers
see
https://www.twitch.tv/iiv_s1lentsc0p3/v/90935791
_________________
1x CMV Television Champion - Top's Newsome
1x CMV Womens Undisputed Champion - Quinn-Belle
1x CMV Vixens Champion - Quinn-Belle
1x CMV Undisputed Champion - Chris Andrews
1x CMV International Champion - Chris Andrews
2x CMV Anarchy Champion - Chris Andrews
1x CMV Wold Tag Team Champion (Divine Affairs w/Paul Divine but Divine vacated his tag belt, making Brit Solo Tag Team Champ)
1x CMV Womans Intercontinental Champion - Dawn Bryan
1x CMV Tag Team Champion - Kid Campbell (Gladiators w/ Rashad Rockwell)
2x CMV Light Heavyweight Champion - El Jefe
1x CMV Tag Team Champion - Don Bishop (The Wanderers w/ Gavin Extreme)
Main Event Star!





Posts

: 3508


Join date

: 2015-12-11


Location

: (NEAR)... Leeds, England


Humor

: yes :D



topher316 wrote:

tomcat wrote:I'm booked thank you topher

Our match has already happened  was Dawn Bryan vs Bettey Meyers

see

https://www.twitch.tv/iiv_s1lentsc0p3/v/90935791
I just watch the match wow
_________________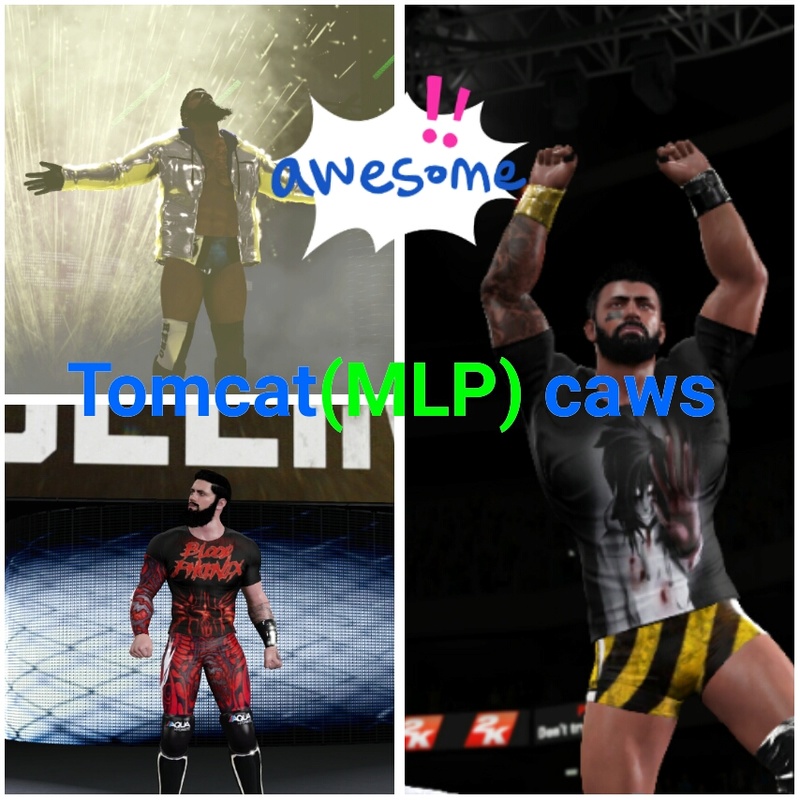 Main Event Star!





Posts

: 932


Join date

: 2016-06-10


Age

: 13


Location

: Cordele, Georgia


Humor

: people getting hurt



tomcat wrote:

topher316 wrote:

tomcat wrote:I'm booked thank you topher

Our match has already happened  was Dawn Bryan vs Bettey Meyers

see

https://www.twitch.tv/iiv_s1lentsc0p3/v/90935791

I just watch the match wow
Congrats, glad i could help

_________________
1x CMV Television Champion - Top's Newsome
1x CMV Womens Undisputed Champion - Quinn-Belle
1x CMV Vixens Champion - Quinn-Belle
1x CMV Undisputed Champion - Chris Andrews
1x CMV International Champion - Chris Andrews
2x CMV Anarchy Champion - Chris Andrews
1x CMV Wold Tag Team Champion (Divine Affairs w/Paul Divine but Divine vacated his tag belt, making Brit Solo Tag Team Champ)
1x CMV Womans Intercontinental Champion - Dawn Bryan
1x CMV Tag Team Champion - Kid Campbell (Gladiators w/ Rashad Rockwell)
2x CMV Light Heavyweight Champion - El Jefe
1x CMV Tag Team Champion - Don Bishop (The Wanderers w/ Gavin Extreme)
Main Event Star!





Posts

: 3508


Join date

: 2015-12-11


Location

: (NEAR)... Leeds, England


Humor

: yes :D



topher316 wrote:

tomcat wrote:

topher316 wrote:

tomcat wrote:I'm booked thank you topher

Our match has already happened  was Dawn Bryan vs Bettey Meyers

see

https://www.twitch.tv/iiv_s1lentsc0p3/v/90935791

I just watch the match wow

Congrats, glad i could help
Thank you
_________________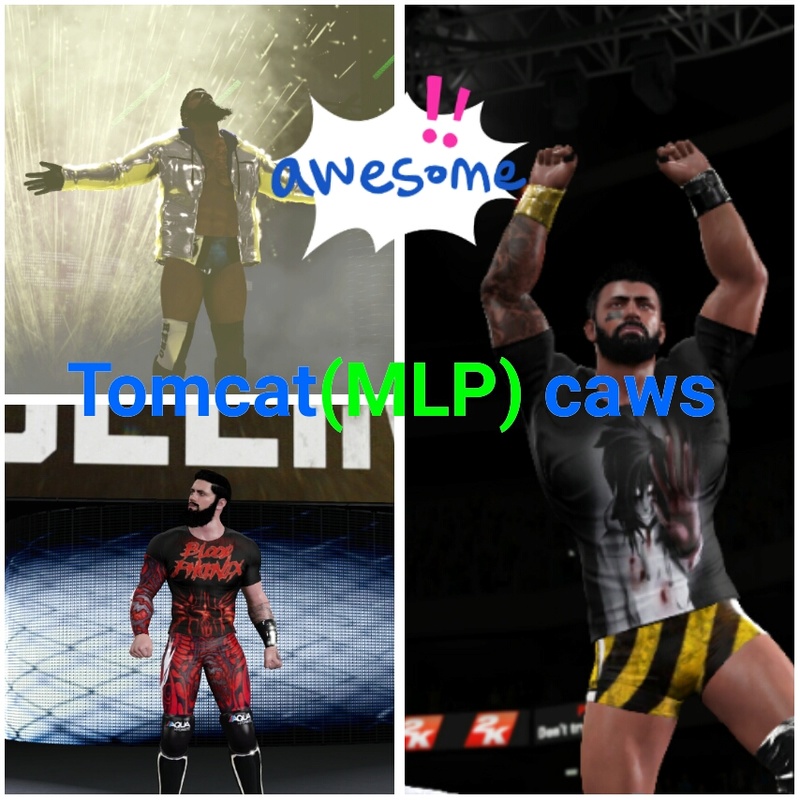 Main Event Star!





Posts

: 932


Join date

: 2016-06-10


Age

: 13


Location

: Cordele, Georgia


Humor

: people getting hurt



Admin





Posts

: 5938


Join date

: 2015-03-09


Age

: 20


Location

: MizTV


Humor

: Making Sons uncomfortable



best do a Top's promo then lol
_________________
1x CMV Television Champion - Top's Newsome
1x CMV Womens Undisputed Champion - Quinn-Belle
1x CMV Vixens Champion - Quinn-Belle
1x CMV Undisputed Champion - Chris Andrews
1x CMV International Champion - Chris Andrews
2x CMV Anarchy Champion - Chris Andrews
1x CMV Wold Tag Team Champion (Divine Affairs w/Paul Divine but Divine vacated his tag belt, making Brit Solo Tag Team Champ)
1x CMV Womans Intercontinental Champion - Dawn Bryan
1x CMV Tag Team Champion - Kid Campbell (Gladiators w/ Rashad Rockwell)
2x CMV Light Heavyweight Champion - El Jefe
1x CMV Tag Team Champion - Don Bishop (The Wanderers w/ Gavin Extreme)
Main Event Star!





Posts

: 3508


Join date

: 2015-12-11


Location

: (NEAR)... Leeds, England


Humor

: yes :D



Page 1 of 2 • 1, 2

---
Permissions in this forum:
You
cannot
reply to topics in this forum