Fusion & Genesis PPV List!
-Battle Scars
-Anarchy Rulz
-Exodus
-CyberSlam
-Validation
-Point Break
-Regicide
-Cause & Effect
Fusion/Genesis Superstar of the Week!
Page 1 of 2 • 1, 2

Will Sunshine be able to do what DSD couldn't last week?
Contingency Card So Far
Marko Punish Vs D'Angelo St. Daniels Vs Sunshine (CMV World Championship)
Kristen Page Vs Jade Dynamite (CMV Womens Championship)
King of the Ring (Chris Adams, Voice Vindy, Nick Starr & Leo Cruz)
CMV Tag Team Championship Gauntlet Match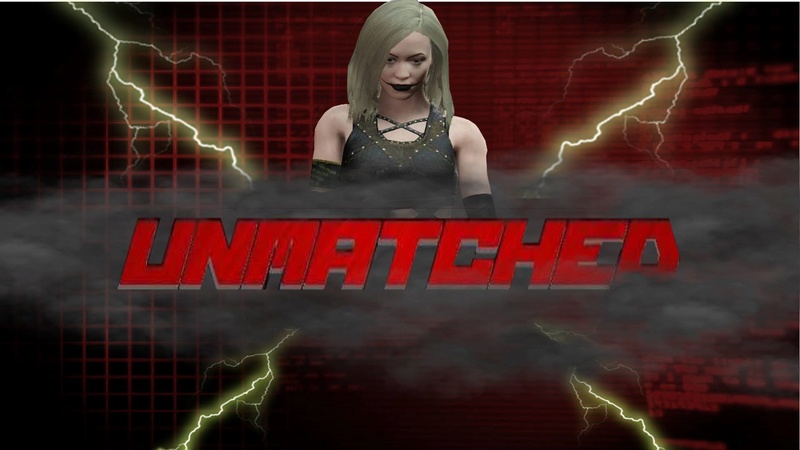 Kicking off the show tonight we see not only two foes battle it out, but two of CMV's newest talents take to the ring alongside them, with 2-0 Theodore Jones teaming with Breakthrough and the ferocious Solomon Glock making his debut alongside Howard Phillips in this tag team match.
The newly crowned European Champion felt the bitter taste of defeat last week when he went one on one with Marko Punish, however this week he'll be looking to test himself as European Champion by taking on a former European Champion in the form of Colin Styles.
Last week on Intensity, the stable of No Morality found themselves two more enemies in the form of Dawn Bryan and Lexin Damjen and now tonight Jasmine Crossings will be looking to pick up some momentum and continue her unbeaten run, and you can be sure the rest of No Morality will be on watch to prevent any outside interference from their foes.
With the six team Gauntlet on the horizon at Contingency, every team in CMV is on the lookout for a spot, and a chance of walking out of this season with the Tag Team Belts around their waist, and so every win is crucial and tonight we'll see two of the participating teams in the form of the Gladiators, and The Saints.
In the only tournament match on tonights card, we see Samantha Steel, the former CMV Womens Intercontinental Champion take on one half of the Kelly Twins for a chance to advance into the next round where the winner will face either Maddy Zendran or Riley Blaze.
King of the Ring Qualifier
The former CMV Tag Team and Hardcore Champion Kevin Styles could be looking to perform some double duty at Contingency if he's able to secure a win here tonight and enter King of the Ring, meaning he'll be in King of the Ring, and the Tag Team Championship Gauntlet on the same Pay Per View, however it will be no easy task as he comes face to face with the Austrian Death Machine.
Tonight, Sunshine is out to prove one thing, to prove he can do what D'Angelo St. Daniels cannot, what Marko Punish has failed at doing in the past, alongside a long line of names who just couldn't pull it off, and that is beat the former four time CMV World Champion, Brett Angel in singles action. Tonight in the Main Event, he has that chance, and you can be sure he'll take it.
Aerora Vs Kendra McArthur(First Round Matchup)
Rubik Vs Lorin Seoul
Leo Cruz Vs Lovely Lewis

_________________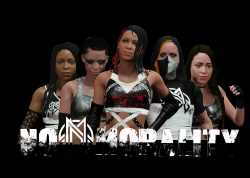 "90 OvR cap"

O here's the schedule for this week:

UnMatched-Monday (7pm)
Intensity-Tuesday (9pm)
Nothing-Wednesday (N/A)
Nothing Thursday (N/A)
UnMatched/Intensity-Friday (5pm) #DoubleStream
UnMatched-Monday (12am)
_________________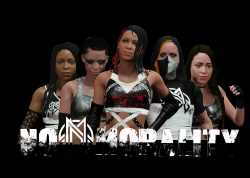 "90 OvR cap"

I hope it ain't EST with that 7pm slot tomorrow
The Schedule for us on the Eastern Coast
UnMatched Monday (3PM)
Intensity Tuesday (5PM)
Double Stream (1PM)
UnMatched Monday (8PM)
Tim deleting his comment to have ME look the fool
TimLaFave wrote:

The Schedule for us on the Eastern Coast
UnMatched Monday (8PM)
Also would advise against this as I'll more than likely still be live
_________________
1x CMV Anarchy champion
Bludgeon
1x Mr. Money in The Bank, 2x World Heavyweight Champion, Glammy Award for Heel of the Year
Xander Slate
Nah, I deleted my comment because I looked like a fool.

7PM GMT = / = 1AM EST.

Pls chill.
TimLaFave wrote:

The Schedule for us on the Eastern Coast
UnMatched Monday (3PM)
Intensity Tuesday (5PM)
Double Stream (1PM)
UnMatched Monday (8PM)
It's actually
2pm
4pm
12pm
7pm Sunday night, 12am is the very dawn of monday morning
_________________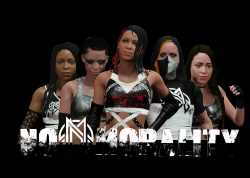 "90 OvR cap"

Page 1 of 2 • 1, 2

---
Permissions in this forum:
You
cannot
reply to topics in this forum