Fusion & Genesis PPV List!
-Battle Scars
-King of the Ring
-Exodus
-CyberSlam
-Tag Team Cup
-Validation
-Dark Carnival
-Point Break
-Regicide
-Wild Card
-Cause & Effect
-Emergence
-Home Coming
-Absolution
-Final Stand
-Purgatory
Fusion/Genesis Superstar of the Week!
Will Brett Angel put down all three men in the World Championship Match?
Contingency Card So Far
Marko Punish Vs D'Angelo St. Daniels Vs Sunshine (CMV World Championship)
Kristen Page Vs Jade Dynamite (CMV Womens Championship)
King of the Ring (Chris Adams, Voice Vindy, Aaron Waite, Nick Starr, Ringo Maxx & Leo Cruz)
Tag Team Turmoil for the CMV Tag Team Championships
Womens Intercontinental Championship Semi Finals and Final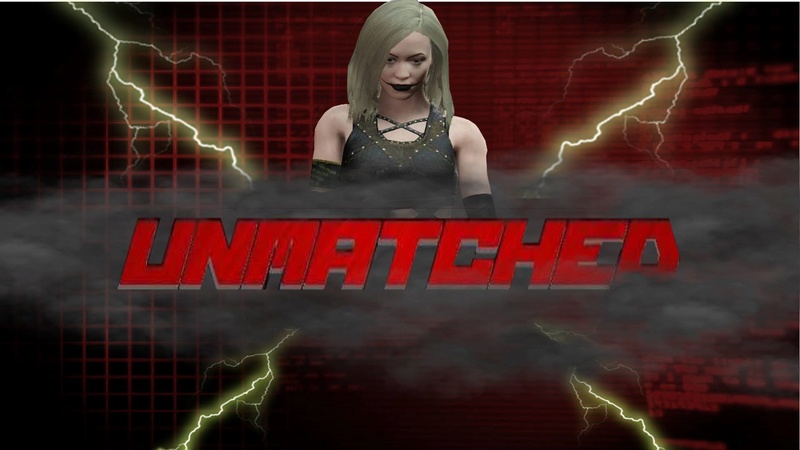 Yamashia came out last week asking for a chance, begging for a chance to have a match on the Main Card, and tonight he has his wish, though he may come to regret it as the devious General Manager Kristen Page has decided to give him his opportunity against the one and only Solomon Glock to kick off the show tonight.
King of the Ring Qualifier
Tonight we discover the last man to join UnMatcheds side of King of the Ring as the former and FIRST ever King of the Ring Winner from this side of CMV looks to get the chance to regain his crown and rise up from dust as he looks to take on Lovely Lewis in exchange for his European Championship rematch, will it all pan out for Lorin Seoul or will Lovely Lewis get his moment?
Both of these Vixens are looking to secure themselves a spot in the Semi Finals and a match on the final show of the season as the former two time CMV Vixens Champion looks to take on the former CMV Womens Champion in Dirty Diana. With a win here Diana could walk one step closer to being the first person one UnMatched and Intensity to hold both womens belts, however Cassie Maverick could walk one step closer to being the first Vixen in CMV to hold ALL of the womens belts.
Last week we saw Luther Thunder take on Colin Styles in a match where Thunder had to overcome adversity and get the win over the former Tag Team and European Champion, and now tonight he takes on the other half of the Stylists as he looks to pick up more momentum on his road to his first Title defense.
In our second Vixens Match of the evening, the Kelly Twins take to the ring once again to take on the first two people to join No Morality and join Caldwell in her crusade to bring a new order over the Vixens Division, as Compromise and Emily take to the ring in some Tag Team Action.
In order to keep Leo Cruz fresh with some resting time, Cole Savage has had one of his pals step into the ring in the place of Leo Cruz tonight as Kurasuke looks to go to battle with one of the three men who will walk into Contingency with a chance to win the CMV World Championship as he takes on D'Angelo St. Daniels in tonights Co-Main Event.
Brett Angel has beaten Sunshine... Brett Angel has beaten D'Angelo St. Daniels.. The only person left in this Triple Threat for the CMV World Championship is Marko Punish, and surely, surely, if Angel pulls off the Trilogy. Kristen Page will have to open her eyes to what Angel has earned and give him a spot in that Title Match..
House Show:
Breakthrough Vs August Happytown
Rachel Grant Vs Alice Blake
Howard Phillips Vs Carlos
_________________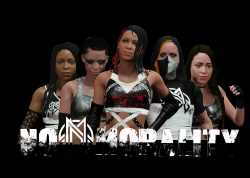 Admin





Posts

: 5708


Join date

: 2015-03-09


Age

: 20


Location

: MizTV


Humor

: Making Sons uncomfortable



This one will kick off at 4pm on Friday.
_________________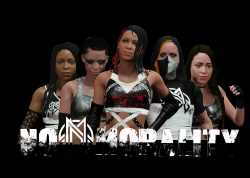 Admin





Posts

: 5708


Join date

: 2015-03-09


Age

: 20


Location

: MizTV


Humor

: Making Sons uncomfortable



4pm is too early so, 5pm it shall be
_________________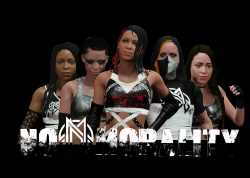 Admin





Posts

: 5708


Join date

: 2015-03-09


Age

: 20


Location

: MizTV


Humor

: Making Sons uncomfortable



Admin





Posts

: 5708


Join date

: 2015-03-09


Age

: 20


Location

: MizTV


Humor

: Making Sons uncomfortable



shall it though? i mean i was sitting here as time passed me by, i aged what seemed like a million years, my bones started to ache, the wrinkles started to appear but as i waited on this thing called twitch, i realized that it was not meant to be, now you have the ramblings of a man who now has nothing - quote the Topher nevermore
_________________
1x CMV Television Champion - Top's Newsome
1x CMV Womens Undisputed Champion - Quinn-Belle
1x CMV Vixens Champion - Quinn-Belle
1x CMV Undisputed Champion - Chris Andrews
1x CMV International Champion - Chris Andrews
2x CMV Anarchy Champion - Chris Andrews
1x CMV Wold Tag Team Champion (Divine Affairs w/Paul Divine but Divine vacated his tag belt, making Brit Solo Tag Team Champ)
1x CMV Womans Intercontinental Champion - Dawn Bryan
1x CMV Tag Team Champion - Kid Campbell (Gladiators w/ Rashad Rockwell)
2x CMV Light Heavyweight Champion - El Jefe
1x CMV Tag Team Champion - Don Bishop (The Wanderers w/ Gavin Extreme)
Main Event Star!





Posts

: 3304


Join date

: 2015-12-11


Age

: 99


Location

: (NEAR)... Leeds, England


Humor

: yes :D



Miztacular wrote:live
Mother*******
_________________
1x CMV Television Champion - Top's Newsome
1x CMV Womens Undisputed Champion - Quinn-Belle
1x CMV Vixens Champion - Quinn-Belle
1x CMV Undisputed Champion - Chris Andrews
1x CMV International Champion - Chris Andrews
2x CMV Anarchy Champion - Chris Andrews
1x CMV Wold Tag Team Champion (Divine Affairs w/Paul Divine but Divine vacated his tag belt, making Brit Solo Tag Team Champ)
1x CMV Womans Intercontinental Champion - Dawn Bryan
1x CMV Tag Team Champion - Kid Campbell (Gladiators w/ Rashad Rockwell)
2x CMV Light Heavyweight Champion - El Jefe
1x CMV Tag Team Champion - Don Bishop (The Wanderers w/ Gavin Extreme)
Main Event Star!





Posts

: 3304


Join date

: 2015-12-11


Age

: 99


Location

: (NEAR)... Leeds, England


Humor

: yes :D



---
Permissions in this forum:
You
cannot
reply to topics in this forum