Fusion & Genesis PPV List!
-Battlescars
-King of the Ring
-Exodus
-CyberSlam
-Tag Team Cup
-Validation
-Dark Carnival
-Point Break
-Regicide
-Wild Card
-Absolution
-Emergence
-Home Coming
-Cause & Effect
-Final Resolution
-Purgatory
-Ascendance
Fusion/Genesis Superstar of the Week!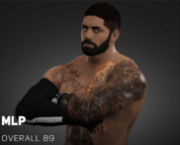 Who will get that cheeky last minute momentum before the title match?
Contingency Card So Far
Marko Punish Vs D'Angelo St. Daniels Vs Sunshine (CMV World Championship)
Kristen Page Vs Jade Dynamite (CMV Womens Championship)
King of the Ring (Chris Adams, Voice Vindy, Aaron Waite, Nick Starr, Ringo Maxx & Leo Cruz)
Tag Team Turmoil for the CMV Tag Team Championships
Womens Intercontinental Championship Semi Finals and Final
Lorin Seoul Vs Luther Thunder (CMV European Championship)
Kurasuke Vs Shinnin
Zack Starr Vs A Friend of Cole Savage (CMV Global Championship)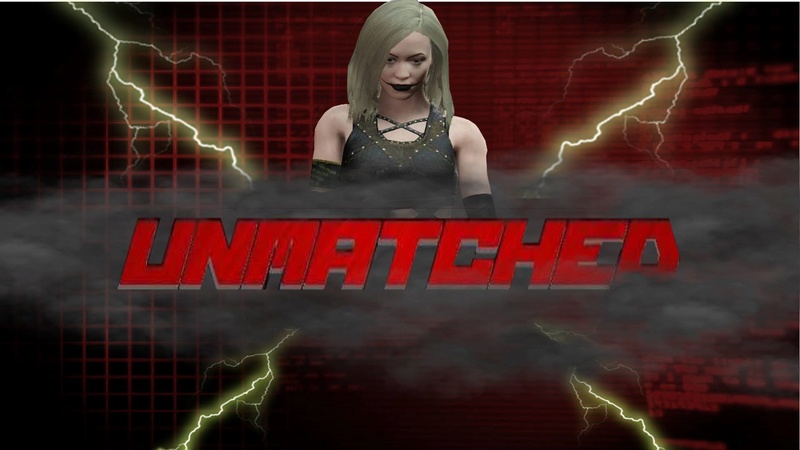 Kicking off tonights show tonight we see newcomer, the Diamond, Howard Phillips as he looks to get another win here tonight when he takes on the Brazilian high-flier Rubik to kick off the show tonight.
With two of the quarter finals out of the way, the remaining two look to take place across the final two shows and tonight we see Emma Kelly, one half of the Kelly twins take on the Japanese born Akiko Tanashi in arguably the underdog match of this Quarter final where the winner will go through to fight Cassie Maverick in the Semi-Final.
Solomon Glock is coming off of a very dominant win last week and tonight he looks to once again show the world exactly who he is as he looks to square up against this years Royal Rumble winner in August Happytown.
With the Tag Team Turmoil on the horizon, one half of every tag team takes to the ring tonight in a battle royal in order to pick up some  momentum going into their Title Match, with the other half of the tag team competing on Intensity later this week, both of these matches will be a great opportunity to pick up some last minute momentum.
In our second Vixens match of the evening, we see Sophia Caldwell in action for the first time in over a month as she takes on one of the enemies of No Morality as Rachel Grant goes one on one with Sophia Caldwell. With this ongoing war in the Vixens Division, it's very unlikely this match will end clean.
In tonights Co-Main Event we see all the members of UnMatcheds side of King of the Ring compete in a Fatal Four Way match. Last minute momentum is on the line here as Nick Starr and Lorin Seoul look to make history and become the first two time King of the Ring winner, Leo Cruz looks to final get the push he believes he needs and Ringo Maxx looks to show the world what the Austrian Death Machine can really do.
In tonights Main Event we see two thirds of the CMV World Championship Match as the current World Champion Marko Punish takes on D'Angelo St. Daniels who as of now has a win over Marko Punish and a win over Sunshine and so statistically should have the advantage going into this Title Match however in tonights Main Event Marko is looking to change that.
House Show
Breakthrough Vs Markus Reed
Sophia Gibson Vs Kendra McArthur
Theodore Jones Vs Leo Cruz
Admin





Posts

: 5954


Join date

: 2015-03-10


Age

: 20


Location

: MizTV


Humor

: Making Sons uncomfortable



_________________
Accomplishments :

2018 Heel of the Year as Schmidty
2018 Newcomer of the Year as Schmidty
2018 Face of the Year as Bob Luger
2018 Promoer of the Year
1x European Champion as Schmidty
2x United States Champion as Schmidty
1x Undisputed Champion as Schmidty (current)
1x Alpha World Champion as Bob Luger
1x Dashing's ride or die chick
Main Event Star!





Posts

: 3291


Join date

: 2015-09-20


Age

: 21



Admin





Posts

: 5954


Join date

: 2015-03-10


Age

: 20


Location

: MizTV


Humor

: Making Sons uncomfortable



fuck it I'm tired live in 11
Admin





Posts

: 5954


Join date

: 2015-03-10


Age

: 20


Location

: MizTV


Humor

: Making Sons uncomfortable



_________________
1x CMV Television Champion - Top's Newsome
1x CMV Womens Undisputed Champion - Quinn-Belle
1x CMV Vixens Champion - Quinn-Belle
1x CMV Undisputed Champion - Chris Andrews
1x CMV International Champion - Chris Andrews
2x CMV Anarchy Champion - Chris Andrews
1x CMV Wold Tag Team Champion (Divine Affairs w/Paul Divine but Divine vacated his tag belt, making Brit Solo Tag Team Champ)
1x CMV Womans Intercontinental Champion - Dawn Bryan
1x CMV Tag Team Champion - Kid Campbell (Gladiators w/ Rashad Rockwell)
2x CMV Light Heavyweight Champion - El Jefe
1x CMV Tag Team Champion - Don Bishop (The Wanderers w/ Gavin Extreme)
Main Event Star!





Posts

: 3542


Join date

: 2015-12-12


Location

: (NEAR)... Leeds, England


Humor

: yes :D



MINUTES from now tho, like 9 minutes from now, because gent keeps distracting me
Admin





Posts

: 5954


Join date

: 2015-03-10


Age

: 20


Location

: MizTV


Humor

: Making Sons uncomfortable



_________________
1x CMV Television Champion - Top's Newsome
1x CMV Womens Undisputed Champion - Quinn-Belle
1x CMV Vixens Champion - Quinn-Belle
1x CMV Undisputed Champion - Chris Andrews
1x CMV International Champion - Chris Andrews
2x CMV Anarchy Champion - Chris Andrews
1x CMV Wold Tag Team Champion (Divine Affairs w/Paul Divine but Divine vacated his tag belt, making Brit Solo Tag Team Champ)
1x CMV Womans Intercontinental Champion - Dawn Bryan
1x CMV Tag Team Champion - Kid Campbell (Gladiators w/ Rashad Rockwell)
2x CMV Light Heavyweight Champion - El Jefe
1x CMV Tag Team Champion - Don Bishop (The Wanderers w/ Gavin Extreme)
Main Event Star!





Posts

: 3542


Join date

: 2015-12-12


Location

: (NEAR)... Leeds, England


Humor

: yes :D



Admin





Posts

: 5954


Join date

: 2015-03-10


Age

: 20


Location

: MizTV


Humor

: Making Sons uncomfortable



---
Permissions in this forum:
You
cannot
reply to topics in this forum