Fusion & Genesis PPV List!
-Battle Scars
-Anarchy Rulz
-Exodus
-CyberSlam
-Validation
-Point Break
-Cause & Effect
-Home Coming
-Absolution
-Purgatory
Fusion/Genesis Superstar of the Week!
Nick Blake vs. The Bloody Brit . . . Who ya got!?
Monday night Fusion: Episode 59!
LIVE from the La Crosse Center in La Crosse, Wisconsin!!!Exodus card thus far!
(Subject to change.)
-Elimination Chamber for the CMV Alpha World Championship! (Andrew Briggs, Bob Luger, Furious Frank, Randy Borton, Ryan Kent & Tim LaFave)
-Fusion Elimination Chamber match! (Jacob Ziegler, Sam Valentine, Billy Weaver, Marcantel, Bannon & Chris Andrews)
-CMV Vixens championship Elimination Chamber match! (Jade Divine (c), Fury, Rose Punish, Amber Briggs, Quinn-Belle & Megan Cooper)
-Iron Man match! (Troy Meyers vs. Jay Davis)
-Shiloh Gray vs. Kenji Murakami!
-The Fallen vs. Extreme Conditions!
-Morgan Black, Angelica Jones & Amanda Davis vs. Tammy Terry, Dix & Cox!
-WEB vs. Kevin Lee & The Empire of Pain!
-Atonement vs. The Blood Brothers (c) for the CMV Tornado Tag Team championship!
-Azreal (c) vs. Bryan Novak for the CMV International championship!
-Ace Stephens vs. ???!
----- ----- ----- ----- -----
Kicking off the final edition of Monday night Fusion here in season three of CMV, Jacob Ziegler has the pristine advantage of setting the time to beat in the Beat the Clock challenge that will decide the order of entry for the competitors inside of the Elimination Chamber this Sunday at Exodus!
Newcomer Tiki Wild will be making his main show debut here tonight against CMV veteran, Xander Slate, who'll be bringing his new found pal, Mike Grizzly, along with him. Hopefully Pierre Thompson won't be too far off when this bout is going down, as things could certainly turn bad for the newbie real fast . . .
Up next in the Beat the Clock Sprint, The True Dark Lord, Marcantel, will be pitted versus the man with the lethal fists, Jaxon Jordan, in the hopes of securing himself that coveted sixth entry slot.
After weeks of slaying the giants of Monday night Fusion, everyone's favorite cousin, Billy Weaver, will be getting a bit of a reprieve when he takes on the brash, Roddy St. Pierre, all while trying to set the time to beat.
In what is sure to be a technical collision, the hard-hitting and malicious, Oliver Smith, will duke it out with The Dream, Sam Valentine, who'll be seeking to beat the clock and better his odds inside of the Elimination Chamber this Sunday.
Flanked by the seven-foot tall, four-hundred pound behemoth, Headhunter, The Healer of CMV, Bannon, will attempt to strike down his opponent, Adam Adams, as quickly as possible and gain a serious blessing from the darkness at Exodus, where he'll surely feel at home inside of the devil's playground.
In our main event here on the last edition of Monday night Fusion this season, not only will Chris Andrews be competing against the clock for a key asset come this Sunday, but he'll also be defending his CMV Anarchy championship against the former Money in The Bank holder, Nick Blake. Surely some strings were pulled backstage to get the friend of Cole Savage this match, but The Bloody Brit is a fighting champion and has no intentions of relinquishing his title anytime soon.

BUT WAIT, on this week's Live Event!
-Alexia Diamond vs. Morgan Black
-Foreign Affairs vs. The Blood Brothers
-Amber Briggs vs. Jade Divine W/Sam Valentine
Last edited by Mr. Dashing on Sat Oct 01, 2016 11:58 am; edited 2 times in total
_________________
1x Mr. Money in The Bank, 2x World Heavyweight Champion, Glammy Award for Heel of the Year
Xander Slate
Dashing, Am I getting on the Fusion Roster before or After Exodus??
_________________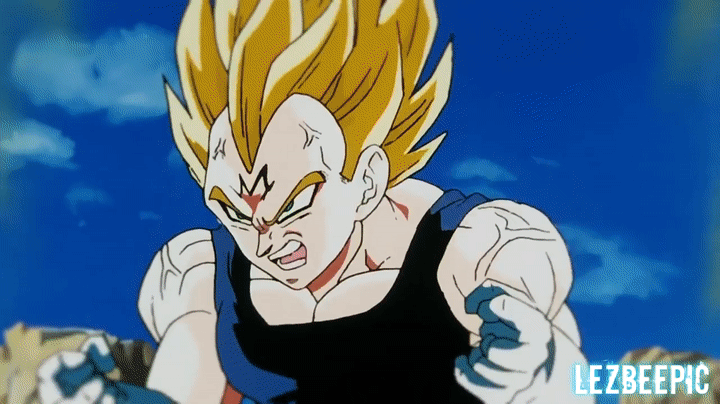 Midcard Playboy





Posts

: 487


Join date

: 2016-07-18



Kicking off the final edition of Monday night Fusion here in season three of CMV


Fusion 3rd
Genesis 6th
Exodus 9th


unless you get lucky in the winner thing, if thats still a thing
_________________
1x CMV Television Champion - Top's Newsome
1x CMV Vixens Champion - Kitty Quinn-Belle
1x CMV International Champion - Chris Andrews
2x CMV Anarchy Champion - Chris Andrews
1x CMV Womans Intercontinental Champion - Dawn Bryan
1x CMV Tag Team Champion - Kid Campbell (Gladiators w/ Rashad Rockwell)
1x CMV Light Heavyweight Champion - El Jefe
Main Event Star!





Posts

: 2178


Join date

: 2015-12-11


Location

: Leeds, England



Wow!!! Yet another card with no Paul Divine. What a waste of a show. Your lack of booking skills disgust me.
_________________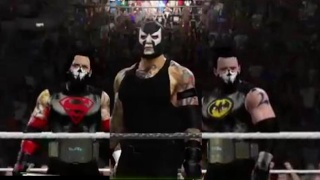 Midcard Playboy





Posts

: 498


Join date

: 2015-04-06


Age

: 34



Cashing in on Paul Divine tonight.
_________________
Main Event Star!





Posts

: 2048


Join date

: 2015-09-19


Age

: 21



y`all are mad how the hell am i the only one who voted for Blake
_________________
1x CMV Television Champion - Top's Newsome
1x CMV Vixens Champion - Kitty Quinn-Belle
1x CMV International Champion - Chris Andrews
2x CMV Anarchy Champion - Chris Andrews
1x CMV Womans Intercontinental Champion - Dawn Bryan
1x CMV Tag Team Champion - Kid Campbell (Gladiators w/ Rashad Rockwell)
1x CMV Light Heavyweight Champion - El Jefe
Main Event Star!





Posts

: 2178


Join date

: 2015-12-11


Location

: Leeds, England



_________________
1x Mr. Money in The Bank, 2x World Heavyweight Champion, Glammy Award for Heel of the Year
Xander Slate
_________________
Main Event Star!





Posts

: 2122


Join date

: 2015-05-13


Age

: 17


Location

: Ontario, Canada



---
Permissions in this forum:
You
cannot
reply to topics in this forum