Fusion & Genesis PPV List!
-Battlescars
-King of the Ring
-Exodus
-CyberSlam
-Tag Team Cup
-Validation
-Dark Carnival
-Point Break
-Regicide
-Wild Card
-Absolution
-Emergence
-Home Coming
-Cause & Effect
-Final Resolution
-Purgatory
-Ascendance
Fusion/Genesis Superstar of the Week!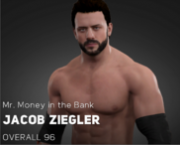 Who is the better Champion?
Contingency Card So Far
Marko Punish Vs D'Angelo St. Daniels Vs Sunshine (CMV World Championship)
Kristen Page Vs Jade Dynamite (CMV Womens Championship)
King of the Ring (Chris Adams, Voice Vindy, Aaron Waite, Nick Starr, Ringo Maxx & Leo Cruz)
Tag Team Turmoil for the CMV Tag Team Championships
Womens Intercontinental Championship Semi Finals and Final
Lorin Seoul Vs Luther Thunder (CMV European Championship)
Kurasuke Vs Shinnin
Zack Starr Vs A Friend of Cole Savage (CMV Global Championship)
Dawn Bryan Vs Sophia Caldwell
Mugen Vs Eric Matthews (CMV Television Championship)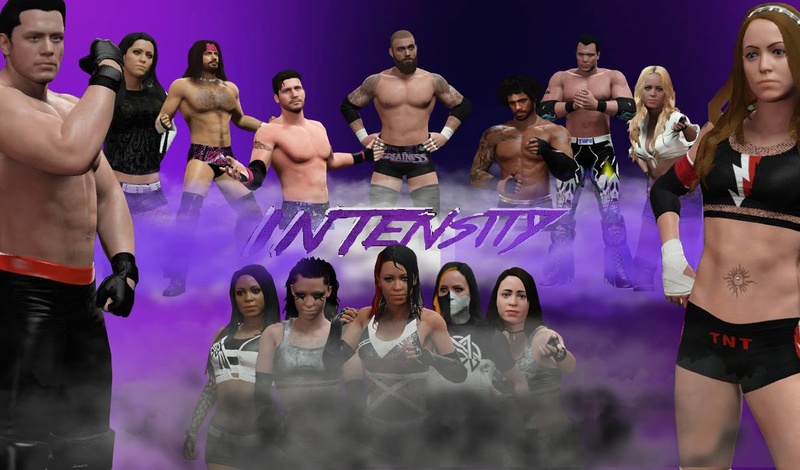 Earlier this week on UnMatched a Battle Royal took place featuring one half of every tag team scheduled to take place in the Tag Team Turmoil on Day One of Contingency with Don Bishop coming out the winner, and tonight, the same thing takes place as the other half of every tag team takes to the ring for a very last chance of getting momentum to ride into Contingency with..
With three out of the four spots in the Semi Finals of Contingency confirmed, tonight we find out the fourth and final spot in the Semi Finals as the former two time CMV Womens Intercontinental Champion Samantha Steel takes on up and comer Riley Blaze for a chance to push onto the Semi Finals with a match against Aerora.
King of the Ring Qualifier
Speaking of the final spot, up next we discover who the final man of eight will be in this years King of the Ring Tournament with the winner looking at a chance to be added into either of the Major Championship matches at Contingency.
Voice Vindy was the first man on Intensity to qualify for King of the Ring and he has been picking up some big wins since, headlining two shows straight and winning both, but now he arguably takes on his biggest singles test as he looks to take to the ring against the former Television Champion Tops Newsome, who may be having his last match of the season tonight and would love nothing more than a conciliation victory over Voice Vindy.
In our second Vixens match of the evening we see all three of the Vixens confirmed for the Semi Finals of the Womens Intercontinental Championship tournament as Emma Kelly teams up with her twin sister Ashley in order to take on her opponent this Sunday at Contingency, Cassie Maverick and the other Vixen in the Semi Finals, Aerora. It should be an interesting test to see if these two singles stars can work well together tonight against the proven and tested Kelly Twins.
In tonights Co-Main Event we see a match of the ages, a Pay Per View worthy match might I add as the former Dual Champion Aaron Waite takes on a former two time CMV World Champion and Television Champion in Chris Adams. With both men in King of the Ring they'll want to be picking up momentum here tonight, unfortunately however, only one man can walk away with the win here..
With just two days to go until Contingency and us still not knowing who Mugen will defend against, he needs to prepare for anything, and what better way to do that then by putting the Television Champion up against the well rounded Global Champion that is Zack Starr. The duo teamed last week, and now tonight, they go head to head in the Main Event.
House Show
Dawn Bryan Vs Alice Blake
Gerald Foster Vs Marley Kassell
Lexin Damjen Vs Bettey Meyers
Last edited by Miztacular on Sun Oct 02, 2016 12:49 pm; edited 1 time in total
Admin





Posts

: 5954


Join date

: 2015-03-09


Age

: 20


Location

: MizTV


Humor

: Making Sons uncomfortable



_________________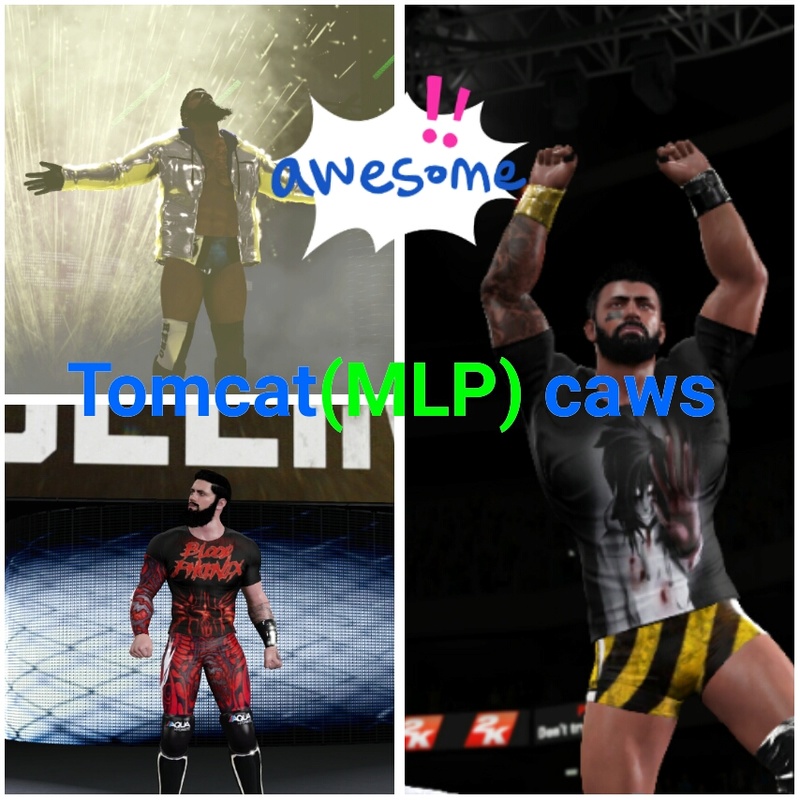 Main Event Star!





Posts

: 937


Join date

: 2016-06-10


Age

: 13


Location

: Cordele, Georgia


Humor

: people getting hurt



Jesus Christ. Fighting the Kelly Twins again... We have how many Vixens and you put Aerora against the same opponents again?
_________________
IT'S TIME
Main Event Star!





Posts

: 2217


Join date

: 2015-08-29


Age

: 25


Location

: New York


Humor

: Slapstick



>When it was exactly a month ago they last fought
Admin





Posts

: 5954


Join date

: 2015-03-09


Age

: 20


Location

: MizTV


Humor

: Making Sons uncomfortable



_________________
IT'S TIME
Main Event Star!





Posts

: 2217


Join date

: 2015-08-29


Age

: 25


Location

: New York


Humor

: Slapstick



Why is foster fightin a girl
_________________
Accomplishments :

2018 Heel of the Year as Schmidty
2018 Newcomer of the Year as Schmidty
2018 Face of the Year as Bob Luger
2018 Promoer of the Year
1x European Champion as Schmidty
2x United States Champion as Schmidty
1x Undisputed Champion as Schmidty (current)
1x Alpha World Champion as Bob Luger
1x Dashing's ride or die chick
Main Event Star!





Posts

: 3291


Join date

: 2015-09-20


Age

: 21



Live with this ish in 45 minutes
Admin





Posts

: 5954


Join date

: 2015-03-09


Age

: 20


Location

: MizTV


Humor

: Making Sons uncomfortable



Nah wait, I wasn't looking at the time, live in 45 minutes from now
Admin





Posts

: 5954


Join date

: 2015-03-09


Age

: 20


Location

: MizTV


Humor

: Making Sons uncomfortable



Admin





Posts

: 5954


Join date

: 2015-03-09


Age

: 20


Location

: MizTV


Humor

: Making Sons uncomfortable



---
Permissions in this forum:
You
cannot
reply to topics in this forum