Fusion & Genesis PPV List!
-Battle Scars
-Anarchy Rulz
-Exodus
-CyberSlam
-Validation
-Point Break
-Regicide
-Home Coming
-Absolution
-Purgatory
Fusion/Genesis Superstar of the Week!
Page 1 of 6 • 1, 2, 3, 4, 5, 6

ARE YOU FUCKING PUMPED OR WHAT!?
CMV Monday night Fusion: Episode 60!
LIVE from the Smoothie King Center in New Orleans, Louisiana!!!
THE SEASON FOUR PREMIERE!!!!!!!!
----- ----- ----- ----- -----
OH MOTHERFUCKING SHUCKY DUCKY, QUACK QUACK, CMV IS BACK BABY!!! The new era, the era of opportunity, the golden era, starts right here, tonight on the season four debut of Monday night Fusion! And kicking off what is guaranteed to be a bomb edition of CMV's flagship show, as announced by general manager, Johnny Sampson, earlier this week, Jade Divine WILL be defending her Vixens championship once again only two weeks removed from just barely surviving the Elimination Chamber at Exodus. The million dollar question is; against who? We'll be finding that out as these six ladies, who have never had a prior shot at that title that fits snug around the waist of America's Sweetheart, duke it out in this Battle Royal match!
Fresh off of his Iron Man victory over former friend, Troy Meyers, at Exodus, Jay Davis is looking for a way to arrive here on Monday night Fusion with a bang, and he'll have the perfect chance to do just that here tonight, when he tangles with the reigning, defending, CMV Undisputed champion of the world, JustIN Sane! But will he choke under the pressure, or could season four be the start of The Unpredictable One's downfall?
The new alliance of Dallas Chandler and Gabriel Scott, The Hellhounds, will step into the ring tonight versus Fusion's dominant Tag Team title holders, The Black Strike Renegades. Securing the victory here in this one could mean a potential future crack at those belts for Chandler and Scott, as here in the new season the playing field has been completely leveled. But if what we've seen in the past from Animal and Grid is any indicator of what will go down here tonight, well, The Hellhounds won't be around for very long . . .

In an attempt to quickly recuperate following his loss inside of the Elimination Chamber at Exodus, the redesigned, Bannon, will be pitted against the lovable, baby-face, cowboy, Adam Adams, who will also be scrambling to avenge his own defeat at the end of last season.
The Cheeky Japanese Girl returns to Monday nights with her CMV Vixens championship in tow as she'll put it all on the line against the winner of the six-woman Battle Royal that transpired earlier on in the show!
Coming off of her dominant performance inside of the Vixens Elimination Chamber match at Exodus, in which she eliminated her opponent here tonight, Amber Briggs, the star client of Cole Savage in Megan Cooper knows that she's got to be on the hot-list for a shot at the Vixens championship. Whether or not Jade Divine will still be the champ by the end of tonight remains a mystery, but both Cooper and Briggs know that a win here in this one could propel them into the number one contenders position!
In our co-main event of the evening, TWO new tag teams here on the green brand will be looking to make an impactful landing in their debut, as Mack and Matty of Party Hard take on Mike Crimson and Sebastian Frost of The New Gods!
Damage control was employed earlier tonight by general manager, Johnny Sampson, after an understandably upset, Billy Weaver, stormed into his office DEMANDING retribution against Jacob Ziegler for what happened after Exodus. Of course, where The Scotsman brutally attacked not only Weaver, but also Big Johnny, leading to his immediate suspension. Although the leader of Monday nights refused to lift the suspension on principal, he did decide to compensate everyone's favorite cousin with a crack at the CMV Anarchy championship in the main event of the season four premiere! But just in case you've forgotten who it is that's currently holding onto that title, he's the lager-chugging, foul-mouthed, no-shits-given, ass-kicking, BLOODY BRIT, Chris Andrews! Aka, the number one contender for JustIN Sane's Undisputed championship, aka, the target for the returning lunatic, Parker. We're in for one hell of a brawl, you can count on that, but is that all that we're in for . . .?

Don't forget about that dank as fuck Live Event following the main card:
-The Jezebels vs. Dix 'n' Cox
-Jimmaurie Williams vs. The Witch Doctor
-Troy Meyers vs. Shanaz Andoni
Last edited by Mr. Dashing on Wed Oct 26, 2016 2:34 pm; edited 1 time in total
_________________
1x Mr. Money in The Bank, 2x World Heavyweight Champion, Glammy Award for Heel of the Year
Xander Slate
Admin





Posts

: 3093


Join date

: 2015-03-08


Age

: 20


Location

: The Hood



troy on fusion when this happen
_________________
I don't remember making Riley though
_________________
Jacob Ziegler
2x CMV Anarchy Champion
Longest Reigning Anarchy Champion Ever
2017 Newcomer of the Year
~~~~~~~~~~
Main Event Star!





Posts

: 598


Join date

: 2015-11-29


Age

: 20


Location

: Glasgow, Scotland



Alveuss wrote:I don't remember making Riley though
borton made her i think
_________________
>When only one of the Vixens in that battle royal has a chance of beating Jade Divine.
_________________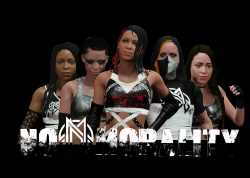 Aarons views on the Indys:
Admin





Posts

: 4601


Join date

: 2015-03-09


Age

: 20


Location

: MizTV



>When you won't stop pushing Aaron's caws to the moon and back
Admin





Posts

: 3093


Join date

: 2015-03-08


Age

: 20


Location

: The Hood



Dunno what you're talking about
_________________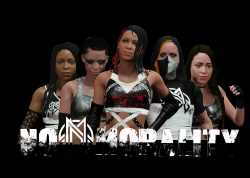 Aarons views on the Indys:
Admin





Posts

: 4601


Join date

: 2015-03-09


Age

: 20


Location

: MizTV



when did troy become a member of fusion
_________________
Alveuss wrote:I don't remember making Riley though
dashing told me to make her, pls don't hate on me
_________________
Main Event Star!





Posts

: 2138


Join date

: 2015-05-13


Age

: 18


Location

: Ontario, Canada



Page 1 of 6 • 1, 2, 3, 4, 5, 6

---
Permissions in this forum:
You
cannot
reply to topics in this forum