Fusion & Genesis PPV List!
-Battle Scars
-King of the Ring
-Exodus
-CyberSlam
-Tag Team Cup
-Validation
-Dark Carnival
-Point Break
-Regicide
-Wild Card
-Cause & Effect
-Emergence
-Home Coming
-Absolution
-Final Stand
-Purgatory
Fusion/Genesis Superstar of the Week!
Page 3 of 4 •

1, 2, 3, 4

During Ferocity, Cassie Maverick made her presence known in between the first and second match. As usual, most of the fans weren't happy about seeing the ballsy and very outspoken "cowbitch" as her arch-nemesis Fury often called her. Cassie got a mic and had a few words as she stood in the middles of the ring.

"Alright! I won't keep ya'all waitin' too long. I just gotta get a few words out and lay down some demands. I think I've proven to everybody that I am the best darn wrassler in all of Ferocity and nobody deserves a shot at the undisputed title more than me! I want the powers that be give me my shot or I'll run roughshed over everybody! I won't just beat these bitches, but I'll cripple them. I ain't playin around ya'hear! Gimme what I want! And if anybody back there has gotta problem wit me, I'll put 'em in their place in a New York minute I'll tell ya what!"

The fans boo and some even threw some garbage into the ring. Cassie kicked a soda cup back into the crowd and taunted the fans by doing a hulk hogan pose.

"Ya'hear that? Yep, the biggest collection of trailer park trash lettin' me know that they just adore me! Ha! You neckbeard losers are just adorable! Keep it up! This is just music to my ears! Come on! Nobody willin' take me on? Figures, guess I'll just come back there to pick a fight! I'm boozed up and ready to put somebody in the hospital tonight. Fuck all ya'all! It's time to cause a ruckus!"

Just as Cassie was about to leave the ring, something very unexpected happened and made her re-think her strategy in her quest to become Undisputed Champion.

(Open to Miz)
_________________
My Characters
Rage - Current CMV Global Champion
Cassie Maverick - 2x IC Champion, 2x Vixen's Champion
Mr. Showtime - Former Tag Team Champion
Bill Maverick
Gluttony
The Jezebels (Susanna and Valderiss)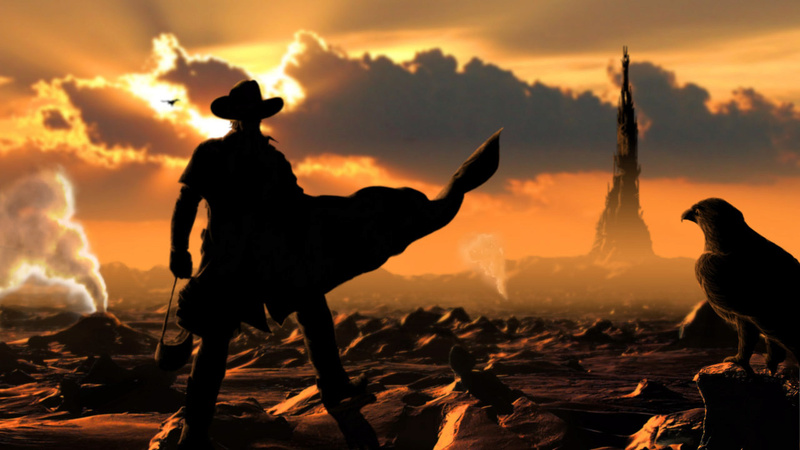 The crowd go from boos to cheers as the lights go out awaiting for the unknown. The lights are out for longer than usual which leads to sections of the crowd lighting up their phones. As more of the crowd follows the trend, two figures can be seen in the ring, one of them being Cassie Maverick and the other being...

Kristen Page : I'm Baaaaaaack

The lights come back on, crowd erupts into a roar of cheers as the former CMV Vixens Champion has made her return just weeks away from the biggest show in the industry, Implosion! Mic in hand, Kristen looks around at the arena appearing to be taking all the emotion in. Cassie tries to approach Kristen, but in an instance Kristen twists her head at her with a slight smile, causing Cassie to stop in her tracks. She then lifts the microphone to her mouth and beings to speak.

Kristen Page : ...The ultimate tragedy is not the oppression and cruelty by the bad people, but the silence over that, by the good people. I'm quite fond of that quote. Ferocity has become complacent with this lack of morality, the damned do as they please with a single thought of the consequences of their actions. They just take and claim and take and claim and take and claim, things, things they don't even deserve, things they are NOT haha, Not in line for.

Cassie hasn't moved one bit since Kristen started to speak. Kristen now moves forward getting closer to Cassie.

Kristen Page : You're probably wondering why I am back, why I am right here in this ring with you. I never received MY championship rematch. Shh Shhh Shhh haha Shhhh, I need you to know why I am here with you now first. It's not just because I want to beat you, It's not just because I hate rootin' tootin' Cowbitches, It is not just because you are taking claim to a place that is NOT yours. It's mainly because I enjoy hurting people that deserve it.
Kristen drops her microphone and begins moving even closer to Cassie Maverick
(open to RAGE)
_________________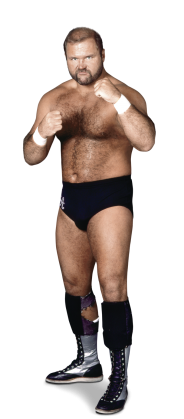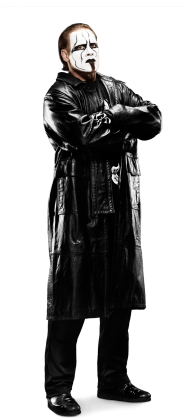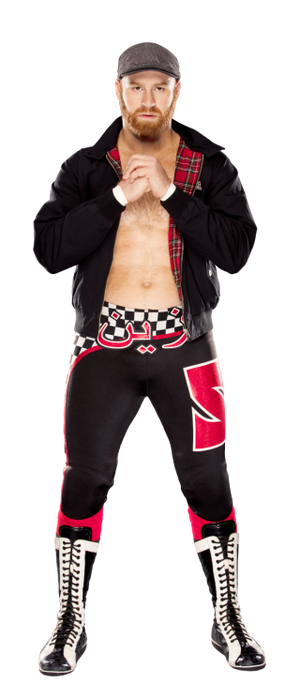 Main Event Star!





Posts

: 665


Join date

: 2015-03-10


Age

: 19


Location

: Australia


Humor

: Dark



Cassie Maverick held up her hands and trembled in...fear perhaps? But soon her body language showed something else. It became clear to everybody that the cowgirl was acting more like a fangirl in the presence of their favorite celebrity.

"Oh...my...god! It's you! I loved you in Suicide Squad! Harley Quinn is my favorite character! Oh wait, you're not Harley Quinn! You're just some biter that stole her look, which makes you a nobody really! Ya'know, I gotta admit you must have got a big pair of hangers coming out here and challengin' me! And I can't wait to make you pregnant with a pain baby at Implosion! Yer gonna be just another stepping stone on my path to the undisputed championship! Don't take the ass whoppin' yer gettin' in a few weeks personally hun! It's just business and wrasslin' is my business! Get ready Kristen, cause it ain't gonna be pretty!"

Cassie Maverick then rolls out of ring and puts some distance between herself and her new rival, knowing that Kristen had probably planned on beating her down. But why do that on free tv when all these moronic fans would pay to see it on PPV? Yes, Cassie had no interest in facing Page until Implosion and the Cassie's purse for this fight was likely to be her biggest payday of the year.

(Open to Villain if he wants to add anything.)
_________________
My Characters
Rage - Current CMV Global Champion
Cassie Maverick - 2x IC Champion, 2x Vixen's Champion
Mr. Showtime - Former Tag Team Champion
Bill Maverick
Gluttony
The Jezebels (Susanna and Valderiss)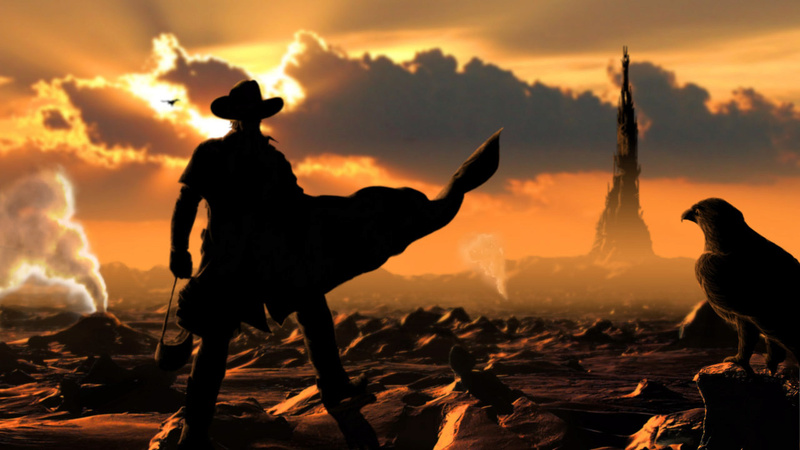 Kristen picks the microphone back up from the mat with a pissed look on her face. As Maverick walks up the ramp, Kristen begins to speak.

Kristen Page : That's real cute coming from the inbred hick with daddy issues. You can walk away now, you can take your time, but understand this... I am no fictional character, I am real life, and I am going to take you back down to rock bottom where you belong. Ya hear? hahaha. I suggest you do not take me lightly Cassie, because before you know it, your chance at the championship will be gone,
the little fame you have will be gone. You'll be watching me main eventing pay per views from whatever stable you were born in. Watch your back Maverick, we will meet again before Implosion, and I promise you. When that night comes, it will end differently than tonight.

Kristen smiles with cheers in the background as the camera fades to commercial.
_________________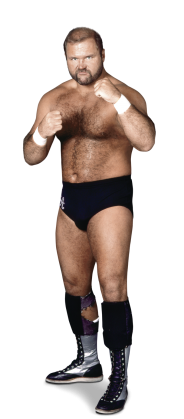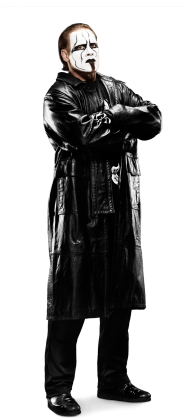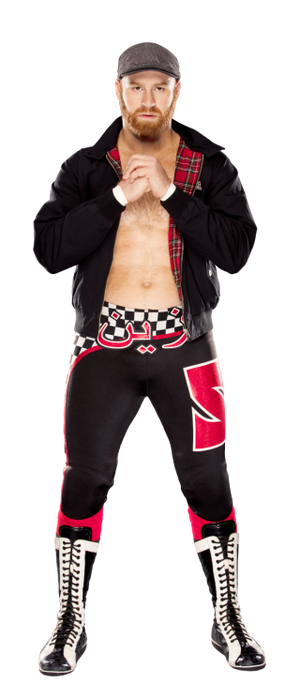 Main Event Star!





Posts

: 665


Join date

: 2015-03-10


Age

: 19


Location

: Australia


Humor

: Dark



After the main event on Ferocity...
Cassie Maverick stood over her fallen foe. She'd be much happier had she gotten in a cunt punt or even a cutter. But Kristen Page had those moves well scouted and Cassie knew that she was in for a helluva challenge at Implosion. The cowgirl was quick to leave the ring and grab a mic from ringside. She just loved to taunt and gloat a rival.
"Aww. Poor Kristen fall down and go boom. Bitch, I'm just getting started. I'll make an example outta you and send them all a message in the back that Cassie Maverick is on the rise! You best grow a beady pair of eyes in the back of yer head, cuz I'm not above back shotting cunts like you! Try me and I'll make sure that our match at Implosion will be your last match!"
Cassie then waited for Kristen to stir and shake the cobwebs from her skull after the vicious lariat that downed her. Smiling, the cowgirl tossed the mic into the ring. She knew that Kristen Page would want to have a few words with her and Cassie Maverick as all too happy to hear them. It was pretty clear to everybody, that the cowgirl didn't fear Page but kept her distance, knowing what her Implosion opponent was capable of.
(Open to
Decided Villain)
_________________
My Characters
Rage - Current CMV Global Champion
Cassie Maverick - 2x IC Champion, 2x Vixen's Champion
Mr. Showtime - Former Tag Team Champion
Bill Maverick
Gluttony
The Jezebels (Susanna and Valderiss)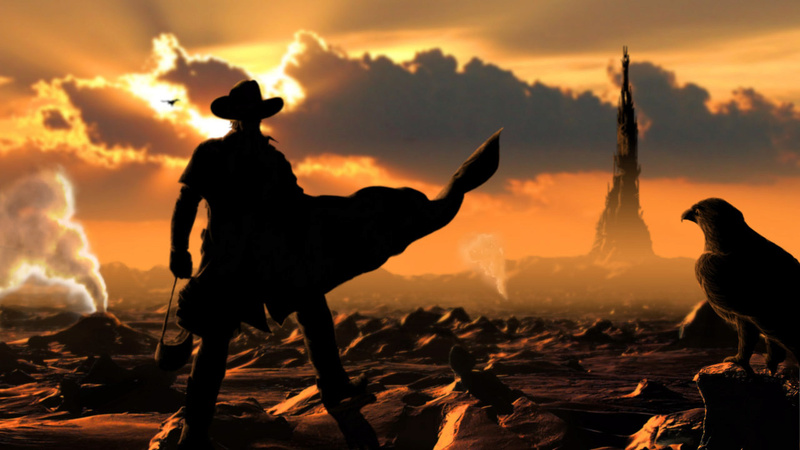 Kristen, still downed, crawls over to the mic laying in the ring. As Cassie can be heard laughing outside the ring, Kristen grabs the microphone and begins to speak, but still hasn't gotten up yet.

Kristen Page : Haaaa haha ha. That... That was pretty good Cassie, I didn't expect that. But I will NOT give you the satisfaction of a beating tonight, not verbal or physical.

Kristen slowly gets to her feet, holding her chest with her free hand.

Kristen Page : You can act all big and tough with all your swears every night but it will NOT get you anywhere. It won't stop me from getting rid of the scum that is you at Implosion. While I was gone I had to sit and watch the show while some bitch, away from the show where she was beloved for dressing like a cowboy most weeks and an escort for special events, began trying to climb to the top. This show is mine, and I am not just some pit stop in your way, I am the rapture. Come Implosion Miss Maverick, mother of 8, queen of the corner, I will put an end to your little rise... But as for right now...



The familiar transmission plays and Kristen is nowhere to be seen. The cowbitch begins to rage outside of the ring
(Open to Rage)
_________________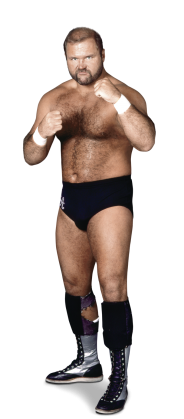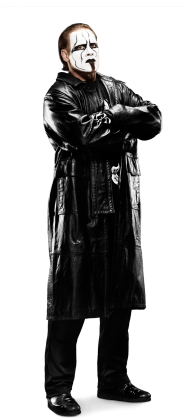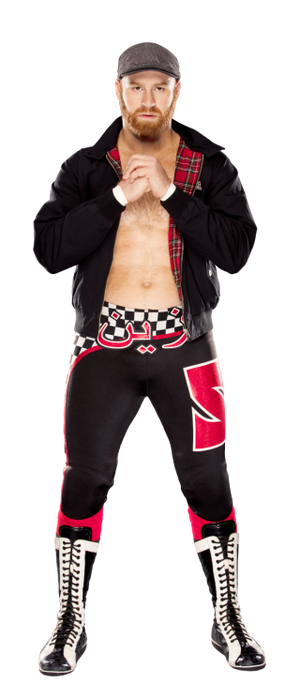 Main Event Star!





Posts

: 665


Join date

: 2015-03-10


Age

: 19


Location

: Australia


Humor

: Dark



Love this feud guys good job!
_________________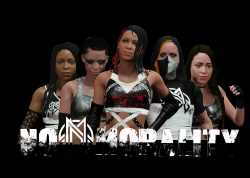 Admin





Posts

: 5722


Join date

: 2015-03-09


Age

: 20


Location

: MizTV


Humor

: Making Sons uncomfortable



Cassie Maverick had sometime to think about her rivalry with Kristen Page. The cowgirl thought she knew her foe but she found out that she knew very little of her abilities and powers. Her brother Bill Maverick had shown her some disturbing abilities in the past but she wasn't aware Kristen could vanish seemingly at will. How does one combat against such a fiend?

A camera man caught her backstage pacing back and forth, she was unsettled and uncertain for once in a long while. Cassie hadn't felt so insecure in well over a year since her evil brother had once haunted her steps. She kept looking over her shoulder and into dark corners everywhere. She suddenly lashed out at the camera man.

"Gotta warn ya, I'm fixin' for a fight! I hope that satanic suckybus shows herself here tonight! I reckon until that happens, I'm gonna show Leona that she should've stayed retired! I'm gonna twist her neck shut! See, I'm gonna send Kristen Page a very clear message! I'm not the bitch to mess with! At Implosion, Kristen will be beaten so severely that she won't be walkin' out under her own power after our tussle in that there ring! She'll be eating her breakfast through a tube! No amount of makeup is gonna cover up a red ruin of a face once I'm done with her! I ain't kiddin' neither! Now get that fuckin' camera outta my face! I wanna be left alone!!"

Cassie then screams and smashes the camera out of the man's hands, picks it up from the floor and tossed it against the wall, shattering the expensive piece of equipment all over the hallway. Not that Cassie Maverick gave a shit, she could easily pay for the damages, but she felt a helluva lot better. She stormed off and smiles thinking how nice it would feel to crush Kristen Page just like that poor camera at the biggest event of the year in CMV.

Yeah, that outta feel very very good.
_________________
My Characters
Rage - Current CMV Global Champion
Cassie Maverick - 2x IC Champion, 2x Vixen's Champion
Mr. Showtime - Former Tag Team Champion
Bill Maverick
Gluttony
The Jezebels (Susanna and Valderiss)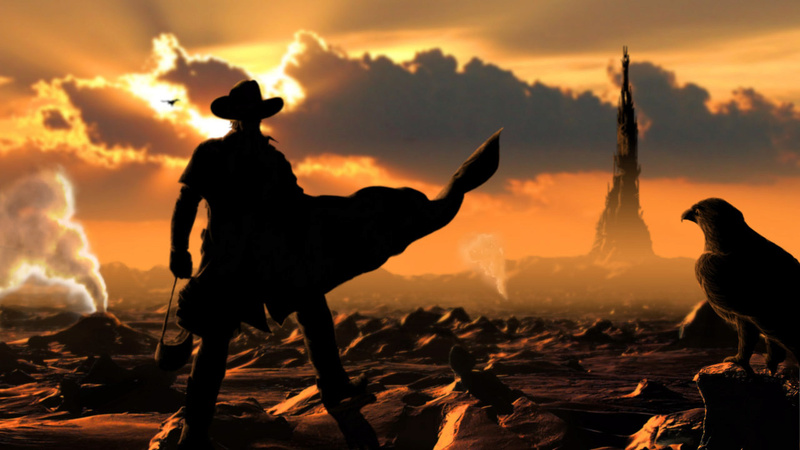 After her match on Ferocity, Cassie Maverick felt a renewed confidence in her ability to beat just about anybody. She'd seen what Kristen Page had done earlier with the hangman's noose. Now was the time to address that and offer some final words before their match. The cowgirl got a mic and lets loose her thoughts on her rival.

"You know, it's fitting Kristen Page had a noose in her little video earlier. Killing myself would be the last thing I'd do if I lost to you. Bitch please, you've beaten me before and I gave you a good ass whoopin' before that. I just keep gettin' better Kristen and at Implosion you'll find out just how great I am! Oh yeah, thanks for giving me name for a new finishing move that you'll likely be on the receiving end off. It's called the hangman's noose and can't wait to try to break you damn neck with it at Implosion! Happy trails cunt!"

Cassie Maverick then drops the mic on the mat and leave with a very smug smile on her face. She was looking forward to fighting Kristen Page. Win or loose, Cassie was determined to hurt her opponent and hurt her bad. Maybe then, she'd prove that she was indeed a top contender.
_________________
My Characters
Rage - Current CMV Global Champion
Cassie Maverick - 2x IC Champion, 2x Vixen's Champion
Mr. Showtime - Former Tag Team Champion
Bill Maverick
Gluttony
The Jezebels (Susanna and Valderiss)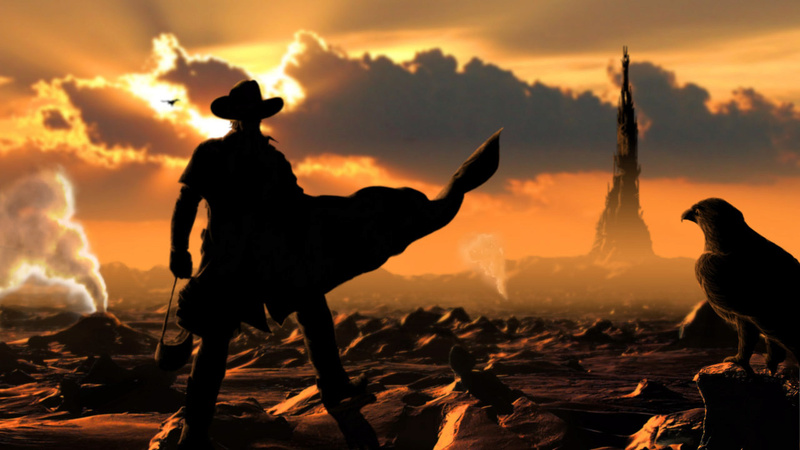 Page 3 of 4 •

1, 2, 3, 4

---
Permissions in this forum:
You
cannot
reply to topics in this forum