Fusion & Genesis PPV List!
-Battle Scars
-Anarchy Rulz
-Exodus
-CyberSlam
-Point Break
-Regicide
-Cause & Effect
-Home Coming
-Absolution
-Purgatory
Fusion/Genesis Superstar of the Week!
CMV Online Exclusive

Lisa Evans is seen cautiously walking over to sunshine who is sitting alone on some production boxes with his World Championship in his hands. As Lisa begins to speak Sunshine continues to just stare at the championship.

Lisa Evans : Sunshine, congratulations on your win against Luther Thunder tonight but what was your reasoning for attacking Leo Cruz tonight, why'd you do it?

Sunshine : It... hahaha... It's not abooout Leo Cruz. Cruz is just a puppet of the man that I'm interested in. The man that, that will paaaayy for his sins hahaha. He says people have come here to take other peoples spots. Some undeserving. When people come here from another place, people are willing and expecting to eat but none... NONE ARE WILLING TO HUNT. But when I see misfortune, I also see opportunity. When the powers that be are around you, you take them. You grab them. Hahaha, and you become the power. I AM THE WAY. HAhahahaaAHAaha

Sunshine stands up and puts the belt over his shoulder and slaps himself across the face, he then  stops laughing and stares into the eyes of Lisa. Lisa Evans backs up a little bit before asking another question.

Lisa Evans : Ahh, so why now. Why go after Cole Savage now, after all this time?

Sunshine : Because I have this. This championship is what everyone looks to, for motivation, for fame, for achievement. This championship is what Savage wants for his client... and I want to see them both bleed hahahaha. Without the shed of blood there is nooo forgiveness of sin. I am only helping Mr Savage. I am only helping them both. Hahahaaaaha

Sunshine turns and walks away from Lisa who is flabbergasted from the presence of the man with the broken smile as he continues to laugh as the camera fades to black.

_________________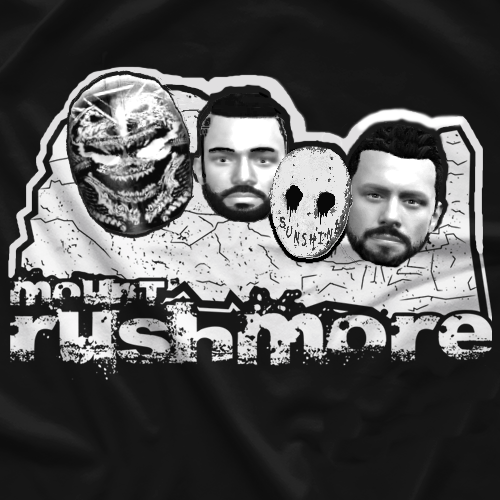 CMV UnMatched Card: Ep. 23 (#185)



Sunshine laughing after choke slamming a tired Leo Cruz proceeds to the outside to grab a microphone from the time keepers area. Sunshine, still laughing, rolls back into the ring and sits by the side of a downed Leo Cruz.

Sunshine: hahahaaahaha, oooh look at you. Laying here, lifeless. How will someone tell you how to live your life when your down and out huh? haha hey... hey... What would Savage say about this huh? Does he even care about you anymooorrre?

The crowd boo's as Sunshine continues to speak

Sunshine: Someone thought they could control me once, he used to run this dammmmn show... That was until I ended him haaahaha. Or... Oorrrrr, maybe he still doessss hahahaha.

Sunshine motions as if he is slitting his throat again paying some sort of tribute to Kane. Sunshine then gets up and stomps on Leo, keeping his foot on his chest as he continues to speak.

Sunshine: You are nothing and you will always be nothing. Whether you are along or not, it doesn't matter because you will never have the amount of success that your master truly wants you to have. I wear a mask with a big ol' smile on on but you are the reeeaal joke here, HAhaaahahaaha.



And just like that Sunshine is gone and Leo is left lying there as the show cuts to commercial.
_________________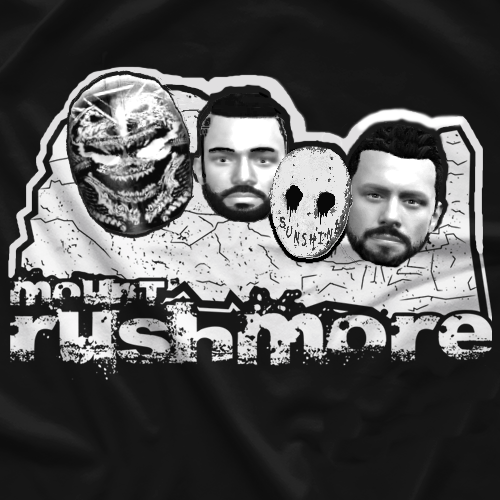 UnMatched Ep. 27 (#194)

Sunshine outside the ring waiting for Ringo to stop celebrating his count out victory signals the referee to grab his title and a microphone. As Ringo exits the ring sunshine steps in and watches as Ringo then makes his way up the ramp and into the back.

The crowd starts a "Sunshine Sucks" chant as he stands there in the middle of the ring, title on his shoulder and a microphone in his hand. Sunshine cracks his neck before he begins to speak.

Sunshine: I suck do I? I am YOUR WORLD CHAMPION. Yet no matter how much I have to dominate my opponent, I still suck... This company is just boring. Noooo matter how many times I win, doesn't matter how long a match takes, I'm usually never booorrred. This match, this main event that youuuuu haha, that you all paid for means nothing. Nothing for the past month has mattered and I... Am... Bored.

Sunshine throws his World Championship Title to the ground and continues to speak.

Sunshine: Hahaha I am the most dominant person on this roster, in this damn company. Why? hahaha why? Because everyone is dropping like flies. This loss tonight means absolutely nothing and I'm still on top of the mountain with this strap of leather that people say they sooooo hahaha, sooo desperately want but wont ever come close to getting.

Sunshine paces around the ring as the crowd boo's him.

Sunshine: Leo Cruz after having a mouth piece always say he is destined for greatness, that he should be champion, finally got a shot and failed. With that mouth piece nowhere by his side hahaha. Ringo Maxx, you won by count out tonight haha, gooooooood job but I ensure you that you'll never pin me. At showdown I'll be facing a man by the name of Voice Vindy.... A man no one cares for and no one knows hahaahaha. But then who's next after i beat the shiny blue spandex wearing poser? hahaha. No one, No one is on my level, No one can beat me properly, No one can take the Championship away from me... Because there is no one...

Sunshine picks up his Championship and puts it back over his shoulder.

Sunshine: This company is falling fast on both sides....And I can't wait to watch it burn to the ground...

Sunshine drops the microphone and leaves the ring, oddly without a transmission, Sunshine walks up the ramp and exits through the back
_________________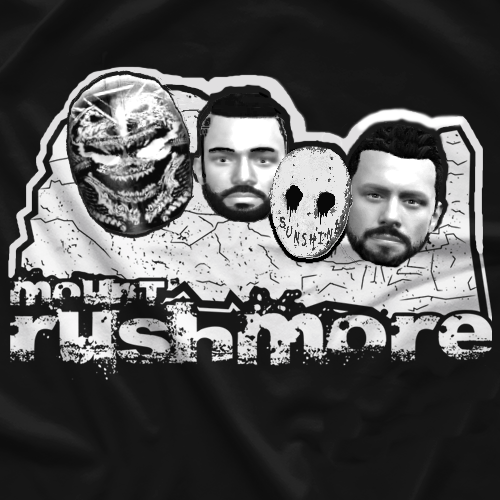 Similar topics
---
Permissions in this forum:
You
cannot
reply to topics in this forum