Fusion & Genesis PPV List!
-King of the Ring
-Exodus
-CyberSlam
-Tag Team Cup
-Validation
-Dark Carnival
-Point Break
-Regicide
-Wild Card
-Absolution
-Emergence
-Home Coming
-Cause & Effect
-Final Resolution
-Purgatory
-Ascendance
Fusion/Genesis Superstar of the Week!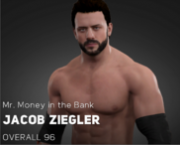 Page 13 of 15 •

1 ... 8 ... 12, 13, 14, 15

What do you make of Chris Andrews' current predicament?
I'm not talking about when you first left Krzy, I mean at the start of this season. You had caws on my brand last season and were proming actively but then you just randomly dropped me without explanation. But I didn't beg you to come back or constantly badger Cop as he's done to me as to why you took off.

I don't see blocking as childish, it's there for a reason, because someone doesn't want to hear you/deal with you. For whatever reason you pissed Tim and Batman off and they don't want anything to do with you anymore, you say you don't care so act like it.

I feel like the only person who had "cause" to leave my side of CMV was Gent, and even that was a huge over-action on his part. Aaron? What'd I do to him? Sons? I used Norrie once but we got over that. Again, it's their choice they don't NEED to explain anything to me. It's just the facts.
Feel like Aaron literally said he doesn't have time or something to promo on both shows and so you said bah, no point bringing Novak back. IDK why you're not downloading rose this year when he uploaded her and everything.
Admin





Posts

: 5937


Join date

: 2015-03-09


Age

: 20


Location

: MizTV


Humor

: Making Sons uncomfortable



Because he's not messaged me about it and I ain't using an inactive caw.
If I sent a message to botch right now asking him what transpired on the last episode you think he'd know? Pls Mike Miles is inactive.

But it's not about them leaving my show, cool whatever, it's blocking and making it literally harder for everyone overlapping voices in parties is one example. Gumble said it perfectly when I was trying to play Overwatch with him the other day "It's like picking between the capulets and montagues" IT'S SUPPOSED TO BE A COMMUNITY so why doesn't everyone stop being a god damn child and act their age. People shouldn't feel like that if they're in the party with someone they can't talk to someone else.

It just makes it harder for everyone else and escalates things. They could've just said, hey, not watching. Cool. But blocking is just annoying.
Admin





Posts

: 5937


Join date

: 2015-03-09


Age

: 20


Location

: MizTV


Humor

: Making Sons uncomfortable



> Botch was literally on the site today

I can't even remember the last time we were all in a party together so I feel like is that really such an issue? If Tim and Batman unblocked you right now and we all got in a party together do you not think you'd all start making snarky remarks? EVEN with Gent having me blocked every time we're a party together he's constantly shit-talking me, lol.
I literally haven't said anything negative to tim or about tim other than after he blocked me and even then all I have done is call him a baby and an asshole I HAVE NO ISSUE WITH EITHER OF THEM I just think they're being babies.
Admin





Posts

: 5937


Join date

: 2015-03-09


Age

: 20


Location

: MizTV


Humor

: Making Sons uncomfortable



exchange of words wrote:If you all would act like adults and discuss/argue things in private without resorting to blocking or ignoring people at the first instant things get heavy--or at the very least, without name-dropping half the site in the process to prove some kind of point--then this thread wouldn't have turned out the way it did. See, now I gotta respond because dashing brought me up outta the blue when I left Fusion because he pooped all over my homie Cyborg, so I dunno why he would piss and moan about it when the reasoning was clear. It's a pride thing with me, and I wish Alveuss the best.
Bless
_________________
GT: Alveuss
(I may or may not add you back)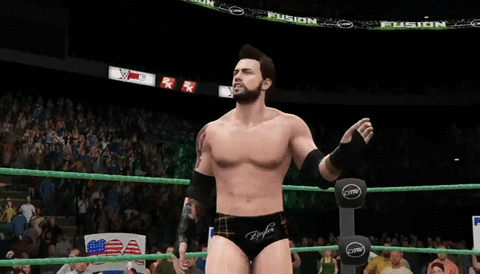 Jacob Ziegler
- 2x Anarchy Champion, 1x Mr Money in the Bank, 1x BFF of Shane Scott, 2017 Newcomer of the Year
Rubik
- 1x Light Heavyweight Champion
Main Event Star!





Posts

: 1006


Join date

: 2015-11-29


Age

: 21


Location

: Glasgow, Scotland


Humor

: Dashing's droopy eye



_________________
1x CMV Anarchy champion
1x CMV Tag Team champion
Bludgeon
1x Mr. Money in The Bank, 2x World Heavyweight Champion, 1x United States champion, Glammy award for Feud of the Year, Glammy Award for Heel of the Year
Xander Slate
Lol
Soooooooo..... Sane v Andrews... Where is the poll?
_________________

Accomplishment:
Crowe - Anarchy Championship 
Tyler Endicot - Rising Star Championship
Joe Dirte - NGW Tag Team Championship (The Kingdom)
Maximum Rider - NGW Tag Team Championship (The Kingdom) 
George King - NGW Championship - Final
                         NGW Tag Team Championship (The Kingdom)        
                         European Championship 
Tyson Cage - Fusion Tag Team Championship (The Bickering Duo)
Angelina Hawkins - Women's Intercontinental Championship
Main Event Star!





Posts

: 1115


Join date

: 2016-01-22


Age

: 19


Location

: Ohio



Page 13 of 15 •

1 ... 8 ... 12, 13, 14, 15

---
Permissions in this forum:
You
cannot
reply to topics in this forum