Fusion & Genesis PPV List!
-Battle Scars
-Anarchy Rulz
-Exodus
-CyberSlam
-Validation
-Point Break
-Regicide
-Cause & Effect
Fusion/Genesis Superstar of the Week!
Do you think that Ryan Kent and Randy Borton will come out of CyberSlam still champions?
Thursday night Genesis: Episode 62!
LIVE from TD Garden in Boston, Massachusetts!!!
----- ----- ----- ----- -----
Just three nights away from Johnny Sampson and Dave Turner relinquishing their powers to the CMV universe at the second annual CyberSlam, we'll be kicking off this go home edition of Thursday night Genesis with the in-ring debut of RISE member, Nikola Ivanovic. With Sean Silva sure to not be far behind, he'll tangle with another newcomer in Bryce Hurt, who's been struggling to get a victory since debuting two weeks ago. Could tonight be his night; or will Nikola follow in his stablemates footsteps and trample his opposition?
Coming off of their victory over King and Company last week, Father Victor and Marcantel, The New Faces of Fear, will go head to head with Extreme Conditions tonight, who were not as lucky in their meeting with KaC a few weeks back. This is a chance for Eric Thunder and Matt Jefferson to rebound and secure themselves their first victory of the season, but it'll surely be no easy task as they'll be outweighed and dwarfed by the former CMV Anarchy champion and his new Shepard.
Elijah Stewart returns to Genesis here tonight after a short hiatus, and will be immediately thrown into the fold, battling close friend, Kenji Murakami, in what promises to be a sleeper! Following his instant classic and victory over Andrew Briggs last week, The Japanese Buzzsaw knows that a win here over a former Tag Team champion and CMV long-stay could be just what he needs to secure himself another crack at the CMV International championship, but The Good Vibes Kid has proven in the past that keeping him down is no easy task.
After decimating all those put in his path on the Live Events, The Big Russian, Dimitri Nurmogomedov, will make his main show debut here tonight, being pitted against the leader and sole member of Pizza Club, Dan Stone. The only thing that these two men share in common is that they've both beaten fellow Genesis superstar, Antonio Silva, since this new season kicked off. But you can bet that they won't be having a friendly chat about that here in this one, as only one of them can rise up the rankings while the other falls deeper into obscurity.
We've got six-man tag team action coming our way tonight, as a sneak preview of what's to come this Sunday at CyberSlam plays out between the team of momentary allies, Jon Reed and Bill Maverick, joined by former CMV Light Heavyweight champion, Andrew Briggs, collides with the pairing of The Greyhounds, Isiah Key and Shiloh Gray, and the Australian Daredevil, Jeremy Blake!
New-blood, Killjoy, has painted himself to be a very formidable foe since arriving here on Genesis at the start of the new era, currently undefeated, he faces his biggest challenge yet in the form of CMV veteran, Zack Cage, who last week said was he tired of being held back by the powers that be, and that it's now his time to shine. Will this new persona carry him to victory tonight and perhaps to his first taste of championship gold down the line; or will the Crazed Clown have something to say about that?
As Tim LaFave is still out of action for the time being, nursing the minor concussion that Furious Frank gave to him at the top of the season, tonight's main event will sure be one for the ages, as the CMV Light Heavyweight champion, Ryan Kent, will be forced to team with The Mohawked Man himself, to tangle with The Work Ethic Titan, Bob Luger, and the CMV International champion, Randy Borton. Both Kent and The Moo Moo Man are unaware of who they'll be defending their respective titles against this Sunday, while Frank and Luger know for a fact that it'll be one of them challenging ole Timmy Boy for the CMV Alpha World championship. Which team will mop up that last juicy bit of momentum before facing the unknown at CyberSlam? Find out in what is sure to be a chaotic tag team encounter!

Oh, shit, a dank asf Live Event!

-Justin Moore vs. Antonio Silva
-Kobayashi vs. Salvi
-King & Company vs. Heaven or Hell
_________________
1x CMV Anarchy champion
Bludgeon
1x Mr. Money in The Bank, 2x World Heavyweight Champion, Glammy Award for Heel of the Year
Xander Slate
leave the booking to the master of booking, Dashing
_________________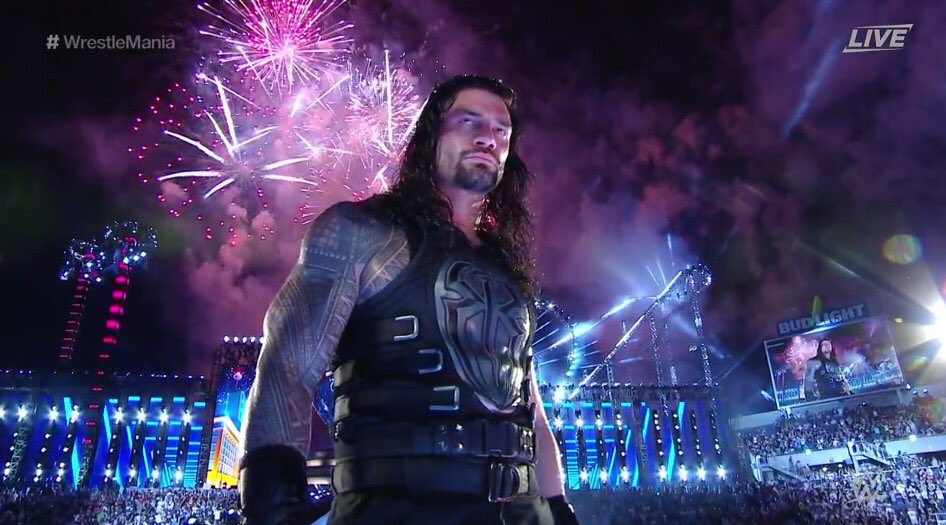 Main Event Star!





Posts

: 2344


Join date

: 2015-05-13


Age

: 18


Location

: Ontario, Canada


Humor

: Dashing's jokes



kent and borto need to reply to the promo.
_________________
Main Event Star!





Posts

: 2418


Join date

: 2015-09-19


Age

: 21



Live 2morrow folks prob a bit earlier than usual, will let ya know
_________________
1x CMV Anarchy champion
Bludgeon
1x Mr. Money in The Bank, 2x World Heavyweight Champion, Glammy Award for Heel of the Year
Xander Slate
Fez wrote:kent and borto need to reply to the promo.
Soz, im literally doing mine right now
_________________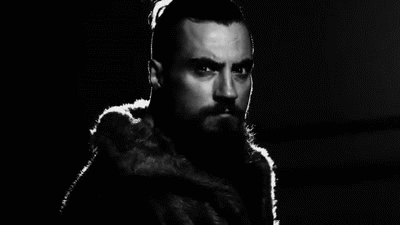 Ryan Kent
1x NXT champion
Former money in the bank holder!
1x Undisputed champion
1X NXT tag champs
1X CMV Tag Champs
1x Hardcore Champion
1x International champion
1x Light Heavyweight champion
CMV second ever grand slam champion!
Samantha Steel
2x Womens IC Champion
Main Event Star!





Posts

: 525


Join date

: 2015-03-28


Age

: 96


Location

: United Kingdom



Will be live a bit later than usual actually, prob 7-7:30
---
Permissions in this forum:
You
cannot
reply to topics in this forum