Fusion & Genesis PPV List!
-Battle Scars
-Anarchy Rulz
-Exodus
-CyberSlam
-Validation
-Point Break
-Regicide
-Home Coming
-Absolution
-Purgatory
Fusion/Genesis Superstar of the Week!
Page 1 of 2 • 1, 2

Who has had the more successful first month of the new season?
Thunder in Tokyo Card so Far
Sunshine Vs Leo Cruz
Zack Starr Vs Voice Vindy
DSD Vs Cyborg
Luther Thunder Vs Solomon Glock
Jade Dynamite Vs Pandora
The Wanderers Vs The Cowboys from Hell
Aaron Waite Vs ???
Cassie Maverick Vs Ashley Kelly
Casey Wilson Vs Aura
"1 Shot" Leona Vs Rachel Grant
Match Card
Kicking off the show tonight we see top contender, Rachel Grant in action for what will be the last time before her upcoming Number One Contenders match with "1 Shot" Leona at Thunder in Tokyo in just under a weeks time, With Leona undoubtedly getting one last chance to pick up some momentum later on this week on Intensity Grant will need to ensure she can do the same tonight.
The Cowboys From Hell have been going back and forth with The Wanderers this month with each team trading wins with eachother. It's looking like their blow off match will come at Thunder in Tokyo, but tonight one half of The Cowboys From Hell, takes on one half of The Wanderers in Gavin Extreme.
Number One Contenders Match
With The Gladiators set to make their second Title Defense in 6 days at Thunder in Tokyo, they'll be needing an opponent, and tonight we'll find out just who'll that'll be as The New Orient Express take on InFamous. The New Orient Express have been the quickest of the new teams to hit the ground running picking up some wins in both Tag Team and Singles action, however InFamous secured a victory over the Tag Team Champions last week to put them in this position.
Cassie Maverick made a fatal mistake in underestimating her opponent when she lost the CMV Womens Intercontinental Championship to Ashley Kelly a few short weeks ago and so to ensure that doesn't happen again at Thunder in Tokyo, tonight she takes on Ericka Matthews, another Vixen who some would underestimate as she looks to not only pick up some valuable mindset but come up with a gameplan before her Title rematch in 6 days time.
It seems as if Sunshine is toying with Cole Savage, giving Leo Cruz a shot at the CMV World Championship with intentions to snatch it away from him an crush his dreams at Thunder in Tokyo, however everybodies favorite Mexican is always within reach of an upset, and with some last minute momentum against one half of the CMV Tag Team Champions in Kid Campbell could put him in a good place to upset Sunshine in 6 days time.
In Tonights Co-Main Event, and the last one before Thunder in Tokyo, the CMV Womens Intercontinetal Champion Ashley Kelly takes on arguably her toughest test to date, the 2018 CMV Queen of the ring winner, Casey WIlson who's entire CMV career has been nothing but a walk in the park, picking up only a handful of losses on Fusion/Genesis and remaining unbeaten this season, Casey Wilson will be looking to get an important win over the Champion tonight, she's already stated her intent for the belt, but first she'll have to get past Aura at Thunder in Tokyo who she'll need to watch out for tonight.
In tonights Main Event we see two of the major rivalries collide as Nick Starr teams up with Thomas Sullivan to take on Ringo Maxx and Marko Punish in  some tag team action before they collide in singles action at Thunder in Tokyo in 6 days time. It's very likely that one of these four men will be challenging for the belt after Showdown and so a win here, and then again at Thunder in Tokyo is an absolute must for everyone involved here.
House Show
Michael Pratt Vs Jason Reed
Bettey Meyers Vs Akiko Tanashi
Howard Phillips Vs Walter Goldman
_________________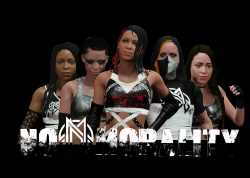 Aarons views on the Indys:
_________________
_________________
_________________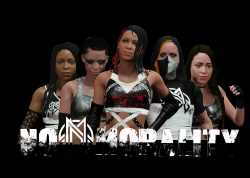 Aarons views on the Indys:
Nah wait, probably 9pm GMT
_________________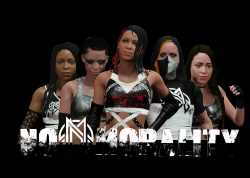 Aarons views on the Indys:
F 9pm, will be live within 30 minutes most likely.
_________________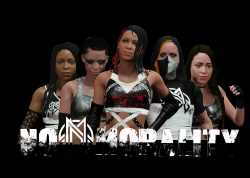 Aarons views on the Indys:
_________________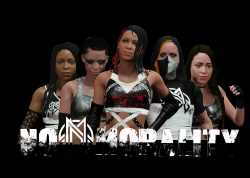 Aarons views on the Indys:
_________________
Page 1 of 2 • 1, 2

---
Permissions in this forum:
You
cannot
reply to topics in this forum