Fusion & Genesis PPV List!
-Battle Scars
-Anarchy Rulz
-Exodus
-CyberSlam
-Validation
-Point Break
-Regicide
-Home Coming
-Absolution
-Purgatory
Fusion/Genesis Superstar of the Week!
Page 8 of 9 •

1, 2, 3, 4, 5, 6, 7, 8, 9

Which championship match are you most excited for at CyberSlam?
wow another 5 minute squash match....  That's the main event you do... Thank fuck we don't pay for this PPV   Ok here comes the tears..

taken shits longer than that,.,..... tmi ..... sorry
_________________
1x CMV Television Champion - Top's Newsome
1x CMV Vixens Champion - Kitty Quinn-Belle
1x CMV International Champion - Chris Andrews
2x CMV Anarchy Champion - Chris Andrews
1x CMV Womans Intercontinental Champion - Dawn Bryan
1x CMV Tag Team Champion - Kid Campbell (Gladiators w/ Rashad Rockwell)
1x CMV Light Heavyweight Champion - El Jefe
ok tried again , think i fixed audio syncing


_________________
1x CMV Television Champion - Top's Newsome
1x CMV Vixens Champion - Kitty Quinn-Belle
1x CMV International Champion - Chris Andrews
2x CMV Anarchy Champion - Chris Andrews
1x CMV Womans Intercontinental Champion - Dawn Bryan
1x CMV Tag Team Champion - Kid Campbell (Gladiators w/ Rashad Rockwell)
1x CMV Light Heavyweight Champion - El Jefe
Love how you keep ignoring my PM's </3
It's like you and dashing have switched roles, he always answers me, but you don't</3
_________________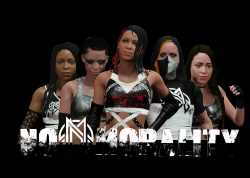 Aarons views on the Indys:
Admin





Posts

: 4601


Join date

: 2015-03-09


Age

: 20


Location

: MizTV



plz chill, only just got home 30 mins or so ago, just had something to eat.... Not even had time to wipe my ass and your </3   at me lol...... i did wipe though. Let me see ya PM
_________________
1x CMV Television Champion - Top's Newsome
1x CMV Vixens Champion - Kitty Quinn-Belle
1x CMV International Champion - Chris Andrews
2x CMV Anarchy Champion - Chris Andrews
1x CMV Womans Intercontinental Champion - Dawn Bryan
1x CMV Tag Team Champion - Kid Campbell (Gladiators w/ Rashad Rockwell)
1x CMV Light Heavyweight Champion - El Jefe
But it said you had already read it</3
Bless tho
_________________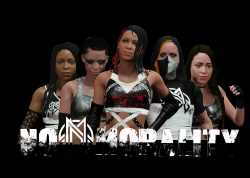 Aarons views on the Indys:
Admin





Posts

: 4601


Join date

: 2015-03-09


Age

: 20


Location

: MizTV



Miztacular wrote:But it said you had already read it</3
Bless tho
yea i opened it, but went down stairs to get food, then came back up to read it....didn't know i had to reply asap, sheesh
_________________
1x CMV Television Champion - Top's Newsome
1x CMV Vixens Champion - Kitty Quinn-Belle
1x CMV International Champion - Chris Andrews
2x CMV Anarchy Champion - Chris Andrews
1x CMV Womans Intercontinental Champion - Dawn Bryan
1x CMV Tag Team Champion - Kid Campbell (Gladiators w/ Rashad Rockwell)
1x CMV Light Heavyweight Champion - El Jefe
Page 8 of 9 •

1, 2, 3, 4, 5, 6, 7, 8, 9

---
Permissions in this forum:
You
cannot
reply to topics in this forum