Fusion & Genesis PPV List!
-Battle Scars
-Anarchy Rulz
-Exodus
-CyberSlam
-Validation
-Point Break
-Cause & Effect
-Home Coming
-Absolution
-Purgatory
Fusion/Genesis Superstar of the Week!
Page 6 of 8 •

1, 2, 3, 4, 5, 6, 7, 8

Of all the current Champs, who's reign will last the longest?
Cop logic, give wold title to someone whos been on roster 2 mins..... Bet Hugo is laughing at that 1
_________________
1x CMV Television Champion - Top's Newsome
1x CMV Vixens Champion - Kitty Quinn-Belle
1x CMV International Champion - Chris Andrews
2x CMV Anarchy Champion - Chris Andrews
1x CMV Womans Intercontinental Champion - Dawn Bryan
1x CMV Tag Team Champion - Kid Campbell (Gladiators w/ Rashad Rockwell)
1x CMV Light Heavyweight Champion - El Jefe
Main Event Star!





Posts

: 2181


Join date

: 2015-12-11


Location

: Leeds, England



I mean I don't have anything against Tim, his caw was in the contenders match before he blocked me, I'm not going to nerf him out of spite.
_________________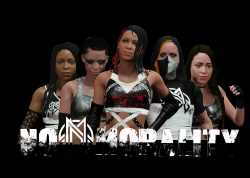 Aarons views on the Indys:
Seeing as it's the norm now, here's the unmatched card, will be streamed tomorrow.

Dean Daniels Vs Walter Goldman
Booker Phillips Vs Michael Pratt
Rachel Grant Vs Cassie Maverick
Luther Thunder Vs Marko Punish
Leo Cruz Vs James Kelly
Solomon GLOCK Vs Thomas Sullivan
Dawn Bryan/Sophia Gibson Vs Jade Dynamite/Samantha Steel

House Show:
Howard Phillips Vs Edward Jackel
The Gladiators Vs The Wanderers
Ashley Kelly Vs Ericka Matthews

BORTONS picks:
Luther Thunder Vs Marko Punish
Howard Phillips Vs Edward Jackel

I'll post the intensity card in a thread when I wake up after I sleep when I get home.
_________________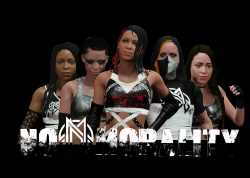 Aarons views on the Indys:
_________________
Main Event Star!





Posts

: 1621


Join date

: 2015-03-09



Angel can never be RIP, he's the G.O.A.T
_________________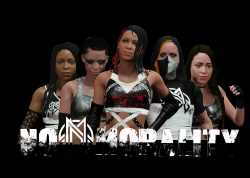 Aarons views on the Indys:
have you done unmatched yet
_________________
Main Event Star!





Posts

: 542


Join date

: 2016-06-10


Age

: 13


Location

: Cordele, Georgia



_________________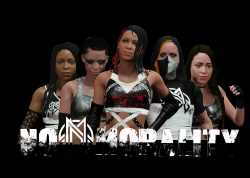 Aarons views on the Indys:
Miztacular wrote:Live in 90
DON'T GO TO SLEEP
_________________
Main Event Star!





Posts

: 542


Join date

: 2016-06-10


Age

: 13


Location

: Cordele, Georgia



tomcat wrote:

Miztacular wrote:Live in 90

DON'T GO TO SLEEP
Stop watching Nightmare on Elm Street, Freddy aint real.... Tom
_________________
1x CMV Television Champion - Top's Newsome
1x CMV Vixens Champion - Kitty Quinn-Belle
1x CMV International Champion - Chris Andrews
2x CMV Anarchy Champion - Chris Andrews
1x CMV Womans Intercontinental Champion - Dawn Bryan
1x CMV Tag Team Champion - Kid Campbell (Gladiators w/ Rashad Rockwell)
1x CMV Light Heavyweight Champion - El Jefe
Main Event Star!





Posts

: 2181


Join date

: 2015-12-11


Location

: Leeds, England



Page 6 of 8 •

1, 2, 3, 4, 5, 6, 7, 8

---
Permissions in this forum:
You
cannot
reply to topics in this forum