Fusion & Genesis PPV List!
-Battle Scars
-Anarchy Rulz
-Exodus
-CyberSlam
-Validation
-Point Break
-Cause & Effect
-Home Coming
-Absolution
-Purgatory
Fusion/Genesis Superstar of the Week!
Page 2 of 8 •

1, 2, 3, 4, 5, 6, 7, 8

Of all the current Champs, who's reign will last the longest?
Miztacular wrote:>When Tops is unbeaten in singles action BITCHASS
And look at his history before that.... need i say more?
_________________
1x CMV Television Champion - Top's Newsome
1x CMV Vixens Champion - Kitty Quinn-Belle
1x CMV International Champion - Chris Andrews
2x CMV Anarchy Champion - Chris Andrews
1x CMV Womans Intercontinental Champion - Dawn Bryan
1x CMV Tag Team Champion - Kid Campbell (Gladiators w/ Rashad Rockwell)
1x CMV Light Heavyweight Champion - El Jefe
Main Event Star!





Posts

: 2175


Join date

: 2015-12-11


Location

: Leeds, England



Predictions:
Murasaki Ryuu
Tops
Cowboys From Hell
Solomon Glock
Marko Punish
Ringo Maxx
Sophia Gibson
Leona
The Gladiators
Aura
Eric Matthews
Cassie Maverick
Sunshine
Jade Dynamite
Cyborg
Zack Starr

Tiebreaker: European Championship match, 6 minutes and 19 seconds

_________________
Main Event Star!





Posts

: 2122


Join date

: 2015-05-13


Age

: 17


Location

: Ontario, Canada



ryuu
tops
cowboysfromhell
thunder
punish
starr
caldwell
"1 shot "
the gladiators
aura
aaron
cassie
sunshine
pandora
cyborg
voice
tie breaker women intercontinental championship match 5 minus
_________________
Main Event Star!





Posts

: 539


Join date

: 2016-06-10


Age

: 13


Location

: Cordele, Georgia



Murasaki Ryuu
Tops Newsome
The Wanderers
Solomon Glock
Thomas Sullivan
Nick Starr (Ragnar Lothbrok)
Sophia Caldwell
Leona
The Gladiators
Casey Wilson
Aaron Waite
Cassie Maverick
Sunshine
Pandora
Cyborg
Zack Starr
_________________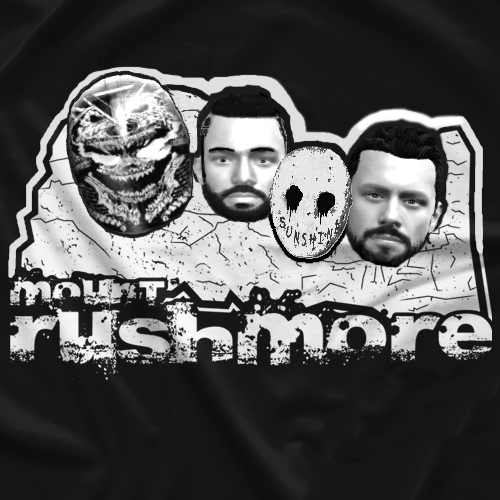 Main Event Star!





Posts

: 509


Join date

: 2015-03-10


Age

: 18


Location

: Australia



My PreDICKtions

Akiko
Tops
The Wanderers
Luther
Marko
Ringo
Gibson
Leona
New Orient Express
Casey
Mathews
Cassie Maverick
Sunshine
Dynamite
Cyborg
Zack Starr

Tiebreak - European Title Match ends in 7 minutes
_________________
My Characters
Cassie Maverick - 2x IC Champion, 2x Vixen's Champion
Mr. Showtime - 1X Tag Team Champion
Bill Maverick
Rage
Gluttony
The Jezebels (Susanna and Valderiss)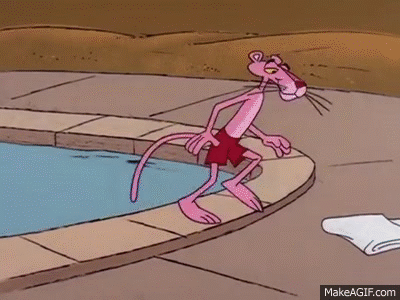 Main Event Star!





Posts

: 689


Join date

: 2015-09-13



Akiko
Tops
The Cowboys
Luther Thunder
Marko Punish
Ringo Maxx
Cadwell
1 shot
The Gladiators
Casey Willson
Aaron Waite
Cassey Maverick
Sunshine
Pandora
Cyborg
Voice Vindy

Tag Title - 7:59
_________________
My Caws::


Jon Reed - Genesis
Crowe - Fusion
Mason Miller - Intensity
Phillip Melick - Unmatched
Angelina Hawkins - Ferocity
Christine Lashley - Ferocity
Lance Griffen - Genesis
Tyson Cage - Fusion (Reality Wrasslin)
Jacob Hardway - Intensity

Midcard Playboy





Posts

: 372


Join date

: 2016-01-22


Age

: 19


Location

: Ohio



Akiko Tanashi
Tops Newsome
The Wanderers
Solomon Glock
Marko Punish
Ringo Maxx
Sophia Gibson
"1 Shot" Leona
The Gladiators
Casey Wilson
Aaron Waite
Cassie Maverick
Sunshine
Jade Dynamite
Cyborg
Zack Starr

Tiebreaker
World Heavyweight Championship 8:44
Last edited by ChildishGent on Tue Nov 15, 2016 1:02 pm; edited 1 time in total
_________________
F*CK BOLSTAD
F*CK Wrestling Originals
Main Event Star!





Posts

: 628


Join date

: 2015-07-19


Age

: 19


Location

: Hopewell, Virginia



Akiko Tanashi
Tops Newsome
The Wanderers
Luther Thunder
Thomas Sullivan
Ringo Maxx
Sophia Caldwell
1 Shot Leona
The New Orient Express
Casey Wilson
Eric Matthews
Cowbitch
Sunny
Pandora
DSD
Zack Starr

Tie Breaker- World Championship 9:35

_________________
FURY-  2x CMV Vixens Champion, CMV Womens IC Champion.
Grid & Animal BLACK STRIKE RENEGADES- Tornado Tag Champions

My CAW's:
Fury
Gavin 'Extreme' Wheeler
Takeshi Matsumoto- New Orient Express -Tag Team Champion
Walter Goldman Midcard Playboy





Posts

: 296


Join date

: 2015-12-12


Age

: 23



Akiko Tanashi

Tops Newsome

The Wanderers

Luther

Sully

Nick Starr

Caldwell

Rachel Grant

The Gladiators

Casey Wilson

Aaron Waite

Casey Maverick

Sunshine

Jade Dynamite

DSD

Zack Starr

Tiebreaker: Tag Title Match 12mins
_________________
Main Event Star!





Posts

: 584


Join date

: 2015-03-09


Age

: 25


Location

: Scotland



Page 2 of 8 •

1, 2, 3, 4, 5, 6, 7, 8

---
Permissions in this forum:
You
cannot
reply to topics in this forum