Fusion & Genesis PPV List!
-Battle Scars
-Anarchy Rulz
-Exodus
-CyberSlam
-Validation
-Point Break
-Regicide
-Cause & Effect
Fusion/Genesis Superstar of the Week!
Page 1 of 5 • 1, 2, 3, 4, 5

Do you think that The Empire of Pain will be able to hold onto their World Tag Team titles much longer given the current state that they're in?
Thursday night Genesis: Episode 62!

LIVE from Fight Sports Miami in Miami, Florida!!!
Tag Team Cup card thus far! (Subject to change.)
-Tag Team Cup! Featuring: Desolation, Jimmaurie Williams & Jaquan Shay, RISE, New Faces of Fear, Parker & Chris Andrews & The New Gods
-Megan Cooper (c) vs. Jade Divine for the CMV Vixens championship!
-Jay Davis vs. Oliver Smith inside of a Steel Cage!
-Jon Reed vs. Shiloh Gray!
-Nikola Ivanovic (c) vs. ??? for the CMV Light Heavyweight championship!
-Andrew Briggs vs. Randy Borton (c) for the CMV International championship!
Validation card thus far! (Subject to change.)
-Team Fusion (Desolation, Schmidty, Bannon, Sam Valentine, ???, ???) vs. Team Genesis (Furious Frank, Bob Luger, Ryan Kent, ???, ???, ???, ???)
----- ----- ------ ----- -----
In CMV's final show in the States this week before heading overseas to Tokyo, Japan for the second annual Tag Team Cup, this go-home show will kickoff with an encounter between bitter rivals turned allies- turned bitter rivals once more. After Bill Maverick's interference in Jon Reed's bout last week against Ryan Kent which ended in a disqualification, The Fallen Angel will now look to use the man once known as FEAR for nothing more than some extra momentum on the road to fight foe, Shiloh Gray, this Sunday!
With one-half of the CMV World Tag Team champions still being out of action in Bison, his partner in destruction, Duo Maxwell, has decided to still undertake this CyberSlam rematch on his own, battling the vicious Sebastian Vachon and Murdoc of RISE. The God of Death knows full well that this Sunday he may have to defend those titles if a Genesis team is to be victorious in the Cup, maybe even against RISE once more, but if The Barbarian still isn't cleared to compete, it could very well lead to the downfall of The Empire of Pain . . .
SPEAKING of the second annual Tag Team Cup, there are still two spots to be filled on the Genesis side of things, and up next we'll see which duo can capture themselves one of those prestigious spots, as the slaphappy jesters of King and Company take on the newly formed pairing of Kenji Murakami and Kevin Lee, Power & Glory!
Nikola Ivanovic is set to make his first defense of the CMV Light Heavyweight championship this Sunday LIVE in Tokyo, Japan, the question is; against whom? We'll find out in this one, when the Crazed Clown, Killjoy, tangles with the Good Vibes Kid, Elijah Stewart, in a number one contenders match! Though one has to wonder what kind of condition Killjoy will be in after being slammed head first into concrete last week by Salvi- and if his masked foe may make an appearance once again here tonight?
The final spot in the Tag Team Cup is set to be filled up next, in what is sure to be a fast-paced, high-flying encounter, between Extreme Conditions and the alliance of Zack Cage and Jeremy Blake!
Designated as the co-captain for team Genesis in three weeks time at Validation, general manager Dave Turner has put a lot of faith behind The Work Ethic Titan, Bob Luger, and now it's time for the second generation superstar to prove that he belongs at the forefront of this lineup. Tonight, he's pitted against the upcoming Bryce Hurt, who just scored his first victory this season on last week's show. Can the Cardio Maniac pick himself up after a series of losses, or will Turner perhaps be forced to reevaluate his decision? 
Tag Team action is the name of the game in tonight's main event, as it's been announced that this Sunday, Randy Borton will put his CMV International championship on the line against the man who dick-punted him last week, Andrew Briggs. They'll be joined on either side by The Firestarter, Ryan Kent, who's team Genesis' most recent pick for Validation, and one-half of the leaders for said team, the CMV Alpha World champion, Furious Frank! Will the Moo Moo Man and the Alpha Male be able to coexist though after being on opposite sides just two weeks ago; and can the inflated egos of Kent and Briggs hold-off on attacking one another long enough for them to secure the win? Find out LIVE on Thursday night Genesis!
-Dan Stone vs. Kaiva

-Dimitri Nurmogomedov vs. Bob Storm

-Nikola Ivanovic vs. Zack Cage (Non-title)
Last edited by Mr. Dashing on Wed Nov 23, 2016 3:44 pm; edited 1 time in total
_________________
1x CMV Anarchy champion
Bludgeon
1x Mr. Money in The Bank, 2x World Heavyweight Champion, Glammy Award for Heel of the Year
Xander Slate
Admin





Posts

: 3460


Join date

: 2015-03-08


Age

: 20


Location

: The Hood


Humor

: Knock knock!



_________________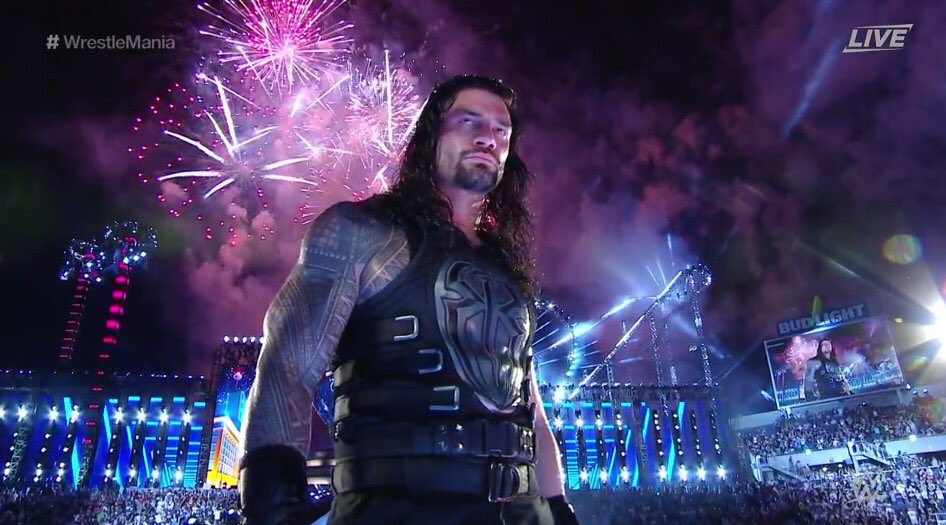 Main Event Star!





Posts

: 2378


Join date

: 2015-05-13


Age

: 18


Location

: Ontario, Canada


Humor

: Dashing's jokes



Reminder that this'll be streamed Friday
Admin





Posts

: 3460


Join date

: 2015-03-08


Age

: 20


Location

: The Hood


Humor

: Knock knock!



_________________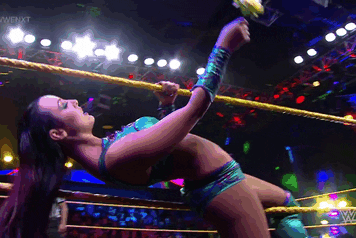 Main Event Star!





Posts

: 763


Join date

: 2016-06-10


Age

: 13


Location

: Cordele, Georgia


Humor

: people getting hurt



Main Event Star!





Posts

: 676


Join date

: 2015-03-27



So... Would someone be so kind and keep track of who wins and loses? because i work from 12-12 Friday and Saturday. So...
_________________

Accomplishment:
Crowe - Anarchy Championship ©
_________________

Accomplishment:
Crowe - Anarchy Championship ©
HellishxHades wrote:and PM them to me...
Yeah i'll do it.
Main Event Star!





Posts

: 524


Join date

: 2016-07-22


Age

: 20


Location

: Cardiff, Wales


Humor

: Sarcastic and Adam Sandler



_________________

Accomplishment:
Crowe - Anarchy Championship ©
Page 1 of 5 • 1, 2, 3, 4, 5

---
Permissions in this forum:
You
cannot
reply to topics in this forum