Fusion & Genesis PPV List!
-Battle Scars
-Anarchy Rulz
-Exodus
-CyberSlam
-Validation
-Point Break
-Regicide
-Home Coming
-Absolution
-Purgatory
Fusion/Genesis Superstar of the Week!
Page 1 of 3 • 1, 2, 3

Are you getting this?

https://www.youtube.com/watch?v=mhYh8fgRroY
_________________
1x CMV Television Champion - Top's Newsome
1x CMV Vixens Champion - Kitty Quinn-Belle
1x CMV International Champion - Chris Andrews
2x CMV Anarchy Champion - Chris Andrews
1x CMV Womans Intercontinental Champion - Dawn Bryan
1x CMV Tag Team Champion - Kid Campbell (Gladiators w/ Rashad Rockwell)
1x CMV Light Heavyweight Champion - El Jefe
_________________
Nah can't do it. I don't think it will be worth it. And I decided against season pass sooo
_________________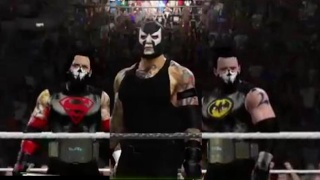 Midcard Playboy





Posts

: 498


Join date

: 2015-04-06


Age

: 34



_________________
I bought the season pass and that DLC is shit, can confirm
_________________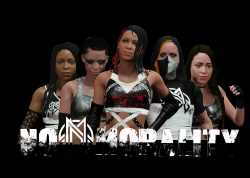 Aarons views on the Indys:
Admin





Posts

: 4598


Join date

: 2015-03-09


Age

: 20


Location

: MizTV



Santa Bato wrote:is it multiplayer
_________________
google ya lazy fucks

fine....

'Dead Rising 4' Will Feature Multiplayer, But Not In Campaign Mode, Here's Why. Capcom has confirmed that its latest title in the "Dead Rising" series, "Dead Rising 4," will include multiplayer. However, the feature is not applicable during the game's campaign mode.
The developer explained that while the game will not have co-op multiplayer during campaigns, "Dead Rising 4" will still feature multiplayer, this time as a separate four-player co-op mode.

During a Twitch live stream, "Dead Rising 4" producer David McAnerin explained why the team decided to leave out multiplayer mode in the game's main campaign.

"We want to make sure we really focus on telling Frank's story," McAnerin said. "We think he's a really interesting character. It's really exciting to bring him back."

The four-player co-op mode will give the spotlight to the other characters in the game, which is one of the highlights of the new mode. Players will get to know each character better in this mode, according to Gamespot.

So how does it work? First, players will start in a safe house, where they would need to prepare for a full two days' worth of zombie hordes, as well as completing a couple of missions on the side. The players would have to survive the two days to be successful.
_________________
1x CMV Television Champion - Top's Newsome
1x CMV Vixens Champion - Kitty Quinn-Belle
1x CMV International Champion - Chris Andrews
2x CMV Anarchy Champion - Chris Andrews
1x CMV Womans Intercontinental Champion - Dawn Bryan
1x CMV Tag Team Champion - Kid Campbell (Gladiators w/ Rashad Rockwell)
1x CMV Light Heavyweight Champion - El Jefe
I mean I know this, I played a bit of the multiplayer
But...
Where's the co-op topher
_________________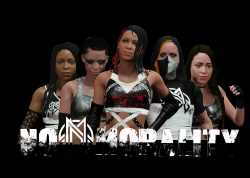 Aarons views on the Indys:
Admin





Posts

: 4598


Join date

: 2015-03-09


Age

: 20


Location

: MizTV



_________________
1x CMV Television Champion - Top's Newsome
1x CMV Vixens Champion - Kitty Quinn-Belle
1x CMV International Champion - Chris Andrews
2x CMV Anarchy Champion - Chris Andrews
1x CMV Womans Intercontinental Champion - Dawn Bryan
1x CMV Tag Team Champion - Kid Campbell (Gladiators w/ Rashad Rockwell)
1x CMV Light Heavyweight Champion - El Jefe
Page 1 of 3 • 1, 2, 3

---
Permissions in this forum:
You
cannot
reply to topics in this forum