Fusion & Genesis PPV List!
-Battle Scars
-King of the Ring
-Exodus
-CyberSlam
-Tag Team Cup
-Validation
-Dark Carnival
-Point Break
-Regicide
-Wild Card
-Cause & Effect
-Emergence
-Home Coming
-Absolution
-Final Stand
Fusion/Genesis Superstar of the Week!
Following Coopers upset loss to Aerora on her Ferocity debut, the current CMV Vixens Champion took the high road and decided to celebrate with her fans on the new show. However her celebration was cut short when the current Number One Contender for the CMV Vixens Championship, Megan Coopers opponent at UnChained, Morgan Black came out, attacking Cooper from behind before proceeding to attack her with the Vixens Championship Belt, stating her intent for the belt, and showing the Ferocity crowd that she'll do whatever it takes to get her first taste of gold in CMV.
Following his debut win on UnMatched, newcomer Barry Robinson bumped into the leader of InFamous, AND Current CMV European Champion backstage, and while knowing he's not quite ready for a shot at the gold right now, declared that down the line he'd be coming for that belt and offered up a sign of respect, a handshake towards Glock who simply let out a sigh and walked past the upstart thinking little of it.
Mason Miller may have thwarted Ringo's pre-match attack, but the new member of The Unholy Alliance believed the controntation was over far earlier than he should have, allowing the downed Ringo to strike with a low blow before throwing Miller into the ring where they were scheduled to have their match, however instead of starting the match, Ringo slid into the ring with a chair looking for revenge, and managed to get in a chair shot.. Before he was interrupted...
Before Ringo could finish his assault, the muscle of The Unholy Alliance made his way down the ring, coming to the aid of Mason Miller, clearing Ringo from the ring after ducking a chair shot. We know of course that Rage and Tops Newsome will be going at it at UnChained, but we are now hearing that Ringo Maxx and Mason Miller will also be settling their score at UnChained, inside the Elimination Chamber for the Television Championship no less.
_________________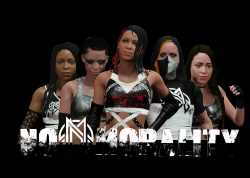 Who owns Barry Robinson??
_________________
Jay Davis
Guri Sukonov
Jaquan Shay
Trey Diamond
Ushio Takato
El Guerrero Furioso
_________________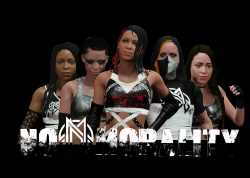 Miztacular wrote:Are you a big fan
Well Yeah. So much I'd like to talk to whoever made him about something related to him.
_________________
Jay Davis
Guri Sukonov
Jaquan Shay
Trey Diamond
Ushio Takato
El Guerrero Furioso
Yeah it was gent

_________________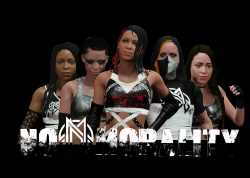 Miztacular wrote:Yeah it was gent
Thank Ya!!
_________________
Jay Davis
Guri Sukonov
Jaquan Shay
Trey Diamond
Ushio Takato
El Guerrero Furioso
---
Permissions in this forum:
You
cannot
reply to topics in this forum