Fusion & Genesis PPV List!
-Battle Scars
-Anarchy Rulz
-Exodus
-CyberSlam
-Validation
-Point Break
-Cause & Effect
-Home Coming
-Absolution
-Purgatory
Fusion/Genesis Superstar of the Week!
Quinn Belle is doing some warm up exercises backstage as the camera pans up her legs the CMV Universe erupts and start a BOTCH chant... Lisa Evans sprints over for that exclusive backstage interview once again…

Lisa : Quinn, I see you've found your smile again.

Quinn : Ha, never lost it, But yea the Queen of Botchville is back.

Lisa : Nice to see you're in a good mood, but why?

Quinn : Well Lisa, for ages, people have been lying, spreading rumours, claiming I attacked Void. Truth is she attacked me, all these haters have been trying to ruin my image and reputation. But I've quickly learned you can't trust people around here and have had to look out for myself. However Void started something she cannot finish, cuz tonight The Queen of Bitchslaps is gonna slap the taste out of Void's mouth… I'll slap her so hard that her white facepaint will turn red, that's how hard I can slap.

Lisa : I have no arguments about that, but to get into the Elimination Chamber you must do something you haven't done this season yet, which is to pin or submit an opponent and as we all know Void has made you tap out already this season.

Quinn : Yes I am aware of my record this season, However when I'm at my best I can defeat anybody, I have proven this last season with victories over the very best Vixens…..Vixens such as Fury, Cassie Maverick, Amber Briggs, Jade Divine to name a few….So Void tonight I have a Botch-Plex with your name on it and then I take my rightful spot inside the Elimination Chamber for the CMV Vixens Championship.

Quinn's mobile starts ringing…

Quinn :  Sorry Lisa I must take this, It's Jacob….. Hi babes…………..

The scene fades as Quinn continues talking on her mobile.

_________________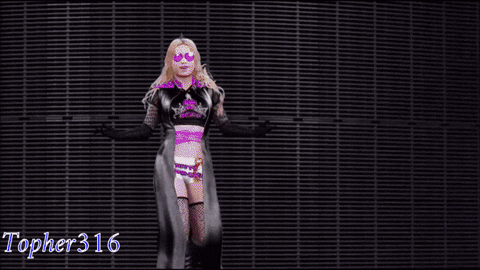 1x CMV Television Champion - Top's Newsome
1x CMV Vixens Champion - Kitty Quinn-Belle
1x CMV International Champion - Chris Andrews
2x CMV Anarchy Champion - Chris Andrews
1x CMV Womans Intercontinental Champion - Dawn Bryan
1x CMV Tag Team Champion - Kid Campbell (Gladiators w/ Rashad Rockwell)
Main Event Star!





Posts

: 1883


Join date

: 2015-12-12


Location

: Leeds, England



Where's Hayden carrying the bags?!
_________________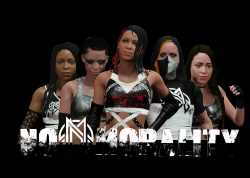 Top 10 Gent Quotes:

ChildishGent wrote:What if I smacked 14 puppies?

ChildishGent wrote:Boars before Whores

ChildishGent wrote:Got about a 50% chance of eating it before sundown

ChildishGent wrote:You'd probably see me play Gears this winter

ChildishGent wrote:Mickie James has a particular set of tittays

ChildishGent wrote:Sunshine is 100% a hollaback girl

ChildishGent wrote:Make sure to call him "Baby Jay" Omega Lee

ChildishGent wrote:Can't wait for Big Show to make his return

ChildishGent wrote:When is Kane becoming GM again?

ChildishGent wrote:Quinn is king
Admin





Posts

: 4344


Join date

: 2015-03-10


Age

: 19


Location

: MizTV



shes already in her attire and is getting ready for her match....
_________________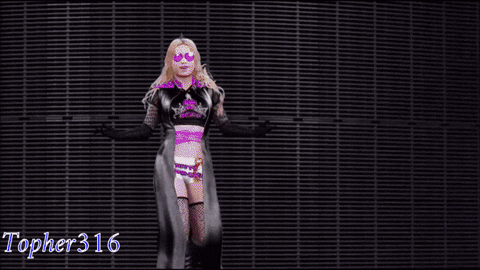 1x CMV Television Champion - Top's Newsome
1x CMV Vixens Champion - Kitty Quinn-Belle
1x CMV International Champion - Chris Andrews
2x CMV Anarchy Champion - Chris Andrews
1x CMV Womans Intercontinental Champion - Dawn Bryan
1x CMV Tag Team Champion - Kid Campbell (Gladiators w/ Rashad Rockwell)
Main Event Star!





Posts

: 1883


Join date

: 2015-12-12


Location

: Leeds, England



---
Permissions in this forum:
You
cannot
reply to topics in this forum