Fusion & Genesis PPV List!
-Battle Scars
-Anarchy Rulz
-Exodus
-CyberSlam
-Validation
-Point Break
-Regicide
-Cause & Effect
Fusion/Genesis Superstar of the Week!
Page 1 of 6 • 1, 2, 3, 4, 5, 6

What would you like to see for a bonus match at Milestone?
CMV Milestone: Episode 275!
LIVE from the O2 Arena in London, England!!!

----- ----- ----- ----- -----

Kaiva vs. Salvi
CMV Light Heavyweight championship tournament round two!
As we celebrate the two year anniversary of what has been an amazing journey here in CMV, getting things underway LIVE from London, England, we'll see the first of two CMV Light Heavyweight championship tournament quarter-final matches play-out, as the undefeated Kaiva goes head to head with the dominant Masked Man, Salvi!Murdoc vs. Pierre ThompsonAfter RISE sought to make Pierre Thompson their next big target, jumping him in a three on one assault two weeks ago, Sean Silva was most certainly remiss when Primetime got some payback for himself this past Thursday night, attacking Double S before his match against Ryan Kent. Now the spotlight craving leader has decided to send his own personal beast, Murdoc, into the fray, to try and finish what they started at the top of the month. But surely, Pierre won't be going down without putting up one hell of a fight.Party Hard vs. REAL #1 Bubbas (c)CMV Tag Team championship!Securing themselves a non-title win over the champs last week during a Live Event, Mack and Matty of Party Hard have seen themselves jump to the front of the line for a real crack at the gold here tonight. Adding to that their six-man tag team victory alongside Nelson Jr. against Son of Shiek, Shanaz Andoni and Oliver Smith just yesterday on Reality Wrasslin', and if you're a betting man then your chips will likely be in the challengers corner. Can the REAL #1 Bubbas clutch up here tonight; or will we see new champions crowned LIVE from London?Mystery Man vs. Andrew BriggsFollowing weeks of torment at the hands of his masked foe, Andrew Briggs has finally drawn the line. Tonight, he will get his hands on his mysterious rival, looking to expose his true  identity to the world!Nelson Jr. vs. Jaquan Shay vs. Adam Adams vs. Oliver Smith
The hatred is strong between these four superstars, each and every one of them having some sort of conflict with the other. With the announcement of this fatal-4-way match tonight at Milestone, alliances have been forged and deals have been made, but trust is the very last thing that comes to mind when on the topic of these enemies. Who will seal this game of four corners with an emphatic victory and who will be sent home dawning the big L?
Bill Maverick vs. El JefeCMV Light Heavyweight championship tournament round two!Looking to break into the semi-finals and take one step closer to a shot at the CMV Light Heavyweight title, the man known as FEAR will tangle with the unorthodox offense of The ARRIIBBBAAA Man, El Jefe, here in this battle of the outcasts.Schmidty vs. Mike CrimsonWith the news that Rhys Matthews has not been cleared to compete tonight following Desolation's mauling of him just a few days ago on Monday night Fusion, his fellow stablemate in Mike Crimson has stepped up to the plate, seeking to follow up on his mentor, Paul Divine's, showcase of skill versus Schmidty a few weeks ago and walk out of London, England, with a big win.Furious Frank, Ryan Kent & Jon Reed vs. Randy Borton, Bison and Bob LugerIn what is virtually guaranteed to be a sight to see, six very volatile and combustible elements will come together as one, when The Alpha Male, Furious Frank, pairs up with The Firestarter, Ryan Kent, and The Fallen One, Jon Reed, to collide with their respective Point Break opponents in the International champion, Randy Borton, The Barbarian, Bison, and The Work Ethic Titan, Bob Luger!Chris Andrews vs. Zack Cage (c)CMV Anarchy championship!
Headlining Milestone is his backyard of London, England, tonight, The Bloody Brit himself, Chris Andrews, will vie to become a two-time CMV Anarchy champion and bring the belt back home to Monday night Fusion, when he does battle with the man who busted his ass for THREE years to finally get to where he's at today, Zack Cage! Validation was most definitely an unforgettable night of some big shocks and breath-taking achievements, but none were more jaw-dropping than Cage's upset victory over Brit to capture his first taste of gold after one long and painful road of hardships and failed attempts after failed attempts. But could that boyhood dream be cut short tonight as Andrews looks to kick down the doors of the O2 Arena and dose out some much needed REVENNGGAAAA!? There's only one way to find out, at CMV's two year anniversary!!!
_________________
1x CMV Anarchy champion
Bludgeon
1x Mr. Money in The Bank, 2x World Heavyweight Champion, Glammy Award for Heel of the Year
Xander Slate
Admin





Posts

: 3443


Join date

: 2015-03-08


Age

: 20


Location

: The Hood


Humor

: Knock knock!



The winner of this show's prediction contest will get to book one Fusion match, one Genesis match and one Reality Wrasslin' match.

Tie-breaker:
How many doses of REVENGE will be given out in the main event?
_________________
1x CMV Anarchy champion
Bludgeon
1x Mr. Money in The Bank, 2x World Heavyweight Champion, Glammy Award for Heel of the Year
Xander Slate
Admin





Posts

: 3443


Join date

: 2015-03-08


Age

: 20


Location

: The Hood


Humor

: Knock knock!



Salvi
Pierre
Bubbas
???
Nelson
Bill
Schmidty
team Borton
Cage

1
_________________
1x CMV Television Champion - Top's Newsome
1x CMV Vixens Champion - Kitty Quinn-Belle
1x CMV International Champion - Chris Andrews
2x CMV Anarchy Champion - Chris Andrews
1x CMV Wold Tag Team Champion (Divine Affairs w/Paul Divine)
1x CMV Womans Intercontinental Champion - Dawn Bryan
1x CMV Tag Team Champion - Kid Campbell (Gladiators w/ Rashad Rockwell)
2x CMV Light Heavyweight Champion - El Jefe
1x CMV Tag Team Champion - Don Bishop (The Wanderers w/ Gavin Extreme)
Main Event Star!





Posts

: 2708


Join date

: 2015-12-11


Age

: 99


Location

: Leeds, England


Humor

: yes :D



Salvi
Pierre Thompson
Party Hard
Mystery Man
Jaquan Shay
Bill Maverick
Schmidty
Borton, Bison & Bob
Chris Andrews

3
Last edited by ANGELS4EVER70 on Fri Dec 30, 2016 3:25 pm; edited 1 time in total
_________________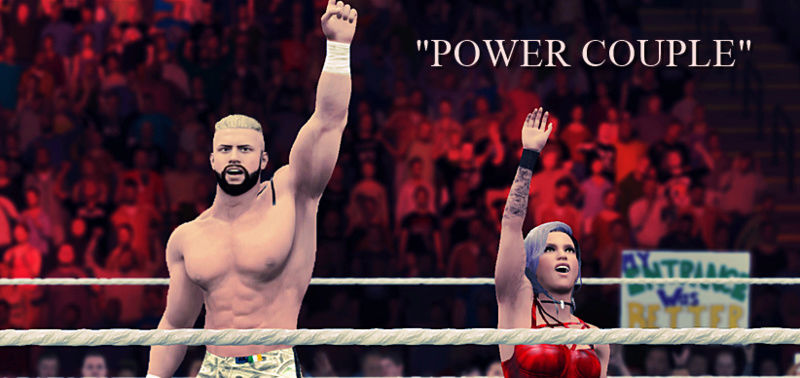 Main Event Star!





Posts

: 576


Join date

: 2016-07-18



Kaiva
Pierre
Party Hard
Mystery Man
Jaquan Shay
El Jefe
Schmidty
Borton/Bison/Luger
Chris Andrews

Tiebreaker - 1
Last edited by Gumblesaur on Fri Dec 30, 2016 10:04 pm; edited 2 times in total
Main Event Star!





Posts

: 515


Join date

: 2016-07-22


Age

: 20


Location

: Cardiff, Wales


Humor

: Sarcastic and Adam Sandler



i might not be able to make it
_________________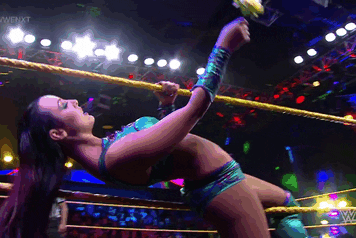 Main Event Star!





Posts

: 759


Join date

: 2016-06-10


Age

: 13


Location

: Cordele, Georgia


Humor

: people getting hurt



Salvi
Pierre Thompson
REAL #1 Bubbas
Andrew Briggs
Oliver Smith
Bill Maverick
Schmidty
 Randy Borton, Bison and Bob Luger
Chris Andrews
 Tie breaker: 2
Jobber





Posts

: 79


Join date

: 2016-11-18


Age

: 17



Kaiva
Piere Thompson
Party Hard
Andrew Briggs
Nelson Jr.
Bill Maverick
Mike Crimson
Furious Frank, Ryan Kent, and Jon Reed
Zack Cage
1
_________________

Accomplishment:
Crowe - Anarchy Championship ©
Main Event Star!





Posts

: 583


Join date

: 2016-01-22


Age

: 19


Location

: Ohio



Kaiva
Pierre
Party Hard
Mystery Man
Jaquan Shay
El Jefe
Schmidty
Borton/Bison/Luger
Chris Andrews

2
_________________
Main Event Star!





Posts

: 2431


Join date

: 2015-09-19


Age

: 21



Page 1 of 6 • 1, 2, 3, 4, 5, 6

---
Permissions in this forum:
You
cannot
reply to topics in this forum