Fusion & Genesis PPV List!
-Battle Scars
-Anarchy Rulz
-Exodus
-CyberSlam
-Validation
-Point Break
-Regicide
-Cause & Effect
Fusion/Genesis Superstar of the Week!
Page 1 of 10 • 1, 2, 3, 4, 5, 6, 7, 8, 9, 10

Of All Three Chambers, who is more likely to retain?
Match Card
Predictions
As always with the predictions the winner picks a match for UnMatched, Intensity and Ferocity. The Tiebreaker is to predict which position the winner will come from in all three chambers. For Example, The winner in the womens chamber comes out 3rd, TV Chamber, 6th and the world title chamber, 2.
DAY ONE
Day one kicks off with arguably one of the most intense rivalries occuring as of now in the Vixens Division as Mariah looks to square off with Angelina Hawkins, in a feud that started all because Mariah was attacked by Hawkins after their first match with Hawkins looking to send a message, spending two weeks looking to get the attention of Hawkins Mariah attacked members of the roster and eventually Hawkins herself bringing the Russian to her first career loss. However this'll be no normal match, as extreme rules are in effect.
The first of two members of No Morality that are in action tonight is up next with Tia Powley finally locking horns with Pandora, a match that has been brewing for months, the entire reason behind Tops unleashing Pandora upon the Vixens Division was to get back at Powley for abandoning him to join No Morality and now she has the chance to extract revenge. There'll be no running for Tia as the match can end absolutely anywhere, under Falls Count Anywhere rules.
Both Maddy Zendran and the 2018 Queen of the Ring winner are both actually yet to have a match following the debut of Ferocity but tonight they will, after colliding in verbal assaults, and backstage assaults, Wilson will be looking to get one over Zendran tonight, getting revenge for the attacks over the past few weeks however Casey must be wary, as Zendran has sought out help in the form of newcomer Alexis Olsen.
There's simply no other way to settle this than No Holds Barred, in a rivalry that began the very moment Fury stepped foot in this side of the pond, which started out as simply a "friendly gesture" has exploded into a series of threats, backstage brawls and sneak attacks from both parties and tonight, for the first time, Fury will lock horns with the leader of No Morality.
CMV Womens Intercontinental Championship Match
In the first of three Titles on the line tonight, Cassie Maverick steps up to arguably her toughest challenge as womens Intercontinental Champion to date as she looks to round off her second month with a bang as she takes on the Japanese Submission Specialist with only one loss to her record, Murasaki Ryuu who managed to get hold of Cassies arm once just two weeks ago and Cassie will need to ensure the kimura is not locked in once more tonight.
Earlier this week Ally was told that she was so close to being ready for her chance at the big time, but the Ferocity General Manager Laura Sampson felt Ally should test herself against one last obstacle before she gets that chance, the problem is, we have absolutely zero idea who it is, Ally has looked great all season with the exception of Validation and has started off her time on Ferocity with an unbeaten record, but will her record stand strong after tonight?
CMV Vixens Championship Match
In the Co-Main Event of Day 1, the CMV Vixens Championship is on the line, for the past month since earning her number one contendership Morgan Black has been assaulting Megan Cooper every chance she can get with attacks from behind and low blows, she's stopped at nothing to get into Coopers head, but has she done enough, or has she simply riled up the beast within, for tonight Cooper looks to make her third defense of the belt.
CMV Womens Championship Match
In tonights Main Event, six of the very best step inside The Elimination Chamber as they look to walk out CMV Womens Champion. We have the Champion, coming out first, meaning Kristen Page will have to outlast FIVE competitors to retain her belt as she hits 5 months tonight, coming out second, Samantha Steel, coming off of the biggest win in her career pinning Jade Dynamite clean, however she struggled to pick up a good time and will now have a tough night ahead of her. In Third, the ultimate underdog, Alexia Stroud, the Vixen nobody expected to qualify, she'll have to show heart if she is to survive the night. Coming out fourth, everybodies favourite Queen, The Queen of Botchville Kitty Quinn-Belle who'll be looking to go #4-0 tonight. In 5th, one of the nominee's for newcomer of the year in Aerora, and what a way to round off the year it would be for her to win her first belt inside the chamber. But lastly, and most certainly not least, Jade Divine, the joint longest reigning Vixens Champion has pinned BOTH Megan Cooper and Kristen Page in the build up to this match, she's won a chamber from the sixth spot before, can she do it again.
DAY TWO
CMV Television Championship Match
Day 2 kicks off with a bang, and we have Eric Matthews to thank for it, being the number one face he is, putting his Television Championship on the line to give the Intensity fans something to look forward to, but he has a tough challenge ahead, coming out at number 3 in the chamber, however the longest reigning Champion of all time in Bryan Novak won the European Belt from Number 3, so there's a chance, with big threats Omega Lee and Ringo Maxx coming out 5 and 6, and formidable opponents in Logan Hail and Mason Miller kicking off the chamber, Matthews has been sandwiched in here, but lets not forget about Anthony Brown who could sneak away with it here.
Up next two young guns who have been going at it all month step into the ring for their Pay Per View debuts here tonight, with both looking to be the future of UnMatched, one man has the chance to vastly raise his stock and become the next big thing, but will it be Kashima or Richards.
These two have gone at it for over a month now, from the very moment Phillip Melick made his debut he's been haunted by the looming figure that is Kurse, and they've gone through some wars together backstage, with both men attempting to get one over the other in the build up to this match tonight we find out if David truly can beat Goliath.
CMV Tag Team Championship Match
The challenge for The New Orient Express tonight might just be their most personal one yet, with The Bringers jumping them earlier this week and stating their claim to once again rule this tag team division, but we all know The New Orient Express will not go down quietly, they've left a storm in their wake since debuting only picking up a handful of losses, and both teams will need their A-Games tonight in what will be some thrilling tag team action.
At the top of the month, Bill Maverick and the UnHoly alliance made Tops and his pet snake Medusa their target, and over this past month we have seen them go back and forth, to the point where Tops was actually bitten by a snake! But this isn't just a match for Newsome, oh no, Rage stole his precious bag of goodies and he wants it back, it's personal, but will Tops be able to put down the unbeaten Rage.
CMV European Championship Match
Solomon Glock is arguably one of the best new signings to come this year, having been in the company no more than 5 months he's already held the European Championship for what is coming up to be his second month, however this month he took his first singles loss to the former Tag Team Champion, Kid Campbell, Glock can't afford to stray from his game plan tonight or he fears not only picking up a second loss, but losing his European Championship to Kid Campbell too.
These two men go way back, in fact, Ricky Spanish wouldn't even be here today if it wasn't for Zack Starr, Zack Starr fought and almost lost his contract to get Ricky resigned, and the two have been tight ever since, however, when Zack Starr was unable to win back his Global Championship, Ricky felt it was the right time to let him go and move onto greener pastures, by striking him with some chair shots, Starr would later get some revenge the following month, but now it's time to settle the score.
CMV Global Championship Match
It was a surprising turn of events earlier this week when Aaron Waite beat and stole all of Kevin Paynes momentum, making him tap out to the Octopus hold, and in doing so, he's earned himself Paynes spot in the Global Championship match, and while it was never confirmed to be Payne, on the run he was on it certainly looked likely, and Vindy knew it, he'd have been preparing for Payne but now, has a last minute change in Aaron Waite.
CMV World Championship Match
And now, to cap off the second night of UnChained, Sunshine defends his World Championship against five other men inside an elimination Chamber and just like Kristen Page, as punishment for their actions, he starts out FIRST inside the chamber, the question on everyones minds though, is what is the order for the other 5, we've been told that they'll be finding out their number on the night, which plays as a HUGE X-Factor in this match, with everyone inside the chamber being former champions with the exception of parker this could be one hell of a match.
_________________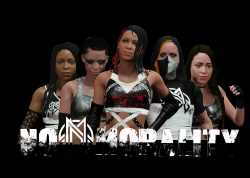 "90 OvR cap"

To give an example of what I mean for the tiebreaker, here's my "predictions"

Angelina Hawkins
Pandora
Casey Wilson
Sophia Caldwell
Murasaki Ryuu
Ally Cage
Morgan Black
Quinn-Belle

Anthony Brown
Jon Richards
Kurse
The Bringers of Despair
Tops Newsome
Solomon Glock
Zack Starr
Aaron Waite
Parker

TIEBREAKER
Womens Chamber-Winner will start 4th
TV Chamber-Winner will start 4th
World Chamber-Winner will start 6th
_________________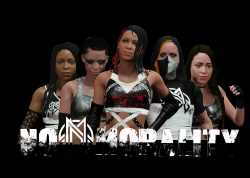 "90 OvR cap"

O, forgot to mention.

Day 1 will be live around 8/9pm GMT-3/4pm EST-12pm/1pm PST Saturday
Day 2 will be live around 7/8pm GMT-2/3pm EST-11am/12pm GMT Sunday
_________________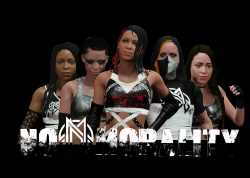 "90 OvR cap"

Hawkins
Pandora
Casey Wilson
Fury
Cassie Maverick
Cage
Cooper
Stroud

Miller
Richard
Kurse
BoD
Rage
Glock
Starr
Waite
Sunshine

TB WC 3rd, both TV and WHC 1

_________________

Accomplishment:
Crowe - Anarchy Championship ©
Main Event Star!





Posts

: 595


Join date

: 2016-01-22


Age

: 19


Location

: Ohio



Pls explain what you mean by both for the TV

_________________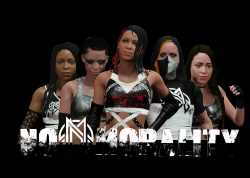 "90 OvR cap"

I have faith,in Miller, and sunshine is sunshine
_________________

Accomplishment:
Crowe - Anarchy Championship ©
Main Event Star!





Posts

: 595


Join date

: 2016-01-22


Age

: 19


Location

: Ohio



Angelina
Topher
Maddy
Fury
Cassie
Ally
Cooper
Steel

Ringo
Richards
Melick
BoD
Tops
Glock
Starr
Waite
Sunshine
_________________
Luther Thunder: 1x European Champion
Rashad Rockwell:1x Tag Team Champion with Kidd Campbell
Eligah Stewart
: 1x Tag Champion with DJ Moore
Jimmaurie Williams
:  2x CMV International Champion. Debut Episode 109.
Parker: 1x European Champion
Anthony Brown: 1x Television Champion
Main Event Star!





Posts

: 1606


Join date

: 2015-08-18


Age

: 14


Humor

: Jokes




Angelina Hawkins
Pandora
Casey Wilson
Sophia Caldwell
Murasaki Ryuu
Ally Cage
Morgan Black
Quinn-Belle

Anthony Brown
Jon Richards
Kurse
Team Asians
Tops Newsome
Campbell
Zack Starr
Aaron Waite
Parker

TIEBREAKER
Womens Chamber-Winner will start 4th
TV Chamber-Winner will start 4th
World Chamber-Winner will start 3rd

_________________
F*CK BOLSTAD
F*CK Wrestling Originals
Main Event Star!





Posts

: 676


Join date

: 2015-07-19


Age

: 20


Location

: Hopewell, Virginia



HellishxHades wrote:I have faith,in Miller, and sunshine is sunshine
Ooooh I read it wrong pls forgive.
_________________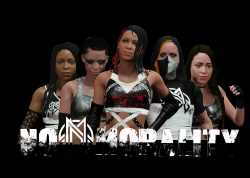 "90 OvR cap"

Page 1 of 10 • 1, 2, 3, 4, 5, 6, 7, 8, 9, 10

---
Permissions in this forum:
You
cannot
reply to topics in this forum