Fusion & Genesis PPV List!
-Battle Scars
-Anarchy Rulz
-Exodus
-CyberSlam
-Validation
-Point Break
-Cause & Effect
-Home Coming
-Absolution
-Purgatory
Fusion/Genesis Superstar of the Week!
Page 6 of 12 •

1, 2, 3 ... 5, 6, 7 ... 10, 11, 12

Might be able to do Aura, if not it'll have to be Eric Thunder don't think the game has purple hair so MJ and Grant can't work
_________________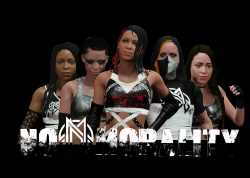 Top 10 Gent Quotes:

ChildishGent wrote:What if I smacked 14 puppies?

ChildishGent wrote:Boars before Whores

ChildishGent wrote:Got about a 50% chance of eating it before sundown

ChildishGent wrote:You'd probably see me play Gears this winter

ChildishGent wrote:Mickie James has a particular set of tittays

ChildishGent wrote:Sunshine is 100% a hollaback girl

ChildishGent wrote:Make sure to call him "Baby Jay" Omega Lee

ChildishGent wrote:Can't wait for Big Show to make his return

ChildishGent wrote:When is Kane becoming GM again?

ChildishGent wrote:Quinn is king
Updated the roster, going to go live in like 5 minutes just going to do the first few missions to get started, the game spawned me in on the first mission with Divine/Wilson/Page and Angel I'm sure there's more in the barracks, just hoping this isn't the tutorial mission where people HAVE to die.
_________________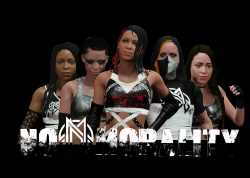 Top 10 Gent Quotes:

ChildishGent wrote:What if I smacked 14 puppies?

ChildishGent wrote:Boars before Whores

ChildishGent wrote:Got about a 50% chance of eating it before sundown

ChildishGent wrote:You'd probably see me play Gears this winter

ChildishGent wrote:Mickie James has a particular set of tittays

ChildishGent wrote:Sunshine is 100% a hollaback girl

ChildishGent wrote:Make sure to call him "Baby Jay" Omega Lee

ChildishGent wrote:Can't wait for Big Show to make his return

ChildishGent wrote:When is Kane becoming GM again?

ChildishGent wrote:Quinn is king
That went alot worse than I thought so I only did 1 mission on this little setup stream

RIP Marko Punish

Jade Divine got mind controlled and killed him and almost killed Morguan too3
_________________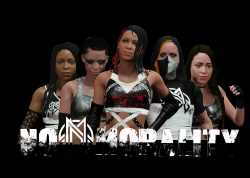 Top 10 Gent Quotes:

ChildishGent wrote:What if I smacked 14 puppies?

ChildishGent wrote:Boars before Whores

ChildishGent wrote:Got about a 50% chance of eating it before sundown

ChildishGent wrote:You'd probably see me play Gears this winter

ChildishGent wrote:Mickie James has a particular set of tittays

ChildishGent wrote:Sunshine is 100% a hollaback girl

ChildishGent wrote:Make sure to call him "Baby Jay" Omega Lee

ChildishGent wrote:Can't wait for Big Show to make his return

ChildishGent wrote:When is Kane becoming GM again?

ChildishGent wrote:Quinn is king
_________________
My Caws::


Jon Reed - Genesis
Crowe - Fusion
Mason Miller - Intensity
Phillip Melick - Unmatched
Angelina Hawkins - Ferocity
Christine Lashley - Ferocity
Lance Griffen - Genesis
Tyson Cage - Fusion (Reality Wrasslin)
Jacob Hardway - Intensity

Midcard Playboy





Posts

: 318


Join date

: 2016-01-22


Age

: 19


Location

: West Virginia



_________________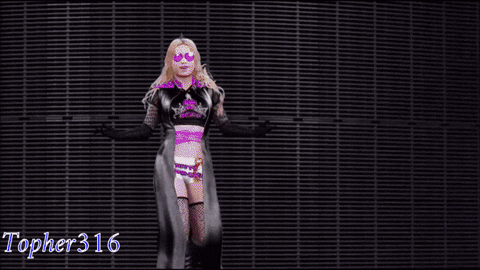 1x CMV Television Champion - Top's Newsome
1x CMV Vixens Champion - Kitty Quinn-Belle
1x CMV International Champion - Chris Andrews
2x CMV Anarchy Champion - Chris Andrews
1x CMV Womans Intercontinental Champion - Dawn Bryan
1x CMV Tag Team Champion - Kid Campbell (Gladiators w/ Rashad Rockwell)
Main Event Star!





Posts

: 1884


Join date

: 2015-12-11


Location

: Leeds, England



Will go live with this in 30-45 minutes
_________________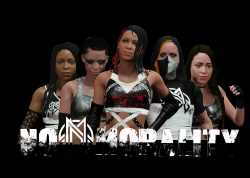 Top 10 Gent Quotes:

ChildishGent wrote:What if I smacked 14 puppies?

ChildishGent wrote:Boars before Whores

ChildishGent wrote:Got about a 50% chance of eating it before sundown

ChildishGent wrote:You'd probably see me play Gears this winter

ChildishGent wrote:Mickie James has a particular set of tittays

ChildishGent wrote:Sunshine is 100% a hollaback girl

ChildishGent wrote:Make sure to call him "Baby Jay" Omega Lee

ChildishGent wrote:Can't wait for Big Show to make his return

ChildishGent wrote:When is Kane becoming GM again?

ChildishGent wrote:Quinn is king
_________________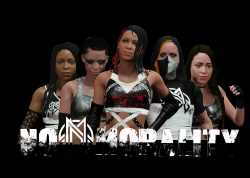 Top 10 Gent Quotes:

ChildishGent wrote:What if I smacked 14 puppies?

ChildishGent wrote:Boars before Whores

ChildishGent wrote:Got about a 50% chance of eating it before sundown

ChildishGent wrote:You'd probably see me play Gears this winter

ChildishGent wrote:Mickie James has a particular set of tittays

ChildishGent wrote:Sunshine is 100% a hollaback girl

ChildishGent wrote:Make sure to call him "Baby Jay" Omega Lee

ChildishGent wrote:Can't wait for Big Show to make his return

ChildishGent wrote:When is Kane becoming GM again?

ChildishGent wrote:Quinn is king
wow Tops died in 5 mins.... Vintage Topher caw
_________________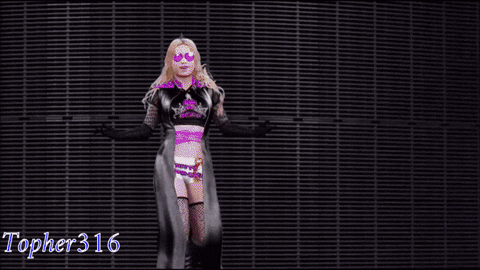 1x CMV Television Champion - Top's Newsome
1x CMV Vixens Champion - Kitty Quinn-Belle
1x CMV International Champion - Chris Andrews
2x CMV Anarchy Champion - Chris Andrews
1x CMV Womans Intercontinental Champion - Dawn Bryan
1x CMV Tag Team Champion - Kid Campbell (Gladiators w/ Rashad Rockwell)
Main Event Star!





Posts

: 1884


Join date

: 2015-12-11


Location

: Leeds, England



Quinn is kicking ass tho

But RIP, a lot of losses today
_________________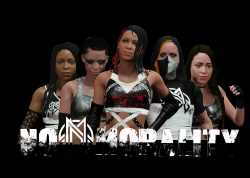 Top 10 Gent Quotes:

ChildishGent wrote:What if I smacked 14 puppies?

ChildishGent wrote:Boars before Whores

ChildishGent wrote:Got about a 50% chance of eating it before sundown

ChildishGent wrote:You'd probably see me play Gears this winter

ChildishGent wrote:Mickie James has a particular set of tittays

ChildishGent wrote:Sunshine is 100% a hollaback girl

ChildishGent wrote:Make sure to call him "Baby Jay" Omega Lee

ChildishGent wrote:Can't wait for Big Show to make his return

ChildishGent wrote:When is Kane becoming GM again?

ChildishGent wrote:Quinn is king
Page 6 of 12 •

1, 2, 3 ... 5, 6, 7 ... 10, 11, 12


Similar topics
---
Permissions in this forum:
You
cannot
reply to topics in this forum