Fusion & Genesis PPV List!
-Battle Scars
-Anarchy Rulz
-Exodus
-CyberSlam
-Validation
-Point Break
-Cause & Effect
-Home Coming
-Absolution
-Purgatory
Fusion/Genesis Superstar of the Week!
Page 4 of 76 •

1, 2, 3, 4, 5 ... 40 ... 76

Some of you guys need to remember to use the "Community Universe Mode" as tags. I'm searching for some of your CAW's and most have a few under the same name or I cannot find at all.

Like Warden, when I type that in theirs Two Pages full of guys called Warden.

Can't find Abraham Beef or Darrell Fire at all.
_________________
Rick & Larry = The R 'n' L Express
_________________
Main Event Star!





Posts

: 1438


Join date

: 2015-03-09



If the Xander Rage guy is the one I have I hope he gets a shot, really good looking CAW.
_________________
I haven't uploaded Beef yet, but I will go ahead and do that next time I'm on
_________________
Dave Turner
Current United States Champion
3x World Champion
2x Tag Team Champion
1x U.S. Champion
1x Mr. Money in the Bank
1x Hardcore Champion
First ever Comuniverse World Heavyweight Champion
Jobber





Posts

: 90


Join date

: 2015-03-09


Age

: 24


Location

: St. Louis



Okay, so I said earlier that I had a guy for the waiting list but I didn't have a name, well now I have two but (Only want one on the waiting list) I'll let you decide which one should be on the waiting list Dave:
The American Justice
or
Forbidden Outlaw
_________________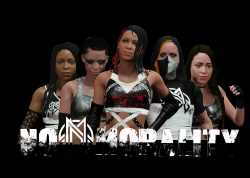 Top 10 Gent Quotes:

ChildishGent wrote:What if I smacked 14 puppies?

ChildishGent wrote:Boars before Whores

ChildishGent wrote:Got about a 50% chance of eating it before sundown

ChildishGent wrote:You'd probably see me play Gears this winter

ChildishGent wrote:Mickie James has a particular set of tittays

ChildishGent wrote:Sunshine is 100% a hollaback girl

ChildishGent wrote:Make sure to call him "Baby Jay" Omega Lee

ChildishGent wrote:Can't wait for Big Show to make his return

ChildishGent wrote:When is Kane becoming GM again?

ChildishGent wrote:Quinn is king
Admin





Posts

: 4339


Join date

: 2015-03-09


Age

: 19


Location

: MizTV



My Guy for Developmental:
_________________
That clown looks rather ripped.

_________________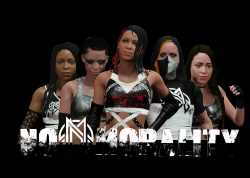 Top 10 Gent Quotes:

ChildishGent wrote:What if I smacked 14 puppies?

ChildishGent wrote:Boars before Whores

ChildishGent wrote:Got about a 50% chance of eating it before sundown

ChildishGent wrote:You'd probably see me play Gears this winter

ChildishGent wrote:Mickie James has a particular set of tittays

ChildishGent wrote:Sunshine is 100% a hollaback girl

ChildishGent wrote:Make sure to call him "Baby Jay" Omega Lee

ChildishGent wrote:Can't wait for Big Show to make his return

ChildishGent wrote:When is Kane becoming GM again?

ChildishGent wrote:Quinn is king
Admin





Posts

: 4339


Join date

: 2015-03-09


Age

: 19


Location

: MizTV



Holy shit, it's a juggalo lmao
_________________
Dave Turner
Current United States Champion
3x World Champion
2x Tag Team Champion
1x U.S. Champion
1x Mr. Money in the Bank
1x Hardcore Champion
First ever Comuniverse World Heavyweight Champion
Jobber





Posts

: 90


Join date

: 2015-03-09


Age

: 24


Location

: St. Louis



Dave Turner wrote:Holy shit, it's a juggalo lmao
LoL
♫ - What is a Juggalo? A Hulk-A-Maniac. He powerbombs motherf***ers into thumb tacks. People like him 'til they find out he's unstable and he Sabu'd your momma through a coffee table. - ♫
xD
_________________
Page 4 of 76 •

1, 2, 3, 4, 5 ... 40 ... 76


Similar topics
---
Permissions in this forum:
You
cannot
reply to topics in this forum