Fusion & Genesis PPV List!
-Battle Scars
-Anarchy Rulz
-Exodus
-CyberSlam
-Validation
-Point Break
-Cause & Effect
-Home Coming
-Absolution
-Purgatory
Fusion/Genesis Superstar of the Week!
Page 6 of 76 •

1 ... 5, 6, 7 ... 41 ... 76

KingWolf wrote:

SuperChole wrote:Thanks I think I've gotten rid of her moves only one I could think of was Clothesline 16, hopefully it should work now.

That was the same issue with me, Haha. No biggie man.. welcome to the community.
Had that issue too. Think I had the rampaige and the pto

_________________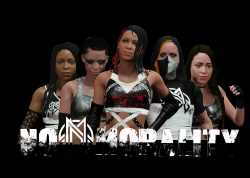 Top 10 Gent Quotes:

ChildishGent wrote:What if I smacked 14 puppies?

ChildishGent wrote:Boars before Whores

ChildishGent wrote:Got about a 50% chance of eating it before sundown

ChildishGent wrote:You'd probably see me play Gears this winter

ChildishGent wrote:Mickie James has a particular set of tittays

ChildishGent wrote:Sunshine is 100% a hollaback girl

ChildishGent wrote:Make sure to call him "Baby Jay" Omega Lee

ChildishGent wrote:Can't wait for Big Show to make his return

ChildishGent wrote:When is Kane becoming GM again?

ChildishGent wrote:Quinn is king
Admin





Posts

: 4350


Join date

: 2015-03-09


Age

: 19


Location

: MizTV



I gotta ask Dashing, did you buy your DLC seperately? You'd've save money getting the Season Pass, which includes Paige lol.
_________________
Main Event Star!





Posts

: 571


Join date

: 2015-03-09


Age

: 25


Location

: Scotland



So do I just give the name of the caw I wanna add?
o chocka o wrote:So do I just give the name of the caw I wanna add?
Yep, give us a name and some back story if you'd like.
_________________
Dave Turner
Current United States Champion
3x World Champion
2x Tag Team Champion
1x U.S. Champion
1x Mr. Money in the Bank
1x Hardcore Champion
First ever Comuniverse World Heavyweight Champion
Jobber





Posts

: 90


Join date

: 2015-03-09


Age

: 24


Location

: St. Louis



It's wolf and he's currently a tag champ in another leage right now he's looking for more though
I pretty sure Image said you can't have the same superstars on both shows. Copyright Infringement? lol
_________________
2x NXT Champion
1x US Champion
4x Undisputed Champion
Midcard Playboy





Posts

: 410


Join date

: 2015-03-09


Location

: Chicago



iTrouble wrote:I pretty sure Image said you can't have the same superstars on both shows. Copyright Infringement? lol
There's more than one show? People be copying dashing

_________________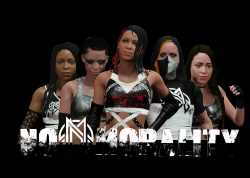 Top 10 Gent Quotes:

ChildishGent wrote:What if I smacked 14 puppies?

ChildishGent wrote:Boars before Whores

ChildishGent wrote:Got about a 50% chance of eating it before sundown

ChildishGent wrote:You'd probably see me play Gears this winter

ChildishGent wrote:Mickie James has a particular set of tittays

ChildishGent wrote:Sunshine is 100% a hollaback girl

ChildishGent wrote:Make sure to call him "Baby Jay" Omega Lee

ChildishGent wrote:Can't wait for Big Show to make his return

ChildishGent wrote:When is Kane becoming GM again?

ChildishGent wrote:Quinn is king
Admin





Posts

: 4350


Join date

: 2015-03-09


Age

: 19


Location

: MizTV



Page 6 of 76 •

1 ... 5, 6, 7 ... 41 ... 76


Similar topics
---
Permissions in this forum:
You
cannot
reply to topics in this forum