Fusion & Genesis PPV List!
-Battle Scars
-Anarchy Rulz
-Exodus
-CyberSlam
-Validation
-Point Break
-Cause & Effect
-Home Coming
-Absolution
-Purgatory
Fusion/Genesis Superstar of the Week!
I've added a new section to the site, titled "Superstar Outlook!" It's where the weekly rankings will be posted once 2k16 comes out (it'll actually be weekly this time!) But it's also a place to voice your opinion about a recent episode or to show your own caw in a different light with a backstory or bio.
-If you want to post an episode review, whether it be for Raw, NXT or a PPV, title it as follows:
Show name, ep. number, review.
For example: NXT, ep. 64 review!
How you review the show is in your hands, it's your opinion!
-Now, if you want to give your superstar/diva a bio or backstory, simply title your post, Bio: superstar name. Ex. Bio: Xander Slate
Then you go as in depth with your caws history as you like, tell us how they were raised, how they got their start in wrestling, it's up to you!
_________________
1x Mr. Money in The Bank, 2x World Heavyweight Champion, Glammy Award for Heel of the Year
Xander Slate
Admin





Posts

: 2922


Join date

: 2015-03-08


Age

: 20


Location

: The Hood



Please make a rule where any troll reviews are insta banned.
Looking at you Kendra.
_________________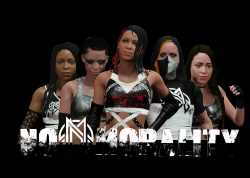 Top 10 Gent Quotes:

ChildishGent wrote:What if I smacked 14 puppies?

ChildishGent wrote:Boars before Whores

ChildishGent wrote:Got about a 50% chance of eating it before sundown

ChildishGent wrote:You'd probably see me play Gears this winter

ChildishGent wrote:Mickie James has a particular set of tittays

ChildishGent wrote:Sunshine is 100% a hollaback girl

ChildishGent wrote:Make sure to call him "Baby Jay" Omega Lee

ChildishGent wrote:Can't wait for Big Show to make his return

ChildishGent wrote:When is Kane becoming GM again?

ChildishGent wrote:Quinn is king
Admin





Posts

: 4349


Join date

: 2015-03-09


Age

: 19


Location

: MizTV



I love everyone Mizzy, what are you on?
Can't wait to write my superstar bio's
_________________
2x World Heavyweight Champion as Kevin Owens
2015 Superstar/Champion Of The Year
2015 NXT King Of The Ring
     2x Hardcore Champion as Kayden Kynra(Former)
     3x NXT Television Champion as Lorin Seoul (Former)
1x NXT Tag Team Champion as JLV(Former)
Midcard Playboy





Posts

: 472


Join date

: 2015-07-01


Age

: 20


Location

: NJ



---
Permissions in this forum:
You
cannot
reply to topics in this forum