Fusion & Genesis PPV List!
-Battle Scars
-King of the Ring
-Exodus
-CyberSlam
-Tag Team Cup
-Validation
-Dark Carnival
-Point Break
-Regicide
-Wild Card
-Cause & Effect
-Emergence
-Home Coming
-Absolution
-Final Stand
-Purgatory
Fusion/Genesis Superstar of the Week!
As the fallout episode of UnMatched continues, the lights flicker and a rainbow effect appears on the screen as the PA System lights up with...



And after sever moments of making the crowd wait in anticipation, out comes the returning Gerald Foster! Their is a very mixed reaction from the fans as the colorful man struts out on stage, flexing his masterpiece biceps and strokes his light blue mustache before heading down the ramp. Some are in total shock of his return thinking he would never return after not being seen since last season. While others couldn't really care less, not ever getting into the character to begin with. But there was no doubt he was glad to be back. And considering he was holding a microphone in his hand, he had a lot to say, possibly explaining why he's been gone. He walks up the steel steps and wipes his feet on the ring apron out of respect for the wrestlers wrestling later on and then enters through the second rope, walking to the center of the ring to take it all in before speaking.

Gerald Foster
Oh my oh my it's good to be back here on UnMatched!

He says, holding the microphone in the air to the medium sized pop.

Gerald Foster
However, I wish I never would of left in the first place.

His smile began to fade as things began to get serious.

Gerald Foster
I want to get right to the point. Tell you all why I was away for so long.

He took a three second pause, mustering up the words.

Gerald Foster
Nearly a year ago, I had my first match at iMPLOSION. And it was the greatest night of my life despite the fact that I lost. Because I lost along side a very....very good friend of mine at the time. Kurasuke. You knew us as the cats. The Marvelous Cats. The Glorious Cats. The Black Cats. Galactic Cats. Whatever it was, you cheered for us. You enjoyed our presence. And we enjoyed being in that ring together, putting on a good show for all of you. But at iMPLOSION, we lost. And then we had a second chance. We lost again. Kurasuke and I, we came into a disagreement and....

He paused, showing a mixture of anger and sadness in his eyes before continuing.

Gerald Foster
Kurasuke made it about the competition and walked away. Turned his back on me and how you young folks call it, ghosted me. I didn't exist in the world of Kurasuke. A good friend, walking away like that. And I....I tried to move on too. I tried to be the best that I could be without him, but the weight of guilt held me down. For a while I blamed myself. Beat myself up. I didn't know if I deserved the fame and glory for letting such a good friend like that down. So I fell into a deep depression and drank myself out of a job.

He held back the tears, ashamed of his actions.

Gerald Foster
And in my absence, I had to see Kurasuke strung up like a puppet to do Cole Savage's bidding. The free, independent man I once saw as my best friend was nothing more than a pawn. But he liked it. He felt at ease. He was happy. While I was at home, in the worst shape of my life, Kurasuke got to live the good life. That's when I began to let my anger pour out. And I realized, it was never my fault. He's the one who made it about the fame and glory. He's the one that let a few losses define who we were. He's the one who nearly ruined my career and I couldn't just give up anymore. I couldn't be content with the way my life had turned out. I had to stand back up and fight for what's right. At least one of us cats have to have some self respect. So now here I am. After months of working hard and fighting with myself. I'm here. But, I know that I can't just start off where I left off. I have to do something dramatic before I can resume my career. My legacy. I have to fight Kurasuke.

He lowers the microhpone as the fans who are hooked to his story cheer at the thought of him and his former tag team partner go at it.

Gerald Foster
But it has to be where it all started. Not here tonight. Not tomorrow. Not next week. And not at Blood Rush...........but at the grandest stage of them all.........iMPLOSION!

Gerald points at the iMPLOSION sign now hanging up in the arena since the road has officially begun.

Gerald Foster
Kurasuke, this is the only way. Make up for what you've done, give me this. Give me closure............please.

He looks into the camera with almost pleading eyes before dropping the mic and leaving the ring.


_________________
Accomplishments :

2018 Heel of the Year as Schmidty
2018 Newcomer of the Year as Schmidty
2018 Face of the Year as Bob Luger
2018 Promoer of the Year
1x European Champion as Schmidty
2 x United States Champion as Schmidty
1x Alpha World Champion as Bob Luger
UnMatched rolls on as the feed cuts to an attic decorated with wonderful works of art from top to bottom, surrounding the area with flashy colors with the flashiest colors of them all standing in the center, staring into the camera.
Gerald Foster
My blood is my paint and so is my tears as I paint how I feel I realized that not even my artistic creations can describe how I feel about my once good friend turning his back on me and costing me months of my career.
He turns to a painting to his right and simply gazes at it and reviews it's details.
Gerald Foster
Think about this picture for instance. I was thinking about the view of Kurasuke. His perspective on the entire situation. Notice the lack of expression under his eye. If he felt anything you'd see a few little lines of wrinkles below which would signal emotion. He wouldn't be able to continue a blank stare if he felt bad for what he did. But my view, is exactly what you see here. A man who doesn't care about what he's done because he's sold his soul to a man with a dull colored mustache.
Foster looks into the camera once again, squinting his eyes just a bit to display the wrinkly emotion underneath them like he described.
Gerald Foster
You were once a colorful being who loved the life he soared in. You jumped through portals not for the purpose of business but for the idea that you could do good on the other side. You were an inspiration but you let the heat of competition take you out of the game and place you in the shoes of the many who wrestle for themselves instead of the thousands of screaming fans who need a hero to look up to. You walked away from the one person who to this day will never give up on you. I still believe in you. But like I said last week, what you did to me, it caused a crack in the path I've been destined to follow. I've stopped in my tracks and I am fighting to fill it but I need enough closure to do so. I have to face you now Kurasuke. It's the only way. I know it's a spontaneous challenge. But you have more than two months to muster up the courage to face me. And you have courage. You used to wear it as a mask but now it's nothing but cloth and you're nothing but a man but it can all change if you just stand in the ring against me at the place it all started. You.....me.......at iMPLOSION. What do you say?
And with that, he blinks as the footage comes to an end.
_________________
Accomplishments :

2018 Heel of the Year as Schmidty
2018 Newcomer of the Year as Schmidty
2018 Face of the Year as Bob Luger
2018 Promoer of the Year
1x European Champion as Schmidty
2 x United States Champion as Schmidty
1x Alpha World Champion as Bob Luger
"Work" by Rihanna echoes throughout a vast, empty, parking garage for several moments with no signs of life. The camera slowly pans from ever corner of the garage until finally we see the source of which the music is playing from. It zooms into the back of a freshly paint splattered car, glistening in the sunlight seeping through the small windows along the wall.
As the camera zooms out, we see Gerald Foster at the front of the vehicle, throwing paint all over the vehicle. From top to bottom, back to front, he's making sure he covers it all with the wonderful colors of the color wheel that he so much admires. His expression tells a story as you can see anger in his eyes with a mixture of passion. The song of course being a throw back from the friendship he's not been able to get over for the past year.
Gerald Foster
Friendships are a powerful part of life.......
His words are broken up between each splatter as he continues to coat the car.
Gerald Foster
Which can guide you to new levels.....
He dips his brush into the purple paint and slings a sloppy line across the windshield.
Gerald Foster
Make you feel like you're not so alone in this world........
Then the red.
Gerald Foster
But, that powerful and confident feeling you get being with the one person who claims to understand you, can disappear the moment they decide to turn their back on you.
At this point, he flips the table of paint and slams the door shut on the car causing the music to be muffled and quieter as he looks dead in the camera and expresses his feelings.
Gerald Foster
In life you can feel like you're on top of the world when you got somebody whispering in your ear telling them that they got you. They won't let you fall. But the moment it gets tough for them, don't think for one second that you can lean back and feel there hands holding you up. Because they'll be gone, fending for themselves........it's a dog eat dog world. Kurasuke don't give a damn about me.....
He leans against the car without caring about the fact that the paint is still wet. His carefree attitude at the moment is obviously from the massive wound in his heart that he's trying to fill with the closure he seeks from his former tag team partner.
Gerald Foster
I was there for you when nobody else was. I picked you up when you were buried in your own self pity. I gave you the confidence you have today and you spit on the book that we never got to finish together. Pages, unwritten, torn from it's core simply because you failed to see the bigger picture in all this. Your competitive backbone blinded you from it. Instead of seeing the world for what it was, you seen it for what you wanted it to be and refused to work with the reality that was presented for us both and change it together and for the better. No. Instead, you sold your soul to the mustached Devil and threw away the receipt leaving me behind in the dust. You didn't call. You didn't text. Email. You erased me from your world. I don't exist to you. But.....
He steps off the car and leans into the camera, his eyes almost on the lens.
Gerald Foster
You're very.....very real to me and I will stop at NOTHING..........to get the closure I need Kurasuke. Your ignorance has caused months of my career. My life was hanging in the balance and it was all because you walked away. Not I. You.
He closes his eyes almost as if he's imagining a perfect world.
Gerald Foster
I can paint the picture in my head of what I want Kurasuke. You and I. Standing face to face at iMPLOSION. The thousands excited to see who was the truest of cats and who was just a simple.....little......pussy.
And with that, he hisses into the camera as the feed goes to black.
_________________
Accomplishments :

2018 Heel of the Year as Schmidty
2018 Newcomer of the Year as Schmidty
2018 Face of the Year as Bob Luger
2018 Promoer of the Year
1x European Champion as Schmidty
2 x United States Champion as Schmidty
1x Alpha World Champion as Bob Luger
As Unmatched rolls on we see an image flash across our screen.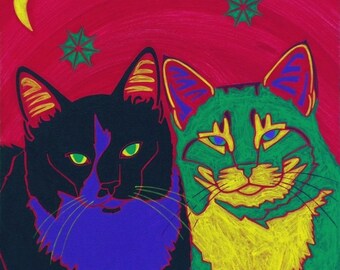 Followed by a very deepened and intense voice.
GIVE ME CLOSURE!!!!!!!!!!!!!!!
_________________
Accomplishments :

2018 Heel of the Year as Schmidty
2018 Newcomer of the Year as Schmidty
2018 Face of the Year as Bob Luger
2018 Promoer of the Year
1x European Champion as Schmidty
2 x United States Champion as Schmidty
1x Alpha World Champion as Bob Luger
---
Permissions in this forum:
You
cannot
reply to topics in this forum