Fusion & Genesis PPV List!
-Battle Scars
-King of the Ring
-Exodus
-CyberSlam
-Tag Team Cup
-Validation
-Dark Carnival
-Point Break
-Regicide
-Wild Card
-Cause & Effect
-Emergence
-Home Coming
-Absolution
-Final Stand
-Purgatory
Fusion/Genesis Superstar of the Week!
Page 1 of 2 • 1, 2

Who will walk out of iMPLOSION the Global Champion?
COMING SOON
CMV PRESENTS

Two separate Days, four separate streams!
Card So Far:
Jaymes Landon Vain Vs Chris Adams vs Quantum (CMV World Championship)
Rage Vs Tops Newsome (CMV Global Championship)
Quinn-Belle Vs Megan Cooper (CMV Womens Undisputed Championship)
Fury Vs Angelina Hawkins (CMV Womens Intercontinental Championship)
Lexin Damjen Vs Ally Cage (CMV Womens Hardcore Championship)
Ricky Spanish Vs Kevin Payne Vs Anthony Brown Vs Zack Starr Vs Lorin Seoul Vs Ringo Maxx (CMV Television Championship)
Solomon Glock Vs George King (CMV European Championship)
The Wanderers Vs MexiTan (CMV Tag Team Championships)
D'Angelo St. Daniels Vs Cyborg
Hayden "Showtime" Kiteley Vs Sunshine
Brody Halleck Vs ??? & ??? & ???
Jacob Hardway Vs Takeshi Matsumoto
The Thunder Circus Vs Novak/Punish/Booker
Phillip Melick Vs Mr. Showtime
Bryan Sanders Vs Teddy Soloway
Troy Voodoo Vs Voice Vindy
Kurse Vs Osiris
August Happytown Vs Simon Hancock Vs Boso The Magnificent
Sophia Caldwell Vs Miss Vicious
Cassie Maverick Vs Kristen Page
Samantha Steel Vs Dawn Bryan
Joy Justice Vs Jenny Wheeler
Aura Vs Jane Lucid
Raiden Brooks Open Challenge
Womens Tag Team Championship Gauntlet
Sampson-Schmidt Appreciation Battle Royal
Match Card
We kick off the go home show for Intensity with two of the NGW call ups colliding in singles action as the first man confirmed for this years Money in the Bank, Vitor Belfort Jr. takes on another unbeaten NGW callup in Zach Smith who won his NGW debut this past week on UnMatched where he beat out Maurice Fisher III.
Black Wallstreet take to the ring again here tonight as they look to pick up another win after beating out The Reed Brothers in their debut two weeks ago. Tonight they take on Tommy Tawfik and Isiah Stone of Lost N' Found. Can they stop Black Wallstreet's crusade through the tag team division or will they crumble underneath them?
Ricky Spanish is some few days away from having to defend his CMV Television Championship against five other men in a 6 man ladder match at iMPLOSION with so much on the line he needs to be at his absolute best, and that means beating the man with the greatest facial structure in professional wrestling today, Leonardo Peacecraft who started his run in dominant fashion but has been fading as of late, a win here tonight would be fantastic for both men.
Tops Newsome has been looking absolutely unstoppable as of late, and tonight Sandeep may have bitten off more than he can chew as he looks to collide with The Puppet Master just a few short days before his Global Championship Match with Rage at iMPLOSION... But could you imagine if Sandeep pulled it off...
More tag team action up next as the current Number One Contenders for the CMV Tag Team Championships take on the former CMV Tag Team Champions, Mexitan, collide with The New Orient Express in tonights second dosing of Tag Team Action. For at iMPLOSION Mexitan collide with The Wanderers while Takeshi and Showtime go their separate ways to compete in singles action, neither team can look past tonights match towards the glaring lights of iMPLOSION as they need to remain focused.
In tonights Co-Main Event, the CMV Global Champion, the leader of The UnHoly Alliance, Rage goes toe to toe with the man that effectively granted Tops Newsome's wish of having the trilogy fight with Rage, Zack Starr, who of course lost to Tops some weeks ago meaning that Rage would defend against Newsome at iMPLOSION, I am sure Rage will be looking to put a hurting on the former CMV Global & Television Champion tonight.
In tonights Main Event, Aaron Waite returns to action for the first time since the top of the year, we saw him last week return to the aid of one half of World Peace who was about be on the receiving end of a Syndicate attack. However Waite is not returning lightly, as he looks to take on a formidable opponent in Troy Voodoo for his return in tonights Main Event. In what will surely be a potential Match of the Year candidate.
_________________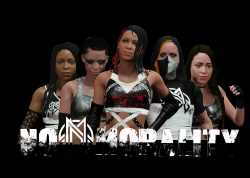 Admin





Posts

: 5713


Join date

: 2015-03-09


Age

: 20


Location

: MizTV


Humor

: Making Sons uncomfortable



Want to let ya'll know that midway through the month there'll be a special event after iMPLOSION, probably two or three in game weeks after where a few belts will be on the line and the winner of the iMPLOSION predictions gets to pick ALL of the non-title matches on the card
2 UnMatched matches
2 Intensity Matches
4 Vixen matches

Limited to only booking your own caws in 2 of the matches though to prevent the whole card being just your caws matches.
_________________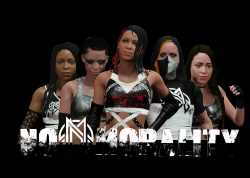 Admin





Posts

: 5713


Join date

: 2015-03-09


Age

: 20


Location

: MizTV


Humor

: Making Sons uncomfortable



Main Event Star!





Posts

: 2303


Join date

: 2015-03-10



_________________
1x CMV Television Champion - Top's Newsome
1x CMV Womens Undisputed Champion - Quinn-Belle
1x CMV Vixens Champion - Quinn-Belle
1x CMV Undisputed Champion - Chris Andrews
1x CMV International Champion - Chris Andrews
2x CMV Anarchy Champion - Chris Andrews
1x CMV Wold Tag Team Champion (Divine Affairs w/Paul Divine but Divine vacated his tag belt, making Brit Solo Tag Team Champ)
1x CMV Womans Intercontinental Champion - Dawn Bryan
1x CMV Tag Team Champion - Kid Campbell (Gladiators w/ Rashad Rockwell)
2x CMV Light Heavyweight Champion - El Jefe
1x CMV Tag Team Champion - Don Bishop (The Wanderers w/ Gavin Extreme)
Main Event Star!





Posts

: 3304


Join date

: 2015-12-11


Age

: 99


Location

: (NEAR)... Leeds, England


Humor

: yes :D



_________________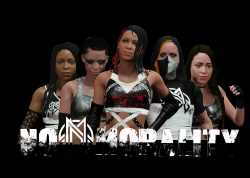 Admin





Posts

: 5713


Join date

: 2015-03-09


Age

: 20


Location

: MizTV


Humor

: Making Sons uncomfortable



His Name Was 10|EL wrote:Rip sanders, again
_________________
Main Event Star!





Posts

: 2573


Join date

: 2015-05-14


Age

: 18


Location

: Ontario, Canada


Humor

: Dashing's jokes



I mean

He's pretty high on the iMPLOSION card
have some faith Borton
_________________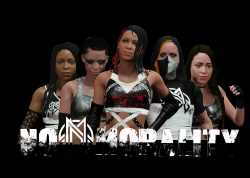 Admin





Posts

: 5713


Join date

: 2015-03-09


Age

: 20


Location

: MizTV


Humor

: Making Sons uncomfortable



And wow no love for Cruz, how the tides have changed
_________________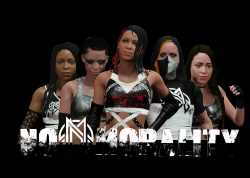 Admin





Posts

: 5713


Join date

: 2015-03-09


Age

: 20


Location

: MizTV


Humor

: Making Sons uncomfortable



_________________
Main Event Star!





Posts

: 2573


Join date

: 2015-05-14


Age

: 18


Location

: Ontario, Canada


Humor

: Dashing's jokes



Page 1 of 2 • 1, 2

---
Permissions in this forum:
You
cannot
reply to topics in this forum