Fusion & Genesis PPV List!
-King of the Ring
-Exodus
-CyberSlam
-Tag Team Cup
-Validation
-Dark Carnival
-Point Break
-Regicide
-Wild Card
-Absolution
-Emergence
-Home Coming
-Cause & Effect
-Final Resolution
-Purgatory
-Ascendance
Fusion/Genesis Superstar of the Week!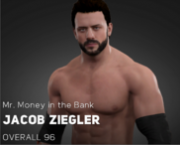 Page 1 of 3 • 1, 2, 3

Has Adams been given too much to chew tonight?
Vs
In a rematch from Climb 2 Fame, Wendell Grace and Stuart Reynolds will once again lock horns in singles competition, but tonight, Wendell will be out for blood after Stuart Reynolds cost him his chance to challenge for the NXT European Championship. There'll be no cheating this time either, as the COO of CMV, Triple H has forced Kane to bar Arthur Blackwell from ringside, meaning this will be a flatout 1v1 match.
Vs
After a month of back and forth action between these two Kane, has put them against eachother in the first of two Hell in a Cell matches tonight, we've seen Marko distract Nick, Nick distract and attack Marko, well tonight, all will be legal, but which of these two men, will be standing at the end of it all?
&
&

Vs

&
&
In the first of two womens matches tonight, We'll see the still injured Rose Punish, team up with another target of Alexia Hamilton in the form of Reina Del Cielos and one member of Halo, 1Shot Leona to take on the team that Alexia has put together featuring Lexin Damjen and Nancy Hurt, however there's an impressive stipulation on the line here, the winning team will go on to face eachother in the fallout of NXT Quarantine in a number one contenders match for the NXT Womens Championship.
NXT Tag Team Championship Match
The Bringers of Despair look to make their second defense of their second Title reign here in NXT against The Corruption who just this past week lost to The Saints, The Corruption have a steep hill to climb as far as momentum goes, but surely if anyone can do it, it's these two maniacs?
TJ Kendra is back, for one match, against the NXT Champion, who'll be competing twice tonight. It's certainly not going to be an easy match for either man, as far as we know, Kendra has been out of action since his shock appearance at the Royal Rumble earlier this year, and Chris Adams needs to take on as little damage as possible if he is to retain against Brett Angel later on tonight. To make matters worse, it's falls count anywhere, Kane will be watching on as these two men destroy eachother to cap off Kendra's career.
NXT Television Championship
Leo Cruz will be cashing in his rematch clause tonight, however, the match will be inside a steel cage as is the terms of Zack Starr. This means that there will be no outside help for either party here, who will scale the cell and walk out the NXT Televsion Champion? We already know the next contender, Blizzard. One of these men will go on to lock horns with Blizzard in four weeks time at NXT Contingency, but who?
NXT European Championship Match
Satoru earned this match by defeating both Lorin Seoul and Wendell Grace two straight weeks in a qualification match, and a number one contenders match for the chance to get in this match against the leader of The Bringers of Despair, Eclipse, who won the Title at Climb 2 Fame by defeating Bryan Novak and putting him seemingly out of action. But can he overcome the Haitian giant here tonight?
For months DSD said he wanted a match with Lesnar, for months DSD said he'd have beaten Lesnar if he had the chance to before Adams, well now, after a vicious attack by Lesnar after DSD's match with Brett Angel a few weeks ago, he's gotten his wish, as Lesnar looks to take on D'Angelo St. Daniels with no place to run, in a Hell in a Cell match.
NXT Womens Championship Match
At Climb 2 Fame, the women of NXT put on match of the night, when Jade Dynamite and Rose Punish put on a 35 minute clinic of a match, to reward the women of NXT, tonight, they will compete in the Co-Main Event  as Jade Dynamite looks to send her next challenger, Dirty Diana out with a bang. But could Dirty Diana pull of the upset? It's certainly possible, but we'll have to wait and see.
In the second match for Chris Adams tonight, he'll be taking on the man who took the title from him at iMPLOSION, Brett Angel, who has seemingly sided with The Authority after attacking Chris Adams at the beckoning of Kane a few weeks ago. These two have been through wars together, and tonight could be another epic chapter, in the novel, that is Chris Adams versus Brett Angel.
Last edited by Miztacular on Tue Dec 15, 2015 1:39 am; edited 1 time in total
Admin





Posts

: 5954


Join date

: 2015-03-09


Age

: 20


Location

: MizTV


Humor

: Making Sons uncomfortable



Shit forgot to hype the feud with Goldust. GG
_________________
Accomplishments :

2018 Heel of the Year as Schmidty
2018 Newcomer of the Year as Schmidty
2018 Face of the Year as Bob Luger
2018 Promoer of the Year
1x European Champion as Schmidty
2x United States Champion as Schmidty
1x Undisputed Champion as Schmidty (current)
1x Alpha World Champion as Bob Luger
1x Dashing's ride or die chick
Main Event Star!





Posts

: 3291


Join date

: 2015-09-19


Age

: 21



xD
Can be for next PPV, can still work. I had like two more matches I wanted to put on this card, but it isn't one of the big four, so 9 is enough.
Admin





Posts

: 5954


Join date

: 2015-03-09


Age

: 20


Location

: MizTV


Humor

: Making Sons uncomfortable



Wendell Grace
Nick Starr
Don't care
TJ Kendra
Zack Starr
Don't care
Brock Lesnar
Dirty Diana
Brett Angel

_________________
2x World Heavyweight Champion as Kevin Owens
2015 Superstar/Champion Of The Year
2015 NXT King Of The Ring
     2x Hardcore Champion as Kayden Kynra(Former)
     3x NXT Television Champion as Lorin Seoul  (Former)
1x European ChampionLorin Seoul (Former)
1x NXT Tag Team Champion as JLV(Former)
1x World Heavyweight Champion as JLV(Current)
1x Women's Champion as Lexin Damjen (Former)
1x Hardcore Champion as Lexin Damjen  (Current)
OMG! Moment Of The Year: Running into the steel steps as JLV
Midcard Playboy





Posts

: 484


Join date

: 2015-07-01


Age

: 21


Location

: NJ


Humor

: Blunt Cunt



>when you're gonna bury Angel by having Adams compete twice
you also buried the divas

can't wait for the show tho
bless your heart

_________________
Accomplishments
Osiris - Black (2)
Main Event Star!





Posts

: 2600


Join date

: 2015-03-09



The Angelic Cyborg wrote:>when you're gonna bury Angel by having Adams compete twice
you also buried the divas

can't wait for the show tho
bless your heart
I literally have two divas matches, but I don't think people want 11 matches.
Admin





Posts

: 5954


Join date

: 2015-03-09


Age

: 20


Location

: MizTV


Humor

: Making Sons uncomfortable



fuckit, adding a 10th match. One of the two diva's matches I wanted.
Admin





Posts

: 5954


Join date

: 2015-03-09


Age

: 20


Location

: MizTV


Humor

: Making Sons uncomfortable



Admin





Posts

: 5954


Join date

: 2015-03-09


Age

: 20


Location

: MizTV


Humor

: Making Sons uncomfortable



Thought yiu downloaded the updated starr
_________________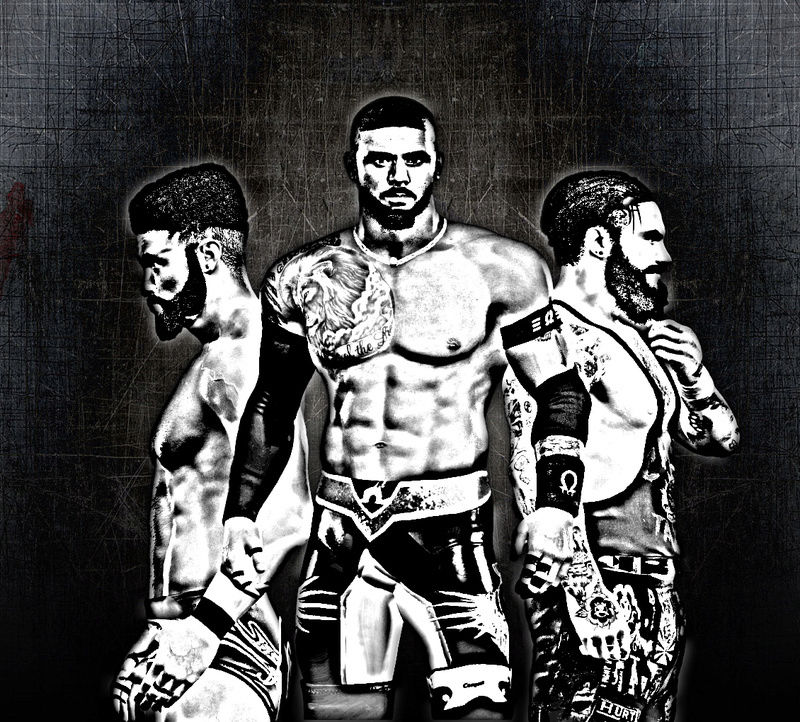 Main Event Star!





Posts

: 783


Join date

: 2015-07-19


Age

: 20


Location

: Hopewell, Virginia



Page 1 of 3 • 1, 2, 3

---
Permissions in this forum:
You
cannot
reply to topics in this forum