Fusion & Genesis PPV List!
-Battle Scars
-Anarchy Rulz
-Exodus
-CyberSlam
-Validation
-Point Break
-Regicide
-Home Coming
-Absolution
-Purgatory
Fusion/Genesis Superstar of the Week!
Page 1 of 8 • 1, 2, 3, 4, 5, 6, 7, 8

Do you think that The Corporation will make a clean sweep here tonight at Battle Scars?
CMV Battle Scars: Episode 159!
LIVE from the American Airlines Center in Dallas, Texas!!!
----- ----- ----- ----- -----
LIVE on the Battle Scars kickoff show, the ever-so-arrogant duo of Jimmuarie Williams and Nick Harris, will take on the newly formed, odd-ball, alliance of Kevin Lee and Tim LaFave! Which paring will it be that scores themselves a nice victory here tonight, and some serious cred in the tag team division?
In a feud that's been nothing more than a play to show dominance, Marcantel and Sushi-X will come face to face once more in an effort to put this bad blood to rest. With their respective allies ringside, the arena could turn into a battlefield at any moment, so the quicker that this once comes to an end, the better.
vs.
It's tag team warfare in the Vixen's division tonight, as old Mama LaFave pairs up with the young and brash, Megan Cooper, to tango with the fiery Danielle Ward and fan favorite, Kristen Page! After everything that has been said and done between these four, especially coming from little miss Cooper, expect this to be nothing more than an all-out brawl.
CMV World Tag Team championship!Starting things off on the main card here tonight at Battle Scars, is our first of three ladder matches, in which The Family's DJ Moore and Elijah Stewart will be putting up for grabs their CMV World Tag Team titles, against the two teams that they've already beaten in the past to retain those belts, The Misfits and #TrendingWorldwide! But keep in mind that neither Moore nor Stewart must be pinned for the championships to change hands, one member of a team must only but not-so-easily climb up a ladder and retrieve their prize!
If Aleksander Bannon actually manages to dethrone Troy Voodoo to win the International championship tonight, it'll be a cold day in hell for The Corporation. But with the CMV Light Heavyweight champ, Corporate Billy, ringside for this bout, that already minuscule chance of us seeing the belt change hands is now pretty much non-existent . . .
For Jade Divine, this is the biggest moment of her entire life, competing in front of over 20,000 people for a shot at the CMV Vixen's championship. For Amber Briggs, this is just another day's work, a walk in the park if you will, as she is seemingly over-looking her challenger here tonight. Will that be her eventual downfall; can Divine slay her Goliath here at Battle Scars; or will it be Briggs who proves to all that she doesn't just talk the talk?
After he was on the verge of finally putting down his mortal enemy once and for all just days ago on Monday night Fusion, Dave Turner saw it all flash away, as Ringo Maxx used those dirty heel tactics to score himself the 1, 2, 3. But where there's a will, there's a way, and Turner has more will than anyone we've ever seen here in CMV. Tonight, he gets another chance at vengeance against his foe, a chance to payback Ringo for what he's done, and send him straight to the pits of hell!
The Corporation is cleaning house, and their not afraid to show it. First it was Xander Slate, who payed the ultimate price by standing up to Triple H, possibly with his career. Now, it's #TrendingWorldwide, it's Bison and it's the third annual King of the Ring winner and CMV veteran, Paul Anderson. By the end of the night, we could be seeing two all-time greats leave us for the unemployment line, as both Anderson and Bison will be fighting to remain here on Monday night Fusion. But will the fight be futile; will JustIN Sane make it clear why he was chosen as The Corporation's golden goose; or might we see an utter shock pulled off, and witness Anderson be crowned our World champion once again?
Yuri Sokolov has decided that perhaps it'd be best for him to call in the big guns to tame the beast that is Bison, and so he has done exactly that. The Fusion general manager has sought out who he feels will teach The Barbarian the TRUE meaning of FEAR, and hopefully rid The Corporation of this burden. We've never witnessed a look of worry on the face of Bison before, mostly because he wears a mask, but also because we know him to be FEAR itself. What creature could Yuri possibly have found to match such ruthless, untamed, raw, power, so as to stand toe to toe with CMV's resident monster?
It's that time of year again, that special feeling is in the air, no- no, not joy and Christmas cheer, but utter destruction and the will to be the very best here in this company!!! Six of CMV Fusion's brightest, most cunning and most dominant forces will collide here in tonight's main event, putting their bodies and their careers on the line, all for just a CHANCE, to one day become the Undisputed World champion!
Last edited by Mr. Dashing on Sat Dec 19, 2015 11:19 pm; edited 1 time in total
_________________
1x Mr. Money in The Bank, 2x World Heavyweight Champion, Glammy Award for Heel of the Year
Xander Slate
Admin





Posts

: 3096


Join date

: 2015-03-08


Age

: 20


Location

: The Hood



Dope intro as always by the lovely Sunshine!

My predictions:
Lee & Tim
Sushi-X
Ward n Page
#TWW
Voodoo
Briggs
Maxx
Sane
? ? ?
GOTTA GO WITH THE MILK MAN, BABY!!!
MOOO MOOO MOOO!!!
Admin





Posts

: 3096


Join date

: 2015-03-08


Age

: 20


Location

: The Hood



Timlee
Sushi
Cooper n' Cass
The family
Voodoo
Sushina
Turner
Ace Stephens
Bison
Sunshine
_________________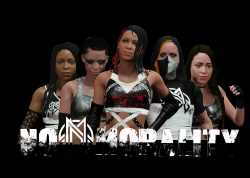 Aarons views on the Indys:
Admin





Posts

: 4602


Join date

: 2015-03-09


Age

: 20


Location

: MizTV



Not interested
Not interested
Ward&Page
#TWW
Voodoo
Not interested
Maxx
Mystery Opp
Grace
_________________
2x World Heavyweight Champion as Kevin Owens
2015 Superstar/Champion Of The Year
2015 NXT King Of The Ring
     2x Hardcore Champion as Kayden Kynra(Former)
     3x NXT Television Champion as Lorin Seoul (Former)
1x NXT Tag Team Champion as JLV(Former)
Midcard Playboy





Posts

: 478


Join date

: 2015-07-01


Age

: 20


Location

: NJ



Kingwolf stfu and go fap to Kevin Owens

Cashing in on Tyson Kidd tonight
_________________
Main Event Star!





Posts

: 2071


Join date

: 2015-09-19


Age

: 21



Kevin LaFave
Cipher and Marcuntel
idk I don't care
#TWW
Bannon
Briggs
Turner
Sane
Sunshine
_________________
Main Event Star!





Posts

: 2140


Join date

: 2015-05-13


Age

: 18


Location

: Ontario, Canada



I get it FEAR as in newly signed guy named FEAR
_________________
Luther Thunder: 1x European Champion
Rashad Rockwell:1x Tag Team Champion with Kidd Campbell
Eligah Stewart
: 1x Tag Champion with DJ Moore
Jimmaurie Williams
:  2x CMV International Champion. Debut Episode 109.
Parker: 1x European Champion
Anthony Brown: 1x Television Champion
Main Event Star!





Posts

: 1316


Join date

: 2015-08-18


Age

: 14



Randy Borton wrote:Kevin LaFave
Cipher and Marcuntel
idk I don't care
#TWW
Bannon
Briggs
Turner
Sane
Sunshine
The burial of Leo Cruz begins tonight.
_________________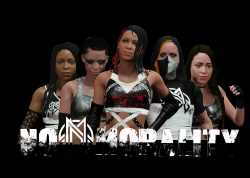 Aarons views on the Indys:
Admin





Posts

: 4602


Join date

: 2015-03-09


Age

: 20


Location

: MizTV



Holybatman wrote:Kingwolf stfu and go fap to Kevin Owens


It's a good thing, I don't give a damn about you.
_________________
2x World Heavyweight Champion as Kevin Owens
2015 Superstar/Champion Of The Year
2015 NXT King Of The Ring
     2x Hardcore Champion as Kayden Kynra(Former)
     3x NXT Television Champion as Lorin Seoul (Former)
1x NXT Tag Team Champion as JLV(Former)
Midcard Playboy





Posts

: 478


Join date

: 2015-07-01


Age

: 20


Location

: NJ



Page 1 of 8 • 1, 2, 3, 4, 5, 6, 7, 8


Similar topics
---
Permissions in this forum:
You
cannot
reply to topics in this forum