Fusion & Genesis PPV List!
-Battle Scars
-Anarchy Rulz
-Exodus
-CyberSlam
-Validation
-Point Break
-Cause & Effect
-Home Coming
-Absolution
-Purgatory
Fusion/Genesis Superstar of the Week!
Page 7 of 9 •

1, 2, 3, 4, 5, 6, 7, 8, 9

All CAWs on Fuion

The Fast and The Furious
Skys the Limit  (Tokyo Drift)

Bob Storm
Sig 1  X Factor
Sig 2  Lionsault 2
Fin 1   Standing Corkscrew Moonsault  (Thunder Storm)
Fin 2   Phoenix Splash  (Lightning Storm)

Furious Frank
Sig 1    X Factor
Sig 2    Old School
Fin 1    Tombstone Piledriver 3 (Furious Piledriver)
Fin 2    Brainbuster 1 (The Furybuster)

The Nachoman Andy Savage
Sig 1  Running Bionic Elbow
Sig 2  Flying Hotshot
Fin 1  Diving Elbow Drop 10 (Nacho Madness)
Fin 2  Diving Double Axe Handle 2 (Nachos and Cheese)

The Headhunter (coming soon)
Sig 1   Superkick 10
Sig 2   Stinkface 2
Fin 1   Ultimate Splash 2 (tbc)
Fin 2   Diving Headbutt 4 (tbc)
Midcard Playboy





Posts

: 226


Join date

: 2015-12-21



Zack Cage

Sigs: Schoolboy & Superkick, Superkick 1
Fins: Single Underhook Facebuster (The Human Cost), Superkick 7

Change the Spear to that, pls Dashing. <3
_________________
ZACK CAGE
Current and 1X CMV Anarchy Champion
MERCEDES VARGAS
Pleb





Posts

: 27


Join date

: 2015-03-15


Age

: 22


Location

: NC



Fury
Show: Fusion
SIGNATURES: End of All Hope (Attitude adjustment), Planet Hell (RKO)
FINISHERS: Slaying the Dreamer (Pop up power bomb) Weak Fantasy (Stone cold stunner)
_________________
FURY-  2x CMV Vixens Champion, CMV Womens IC Champion.
Grid & Animal BLACK STRIKE RENEGADES- Tornado Tag Champions

My CAW's:
Fury
Gavin 'Extreme' Wheeler
Takeshi Matsumoto- New Orient Express -Tag Team Champion
Walter Goldman Midcard Playboy





Posts

: 296


Join date

: 2015-12-12


Age

: 23



"The Man of a Thousand Cheat Codes" Arik Edward

Signatures

"Goomba Stomp" (Running/Diving Meteora)
"Game Over Loser." (Belly to Back Mat Slam 1)

Finishers

"C-C-C-C-Combobreaker" (Butterfly Piledriver)
"8-Bit Canadian Smash" (Corkscrew Forearm Smash/Catching Bullhammer)


_________________
F*CK BOLSTAD
F*CK Wrestling Originals
Main Event Star!





Posts

: 629


Join date

: 2015-07-19


Age

: 19


Location

: Hopewell, Virginia



About time I made an updated Finisher name list for my CAWs.

FEAR
Tigerbomb "Deaths Door"
Diving Kick off the top rope (rare) "Foot in the Grave"
Brainbuster (rare) "Final Nail in the Coffin"
Diving Cross Body "Six Feet Under"

Cassie Maverick
Shattered Dreams "Cunt Punt"
Bella Buster "By the Bulls Horns"
Styles Clash "Cassies Clash"
RKO (new) "Cassies Cutter"

Lovely Lewis aka Raging Rick
Sharpshooter "Lewis Leglock"
Clothesline from Hell (new) "Lovely Lariat"
Outsiders Edge "Ragin' Edge"

Sultry Susanna (yet to appear)
Stomps to the chest "Are they real?"
Testicular Claw "HLA"
Spinning Heel Kick "High Heels"
Last Ride Sitout Powerbomb "Dumped"







_________________
My Characters
Cassie Maverick - 2x IC Champion, 2x Vixen's Champion
Mr. Showtime - 1X Tag Team Champion
Bill Maverick
Rage
Gluttony
The Jezebels (Susanna and Valderiss)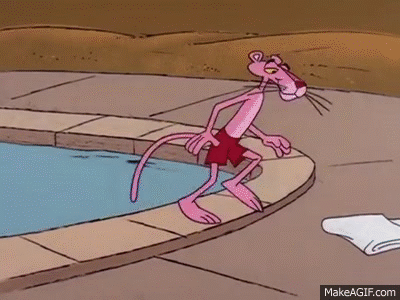 Main Event Star!





Posts

: 694


Join date

: 2015-09-13



Crowe -
Sig - Bang a Rang
Finisher - Swanton Bomb and Regal Cutter aka The Crowes Nest.

Jon Reed -
Sig - whippersnapper and jacknife
Finisher - The End of Days aka The Fallen Angel and The Lift and Cutter aka The Fall From Grace

The Fallen -
Finsher - Wheelbarrow Codebreaker - The Rise and Fall
_________________
My Caws::


Jon Reed - Genesis
Crowe - Fusion
Mason Miller - Intensity
Phillip Melick - Unmatched
Angelina Hawkins - Ferocity
Christine Lashley - Ferocity
Lance Griffen - Genesis
Tyson Cage - Fusion (Reality Wrasslin)
Jacob Hardway - Intensity

Midcard Playboy





Posts

: 372


Join date

: 2016-01-22


Age

: 19


Location

: Ohio



Bumping this as I think everybody needs to update their CAW finisher names.

Cassie Maverick 
RKO - Cassie's Cutter
Bella Buster - By the Bull's Horns
Shattered Dreams - Cunt Punt
Figure 8 - Career Killer

Rage
Omega Driver - Twilight Descends
Sit-Out Crucifix Powerbomb - Jesus Wept
Torture Rack - Sweet Suffering
Figure 4 Sharpshooter - Threshold of Pain

Mr. Showtime
Superkick - Showstopper
Last Chancellery- Headliner
Diving Elbow Drop - The Main Event

Gluttony
Double Handed Chokebomb - Feast or Famine
Hyperdrive - Lunch Rush
Mojo Splash - Fat Attack

Note - My characters will all have their movesets adjusted in the near future to match this list.
_________________
My Characters
Cassie Maverick - 2x IC Champion, 2x Vixen's Champion
Mr. Showtime - 1X Tag Team Champion
Bill Maverick
Rage
Gluttony
The Jezebels (Susanna and Valderiss)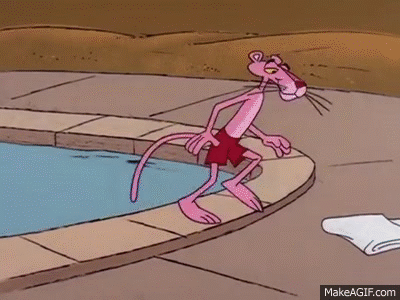 Main Event Star!





Posts

: 694


Join date

: 2015-09-13



_________________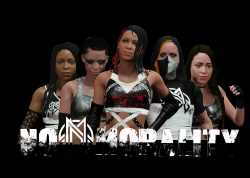 Aarons views on the Indys:
Admin





Posts

: 4596


Join date

: 2015-03-09


Age

: 20


Location

: MizTV



Bettey Meyers
SIG-pop up cuter- Kingdom Fall
SIG2 - vertical suplex powerbomb - Rain Storm
FIN- courbuster g.t.s - Light Out
FiN2 - 450 splash - 450 splash

Michael Pratt
SIG - 1916 2 - Ice Breaker
SIG2 - zack attack - Pratt Attack
FIN - 630 senton - 630
FIN2 - leaping mushroom stomp - Heat Wave

Troy Meyers
SIG - paige turner - Troy turner
SIG2 - ^
FIN - killswitch - Flip The Switch
FIN2 - ^
_________________
Main Event Star!





Posts

: 542


Join date

: 2016-06-10


Age

: 13


Location

: Cordele, Georgia



Page 7 of 9 •

1, 2, 3, 4, 5, 6, 7, 8, 9


Similar topics
---
Permissions in this forum:
You
cannot
reply to topics in this forum