Fusion & Genesis PPV List!
-Battle Scars
-Anarchy Rulz
-Exodus
-CyberSlam
-Validation
-Point Break
-Regicide
-Home Coming
-Absolution
-Purgatory
Fusion/Genesis Superstar of the Week!
Page 1 of 2 • 1, 2

Who will be the last man in the King of the Ring?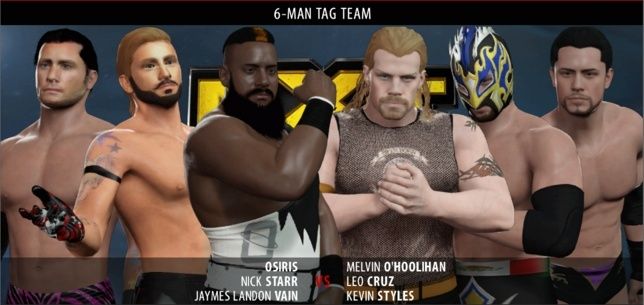 To kickoff tonights show, the final show before NXT Contingency we'll see all six of the known superstars in this years King of the Ring tournament take place in a 3 on 3 tag team match before they fight eachother in four days time, for that spot in the Main Event and the chance to potentially walk out of NXT Contingency, the NXT Champion, this match is must win for every single member of both teams, but only three men will walk out with a last minute momentum boost.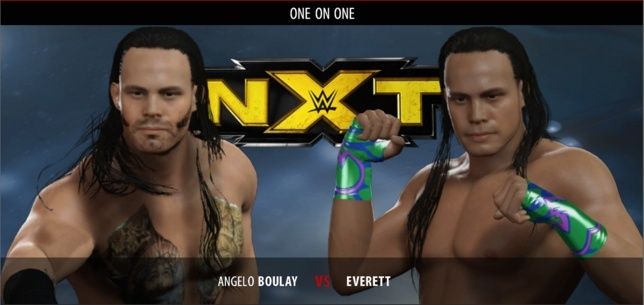 Up next we have the newcomer Angelo Boulay taking on a man who has struggled to make the cut in recent weeks, as Everett looks to prove himself tonight, after being off of the card for over a month. Both of these men will need an impressive performance, but only one will walk out with the win, could we see Boulay dominate another competitor, or will Everett finally shine?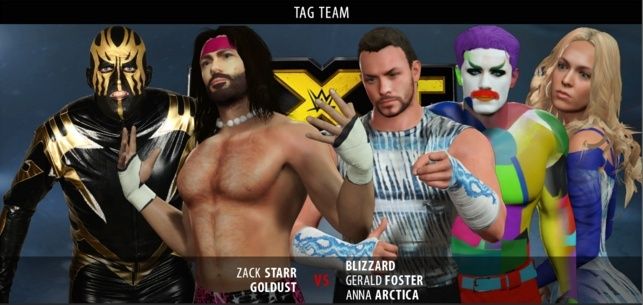 Some more tag team action taking place on the go home show, as the NXT Television Champion, Zack Starr teams up with Goldust, to take on their respective opponents at NXT Contingency, the number one contender for the NXT Television Championship, and the man Goldust busted open a few weeks ago, Gerald Foster, this will be just a taster of what is to come in four days time at Contingency.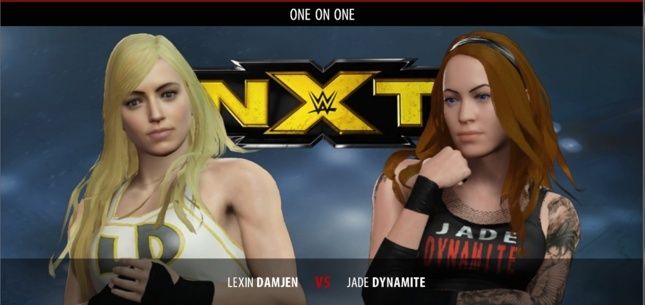 Last week on NXT, Lexin Damjen overcame '1Shot' Leona, Alexia Hamilton, and Victoria King in a fatal four way to earn her spot in a number one contenders match for the NXT Womens Championship at NXT Contingecy, in tonight's Co-Main Event, we'll find out who her opponent will be at Contingency, but for now, she'll be taking on Jade Dynamite which could well be for the title in the near future.
Last Ditch Qualification Match
All six of the men who lost qualification matches for the second annual King of the Ring will get one more shot at earning a spot on the NXT Contingency card tonight as they head to battle in an over the top rope battle royal to define the final man in this years King of the Ring.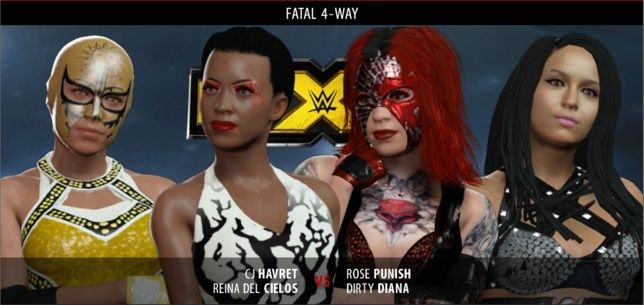 Last week we found out one of the participants in the number one contenders match at Contingency, tonight, we'll find another as Rose Punish, CJ Havret, Dirty Diana and Reina Del Cielos go all out in a Fatal Four Way match to find out who'll have a chance at becoming the number one contender for the NXT Womens Championship.
Don Bishop has not had an easy life here in NXT after declining the hand of Marko Punish three weeks ago, tonight he has the chance to set things right before these two men go face to face one more time at NXT Contingency, will we see Don Bishop get his retribution? Or will Marko continue his strong streak.
NXT Contingency Card so far:
Brett Angel Vs D'Angelo St. Daniels Vs King of the Ring Winner
Zack Starr Vs Blizzard
Gerald Foster Vs Goldust
The Corruption Vs The Bringers of Despair
Jade Dynamite Vs Nancy Hurt
King of the Ring (Leo Cruz, Nick Starr, Kevin Styles, Jaymes Landon Vain, Osiris, Melvin O'Hoolihan & ???
_________________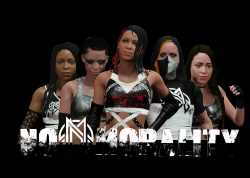 "90 OvR cap"

Game on, cmon Bishop

oh ive made my vixen caw, just uploading it in a bit
Bishop be needing dat win dawg.
_________________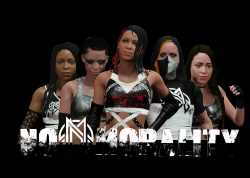 "90 OvR cap"

no kidding lol....

ok, she's uploaded, tell me what you think

i called her

The Cry Baby' Tia Perry

i saw call name, and made a fitting caw of what i think looks good, hope she fits in on NXT

taunts for her fit her too
Will check her out after the match I'm doing, downloaded your other caws too. Dat cheeky police chief.
_________________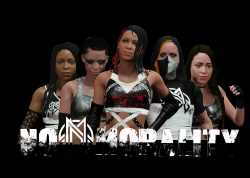 "90 OvR cap"

Miztacular wrote:Will check her out after the match I'm doing, downloaded your other caws too. Dat cheeky police chief.
Well with Bossman's entrance, be a shame not to use it... So i thought i'd create our very own copper caw.... lets face it, many would love to beat him up lol
Might tie him in with The Authority or something, we'll have to see

Kane might be hiring extra security

_________________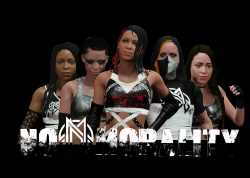 "90 OvR cap"

should be fun.... only thing i forgot to do was change his crowd signs to Bossmans, but thats minor detail i guess
_________________
1x CMV Television Champion - Top's Newsome
1x CMV Vixens Champion - Kitty Quinn-Belle
1x CMV International Champion - Chris Andrews
2x CMV Anarchy Champion - Chris Andrews
1x CMV Tag Team Champion (Divine Affairs w/Paul Divine)
1x CMV Womans Intercontinental Champion - Dawn Bryan
1x CMV Tag Team Champion - Kid Campbell (Gladiators w/ Rashad Rockwell)
2x CMV Light Heavyweight Champion - El Jefe
_________________
Luther Thunder: 1x European Champion
Rashad Rockwell:1x Tag Team Champion with Kidd Campbell
Eligah Stewart
: 1x Tag Champion with DJ Moore
Jimmaurie Williams
:  2x CMV International Champion. Debut Episode 109.
Parker: 1x European Champion
Anthony Brown: 1x Television Champion
Main Event Star!





Posts

: 1403


Join date

: 2015-08-18


Age

: 14


Humor

: Jokes



Page 1 of 2 • 1, 2

---
Permissions in this forum:
You
cannot
reply to topics in this forum