Fusion & Genesis PPV List!
-Battlescars
-King of the Ring
-Exodus
-CyberSlam
-Tag Team Cup
-Validation
-Dark Carnival
-Point Break
-Regicide
-Wild Card
-Absolution
-Emergence
-Home Coming
-Cause & Effect
-Final Resolution
-Purgatory
-Ascendance
Fusion/Genesis Superstar of the Week!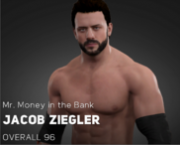 Page 1 of 2 • 1, 2

Who Will Win The King of the Ring?
To open up the show, we'll be seeing who this years King of the Ring winner will be, and what an opportunity it is, as the winner will head straight into tonights Main Event against Brett Angel and D'Angelo St. Daniels. All of the competitors have a solid chance of winning tonight, but only the most resilient man can do it, making his way through three matches to compete in a fourth match, in the same night, against two of NXT's best. The only thing is, who is this mystery competitor? He is the real X-Factor in this match, is he a returning superstar? A superstar making his debut, or maybe it's a special appearance from a Fusion star. We'll have to wait and see.
After coming out and creating an open challenge, The Thunder Circus got something a little different from The Authority, a chokeslam to Big Chris and Bull, and a match tonight between Nathan Willis and Parker, who has returned under a new alias, Thunder. Will Thunder be able to make the impact he so desperately needs, or will The Authority stay strong.
After over a month of back and forth disputing between the artist, Gerald Foster, and The Bizarre One, Goldust, they will finally lock horns in a match to get tonights Pay Per View going, will Gerald Foster get revenge for being cracked open a few weeks ago, or will Goldust once again get the advantage over Foster.
In the first of three Vixens matches of the night, we'll see Dirty Diana take on Reina Del Cielos for the final time, this time under Extreme Rules. Diana thought she was done and dusted with Reina after beating her twice in a row this past month, however after Reina cost Diana a shot at a number one contenders match for the NXT Womens Championship. Diana viciously attacked Reina and requested they go at it one more time, this time, under Extreme Rules.
NXT Tag Team Championship
In the first of four Title Defenses tonight, The Corruption look to make their first defense as the NXT Tag Team Champions and it will be against the Bringers of Despair who'll be making use of their rematch clause on tonight's Pay Per View, if the Bringers win, they'll become the first team in NXT history to become three time NXT Tag Team Champions if they win tonight, however The Corruption will not be looking to let that happen, as they look to become the first team in the new season of NXT, to hold the titles for more than a month.
NXT Womens Championship Number One Contenders Match
After going through brutal fatal four way matches to earn their respective places in this match, we'll see Lexin Damjen finally get her shot at the big one, after losing a number one contenders match on fusion, and failing to make it into a contenders match for months, she finally has her chance, and she could well take it, all she has to do is beat Havret, who has been looking strong lately, and will be looking to avenge her HALO partner, "1shot" Leona who was pinned by Damjen in their qualification match. All we know is the winner will have a shot at the NXT Womens Championship at episode 100 (Episode 25 of UnMatched), NXTreme
NXT Television Championship Match
Both of these man have a pinfall victory over eachother, Blizzard beat Zack Starr way back when in the fallout of Climb 2 Fame, which earned him this match, while on the other hand, Zack Starr pinned Blizzard just four days ago in tag team action, this should be an interesting match up as nobody really has one over the other. However Zack Starr will have to keep his eyes out for Anna Arctica ringside, who's been known to get involved in Blizzards matches if she has too.
NXT Womens Championship Match
We could finally see Jade Dynamite meet her match tonight, as she takes on probably the only Vixen on NXT that can match her height, and overpower her strength as she defends against Nancy Hurt. This match probably won't be winning any awards, but it will damn well be a brutal contest between the two.
In tonights co-main event, we'll be seeing the rubber match between Marko Punish and Don Bishop, who've been going back and forth since the debut of Don Bishop, Marko initially offered his hand to Bishop who declined, Bishop tried to fix it by offering his hand to Marko after their last match, but Marko walked off and quickly turned around flooring Bishop with a punch to the head.
In tonights Main Event, the authority are trying to ensure they remain in control of the NXT Championship, by turning tonights Main Event into a triple threat, by putting The Authorities poster boy, D'Angelo St. Daniels up against Brett Angel, who has ties with The Authority at the moment and then finally, the winner of the King of the Ring, who would have already gone through three matches already that night.
Admin





Posts

: 5954


Join date

: 2015-03-09


Age

: 20


Location

: MizTV


Humor

: Making Sons uncomfortable



The Mystery Man
Nathan Willis
Gerald Foster
Dirty Diana
The Corruption
Lexin Damjen
Blizzard
Jade Dynamite
Marko Punish
Brett Angel
Admin





Posts

: 5954


Join date

: 2015-03-09


Age

: 20


Location

: MizTV


Humor

: Making Sons uncomfortable




_________________
Accomplishments
Osiris - Black (2)
Main Event Star!





Posts

: 2601


Join date

: 2015-03-09



MELVIN... MELVIN...MELVIN!!!!
_________________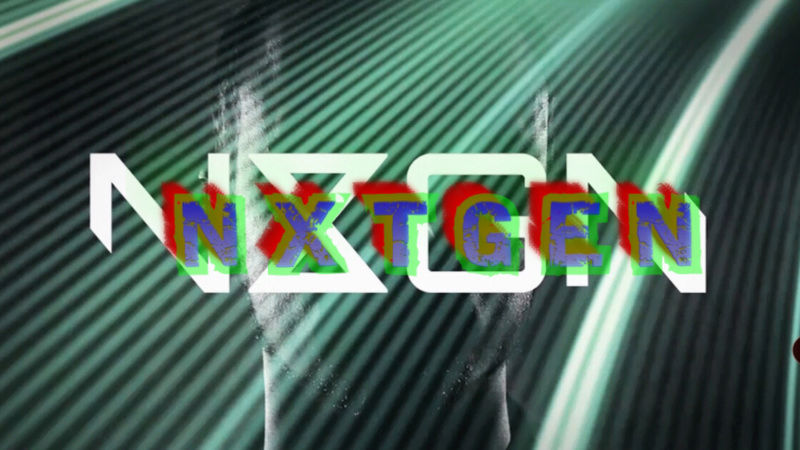 Main Event Star!





Posts

: 706


Join date

: 2015-03-27



Beardlisto is gonna win it all
_________________
Main Event Star!





Posts

: 2641


Join date

: 2015-05-13


Age

: 18


Location

: Ontario, Canada


Humor

: Dashing's jokes



Cashing in on Mike Grizzly tonight
_________________
Accomplishments :

2018 Heel of the Year as Schmidty
2018 Newcomer of the Year as Schmidty
2018 Face of the Year as Bob Luger
2018 Promoer of the Year
1x European Champion as Schmidty
2x United States Champion as Schmidty
1x Undisputed Champion as Schmidty (current)
1x Alpha World Champion as Bob Luger
1x Dashing's ride or die chick
Main Event Star!





Posts

: 3291


Join date

: 2015-09-19


Age

: 21



_________________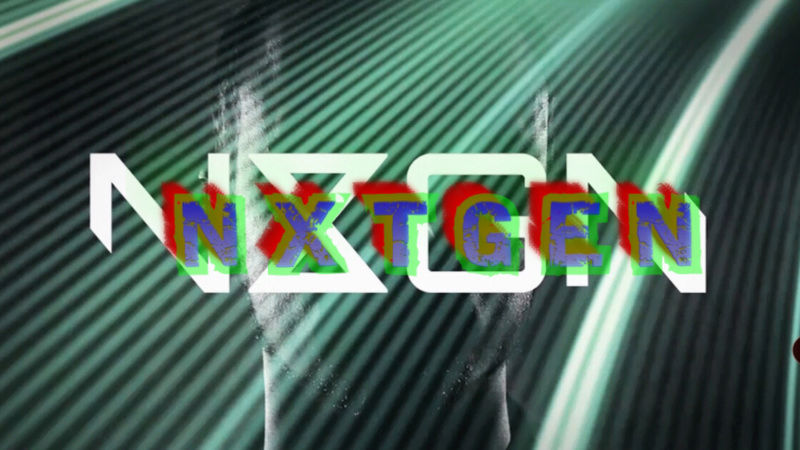 Main Event Star!





Posts

: 706


Join date

: 2015-03-27



More of a kullkockin kinda guy.
Admin





Posts

: 5954


Join date

: 2015-03-09


Age

: 20


Location

: MizTV


Humor

: Making Sons uncomfortable



_________________
Main Event Star!





Posts

: 2641


Join date

: 2015-05-13


Age

: 18


Location

: Ontario, Canada


Humor

: Dashing's jokes



Page 1 of 2 • 1, 2

---
Permissions in this forum:
You
cannot
reply to topics in this forum