Fusion & Genesis PPV List!
-Battle Scars
-King of the Ring
-Exodus
-CyberSlam
-Tag Team Cup
-Validation
-Dark Carnival
-Point Break
-Regicide
-Wild Card
-Cause & Effect
-Emergence
-Home Coming
-Absolution
-Final Stand
Fusion/Genesis Superstar of the Week!
Page 1 of 3 • 1, 2, 3

Who's had the best year so far?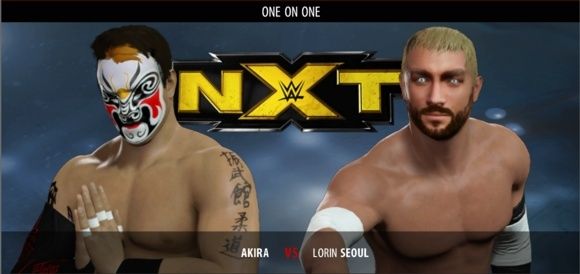 To kick off tonights show, we'll be seeing Mr. Money in the Bank Akira take on last years King of the Ring winner, a three time NXT Television Champion, Lorin Seoul. Both men have struggled as of late despite their achievements. With Seoul yet to have a win on the new season and Akira struggling to make the card after winning Money in the Bank. Tonight could be an opportunity to turn their career around, but for whom?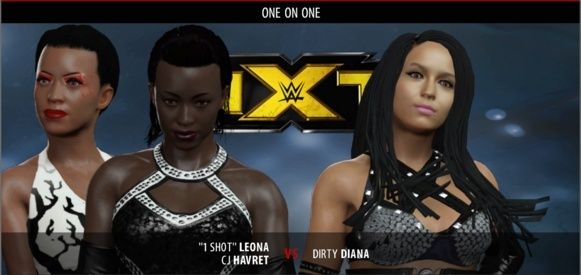 A few months ago, "1Shot" Leona beat and battered Dirty Diana, destroying her face, some would call it a blessing in disguise, but nonetheless, it would still have been an awful experience for Diana, potentially being the reason as to why she lost her Title shot that month. Dirty Diana never got the chance to get some revenge for the damage Leona did to her, tonight maybe the night however, as Leona goes one on one with Dirty Diana.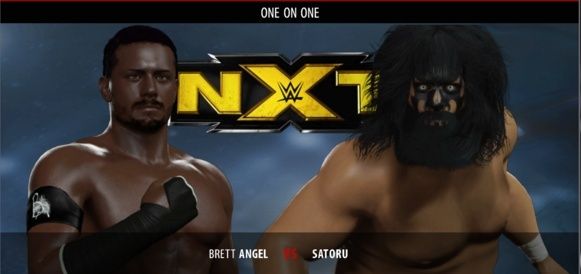 After the brawl in last weeks Main Event, we were left with the picture of a crumpled up Osiris backstage while the rest of HALO were in the ring trying to take out the NXT General Manager Kane. It was also revealed that the man behind the attack was Satoru, and so tonight, Satoru will be in action against the other Superstar in HALO, the former two time NXT Champion, Brett Angel, who'll be looking to avenge his stablemate.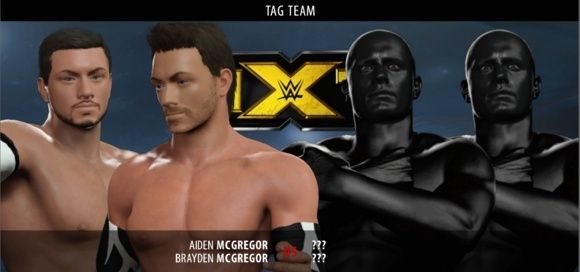 Tonight The Saints have the opportunity to get back into the Title picture for the NXT Tag Team Championships, last week we saw The Stylists beat Mckully Kullcockin and Melvin O'Hoolihan to earn their spot in the number one contenders match, tonight we'll see if The Saints can do the same, however, who will there opponents be? I guess we'll have to find out.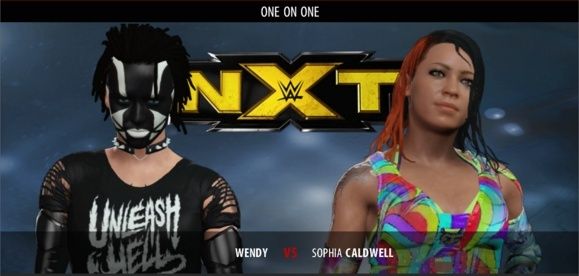 Wendy has already picked up an enemy here in NXT, and it comes in the form of another newcomer, Sophia Caldwell, who seems to have an obsession with the NXT Womens Champion Jade Dynamite. After teaming with Jade Dynamite and picking up the win last week, Caldwell would attack Wendy and start repeatedly slapping her until Jade Dynamite broke it up, Wendy would get her revenge though, sneaking up behind Caldwell and getting a cheeky low blow in there.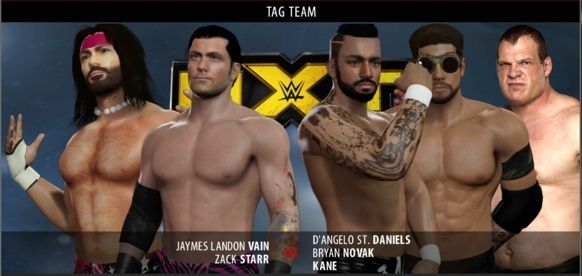 Kicking off last weeks show in celebration, only to be chokeslammed by the NXT General Manager Kane has left The Revolt hungry for revenge. Tonight they'll get that chance as they take on D'Angelo St. Daniels and the newest member of The Authority, Bryan Novak, this could be an all star match, and with Kane ringside, the odds are certainly against The Revolt.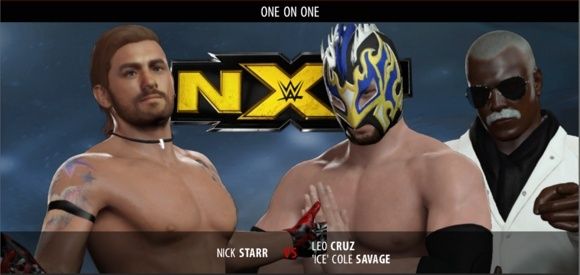 This is certainly turning out to be a great second half of the year for Nick Starr, winning the King of the Ring and the NXT Championship in the same night. However, if there's one thing to look out for as Champion, it's the money in the bank briefcase. In last weeks house show on Saturday, we saw Leo Cruz go one one with Mr. Money in the Bank Akira, after the match Cole Savage would steal the briefcase and take it for Leo Cruz declaring that Nick Starr would not last a month with the Title, so tonight, we'll see what Main Events over the next few months could potentially look like, as Leo Cruz takes on Nick Starr, with Cole Savage in his corner of course.
NXTreme Card so Far:
Nick Starr Vs D'Angelo St. Daniels
Jade Dynamite Vs CJ Havret
_________________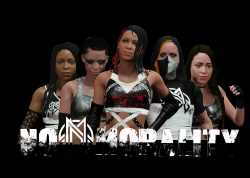 "90 OvR cap"

Cruz is cashing in on Starr. The main event should now be for the NXT Title.
Will straight up screenshot the message from you saying you want them to have a match for th briefcase.
_________________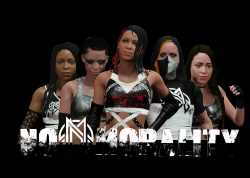 "90 OvR cap"

Bless your based heart, Mizzy.
Cashing in on Starr as well tonight.
_________________
Accomplishments :

2018 Heel of the Year as Schmidty
2018 Newcomer of the Year as Schmidty
2018 Face of the Year as Bob Luger
2018 Promoer of the Year
1x European Champion as Schmidty
2 x United States Champion as Schmidty
1x Alpha World Champion as Bob Luger
Main Event Star!





Posts

: 2665


Join date

: 2015-09-19


Age

: 21



Miztacular wrote:Will straight up screenshot the message from you saying you want them to have a match for th briefcase.
idk what that's supposed to prove, that convo was like a year ago
i've had time to come up with something even better since then
Miztacular wrote:Will straight up screenshot the message from you saying you want them to have a match for th briefcase.
Oh, so can I just get a match for the MiTB briefcase?
_________________
1x CMV Anarchy champion
1x CMV Tag Team champion
Bludgeon
1x Mr. Money in The Bank, 2x World Heavyweight Champion, 1x United States champion, Glammy award for Feud of the Year, Glammy Award for Heel of the Year
Xander Slate
Admin





Posts

: 3709


Join date

: 2015-03-08


Age

: 20


Location

: The Hood


Humor

: Knock knock!



you don't even have a caw on the show
I mean you already did. Xander Slate Vs Norrie
_________________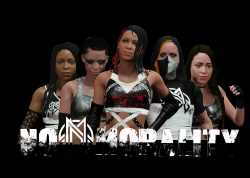 "90 OvR cap"

Page 1 of 3 • 1, 2, 3

---
Permissions in this forum:
You
cannot
reply to topics in this forum