Fusion & Genesis PPV List!
-Battle Scars
-King of the Ring
-Exodus
-CyberSlam
-Tag Team Cup
-Validation
-Dark Carnival
-Point Break
-Regicide
-Wild Card
-Cause & Effect
-Emergence
-Home Coming
-Absolution
-Final Stand
Fusion/Genesis Superstar of the Week!
Page 1 of 6 • 1, 2, 3, 4, 5, 6

Which of the announced matches is filling up your underwear with the most cream?
Vs
???
To kick off the show tonight, we're going to see the former three time NXT Television Champion kick it off with an open challenge, it's looking unlikely that he'll be able to make episode 100 looking at his current place on the card, but he'll be looking to make a statement to the NXT General Manager Kane, but who will be the one to answer the call?
Vs
Up next we'll see The Authorities hounds put to use as the three members of The Bringers of Despair, led of course by Eclipse look to take on the Number One Contenders for the NXT Tag Team Championships and get them out of the equation before NXTreme in four days time. Surely another ploy by Kane to keep The Authority at the top of the mountain.
Vs
On last weeks NXT Live Event, the NXT General Manager Kane announced that Akira and Leo Cruz would face eachother for the Money in the Bank briefcase at NXTreme, and so tonight the official holder Akira will be looking to pick up some last minute momentum, and what would be a better way to do so than by beating the season one veteran and former NXT Hardcore Champion, Kevin Styles.
Vs
After declaring that all the pressure would be on the shoulders of Brett Angel in the Co-Main Event of NXTreme, the NXT General Manager Kane is looking to begin dismantling the former two time NXT Champion tonight, by putting him in a match with the legend, Marko Punish. In the spirit of the upcoming Pay Per View, it'll be under Extreme Rules, Angel will have to watch out tonight and remain 100% heading into his match at NXTreme.
Vs
It wasn't too long ago when Jade Dynamite turned her back on the CMV universe, attacking innocent Vixens such as Nancy Hurt, Sophia Caldwell and Wendy with a lethal curb stomp, tonight Wendy will have a chance to get her own back and continue her unbeaten streak here in NXT with a win over the NXT Womens Champion. CJ Havret picked up a solid win at last weeks house show gaining momentum, now it's Jade Dynamites turn to return the favour.
&
Vs
&
In tonights Co-Main Event we'll see the beginning of a new Era for the NXT Vixens, as of NXTreme, a new Championship will be introduced to CMV, the NXT Womens Intercontinental Championship, tonight we'll see these two teams of Vixens square off and the winning team, will kickoff NXTreme with a bang to crown the first ever NXT Womens Intercontinental Champion. Lexin Damjen and Rose Punish have a lot of momentum heading into this match, but you can never count out their respective team mates Dirty Diana and "1Shot" Leona who will always be ready to steal the show.
Vs
With D'Angelo St. Daniels taking on Nick Starr in the Main Event of NXTreme, it seems only fitting that he should take on the brother of Nick Starr, Zack Starr in the go home show, as of now, Zack Starr is in the same boat as Eclipse, not knowing who he'll be defending against at NXTreme, so he has everything to fight for tonight to build up as much momentum as possible, while stunting the momentum of DSD to give his brother a hand at NXTreme.
NXTreme Card so far:
Nick Starr Vs DSD
Brett Angel Vs ???
Jade Dynamite Vs CJ Havret
The Bringers of Despair Vs The Saints
Akira Vs Leo Cruz
Gerald Foster Vs Stardust
_________________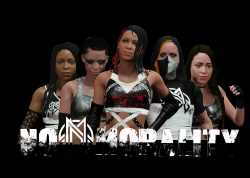 Sorry I missed the last stream, you caught me while I was sleeping, message me again before this stream goes up again. Sorry Cop.
I forgive you tim, the next one won't be at the best time for you because I'm at work everyday until the PPV on thursday (always do PPV's on my day off) it'll be at like 8-10am your time. Tomorrow. The PPV however will be on Thursday around the same time Deej normally streams.
_________________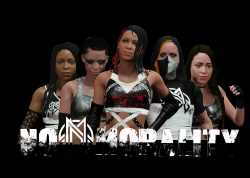 I'll be up for it. Don't worry.
My brother just tipped a pint of fucking water on my headset, will test them after they dry, if they don't work I'm going to have to order new ones which means no stream until they arrive.
_________________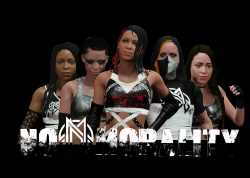 Yeah, went all over my brand new laptop too, luckily I was able to move it before it got too wet, however the headset got completely soaked.
_________________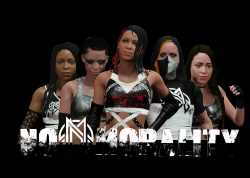 How old is your brother

f your brother
_________________
Main Event Star!





Posts

: 2534


Join date

: 2015-05-13


Age

: 18


Location

: Ontario, Canada


Humor

: Dashing's jokes



I remember when my lil sis spilled a full cop of O.J near my laptop.... I haven't moved as fast in my life lol, luckily i picked up the laptop just in time or it would have been ruined.
_________________
1x CMV Television Champion - Top's Newsome
1x CMV Vixens Champion - Kitty Quinn-Belle
1x CMV Undisputed Champion - Chris Andrews
1x CMV International Champion - Chris Andrews
2x CMV Anarchy Champion - Chris Andrews
1x CMV Wold Tag Team Champion (Divine Affairs w/Paul Divine but Divine vacated his tag belt, making Brit Solo Tag Team Champion)
1x CMV Womans Intercontinental Champion - Dawn Bryan
1x CMV Tag Team Champion - Kid Campbell (Gladiators w/ Rashad Rockwell)
2x CMV Light Heavyweight Champion - El Jefe
1x CMV Tag Team Champion - Don Bishop (The Wanderers w/ Gavin Extreme)
Main Event Star!





Posts

: 3035


Join date

: 2015-12-11


Age

: 99


Location

: (NEAR)... Leeds, England


Humor

: yes :D



Page 1 of 6 • 1, 2, 3, 4, 5, 6

---
Permissions in this forum:
You
cannot
reply to topics in this forum