Fusion & Genesis PPV List!
-Battle Scars
-Anarchy Rulz
-Exodus
-CyberSlam
-Validation
-Point Break
-Cause & Effect
-Home Coming
-Absolution
-Purgatory
Fusion/Genesis Superstar of the Week!
Page 1 of 5 • 1, 2, 3, 4, 5

Who would you like to see go at it in an Elimination Chamber qualifying match on Genesis?
Monday night Fusion: Episode 17!
LIVE from the Infinite Energy Arena in Duluth, Georgia!!!Exodus card thus far!
(Subject to change.)
-Elimination Chamber match for the CMV International championship! Featuring: Troy Voodoo (c)
----- ----- ----- ----- -----
vs.
Non-title matchLast night, we witnessed Cassie Maverick get the opportunity of a lifetime thanks to the CMV fans, and she didn't let that chance pass her by! Crowned as the NEW Vixen's champion, Cassie will now be a prime target for everyone else on the Vixen's roster, including her opponent tonight and one of the other three challengers in the fatal 4-way bout at CyberSlam, Megan Cooper. A victory for Cooper would not only shutdown the momentum that Maverick has been riding, but also put her in position for a future title match after Briggs gets a crack at getting the belt back!
Tonight, we get to see the much anticipated debut of Mighty Dood; superhero extraordinaire! But his opponent remains a mystery . . . Who could be so brave as to challenge such a dashing and powerful man!?!? Find out tonight, on Fusion!!!
vs.
For the first time in a while, we'll get to see DJ Moore in singles action, as he takes on The Australian Daredevil, Jeremy Blake! A win for either one of these superstars could put them in line for a qualifying match to gain entry into the Elimination Chamber at Exodus!
vs.
Ladies and gentleman, your Undisputed UNDISPUTED World champion, Troy Voodoo, has arrived! The golden pony boy of The Corporation managed to do what JustIN Sane could not last night at CyberSlam, and put down King Anderson. But now there's the question of whether or not Sane will be getting his owed rematch for the World title, and what about Anderson's clause? I guess we'll just have to wait and see what Triple H has to say about all of this, as the war continues between the powers that be and the resistance.
vs.
I.T. Elimination Chamber qualifying match!The first of five challengers for Troy Voodoo's International title will be decided here tonight, as old rivals Mike Grizzly and Omega Lee square off. It'd be a first time trip into the dreaded Elimination Chamber for both of these competitors, but you can be sure that the risk is well worth the reward, it's just a matter of who wants it more!
vs.
Non-title matchWhat a night CyberSlam turned out to be, as YOU the CMV universe voted for both Shanaz Andoni AND Sunshine to get a shot a dethroning Chet Taylor as the Anarchy champion. In a brutal, bloody and truly Anarchy style bout, Sunshine managed to overcome both members of #TrendingWorldwide to begin his SEVENTH title reign here in CMV. Now the man with the broken smile must be on the lookout, as he tangles with a former Anarchy champ in his own right, Mr. Money in The Bank, Randy Borton!
Non-title matchIt's the unstoppable force of #TrendingWorldwide versus the immovable object of Kevin Lee and Time LaFave! In a match that has CMV fans abuzz, the champs will go toe to toe with perhaps the most dominant and well-liked tag team besides themselves, T & Lee! Will they be able to send out a signal that calls for the dethroning of old Chetty boy and the REAL #1 Bubba, or can the self proclaimed "greatest tag team in the universe" take the hypothetical karate practitioner and Timmy the Timster off their pedestal and kick them right out of the number one contenders position?
_________________
1x Mr. Money in The Bank, 2x World Heavyweight Champion, Glammy Award for Heel of the Year
Xander Slate
Admin





Posts

: 3074


Join date

: 2015-03-08


Age

: 20


Location

: The Hood



_________________
F*CK BOLSTAD
F*CK Wrestling Originals
Main Event Star!





Posts

: 629


Join date

: 2015-07-19


Age

: 19


Location

: Hopewell, Virginia



Greatest match card of all time. Better than pot.

Cashing in on Gent's poor negative bitch ass stupid piece of shit attitude. Fuck you. Sorry.
_________________
Feel like you can't understand a social experiment
_________________
F*CK BOLSTAD
F*CK Wrestling Originals
Main Event Star!





Posts

: 629


Join date

: 2015-07-19


Age

: 19


Location

: Hopewell, Virginia



_________________
Ringo Maxx retires Dave Turner, CMV HoFer
gets left off Fusion
_________________
Main Event Star!





Posts

: 654


Join date

: 2015-06-09


Age

: 19


Location

: nowhere



He didn't deliver his lunch money to HHH

soz
Admin





Posts

: 3074


Join date

: 2015-03-08


Age

: 20


Location

: The Hood



Mighty Dood vs John Cena. Calling it now.
_________________
Duo Maxwell with that Tama Tonga paint on his mask lol
_________________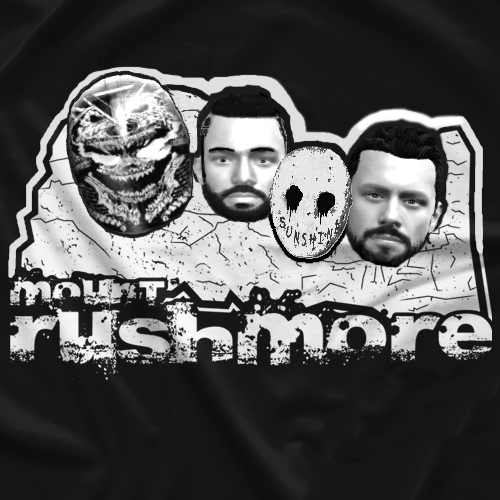 Main Event Star!





Posts

: 509


Join date

: 2015-03-10


Age

: 18


Location

: Australia



Page 1 of 5 • 1, 2, 3, 4, 5

---
Permissions in this forum:
You
cannot
reply to topics in this forum