Fusion & Genesis PPV List!
-Battle Scars
-Anarchy Rulz
-Exodus
-CyberSlam
-Validation
-Point Break
-Cause & Effect
-Home Coming
-Absolution
-Purgatory
Fusion/Genesis Superstar of the Week!
Page 1 of 2 • 1, 2

Hiya.
So, for a long time now, I've had a problem with the way slurs and derogatory terms are allowed to be tossed around here on the website. I know there's been issues before with the use of the term for black people, and I was under the impression that it was against the rules. Still, I've seen constant use of slurs for multiple different minorities fly from the mouths of numerous users and there've been no repercussions at all. The most I've seen done is editing of a post to remove it by a mod or admin.
And yet, it doesn't change the fact that the xat chat is always filled with them. The first thing new members are going to see when they access the website is
Spoiler:

faggot and nigger
and I think that's super unprofessional and offputting. I'm not one for censoring and I'm not super PC, but I think something needs to be done. It really bothers me that this is allowed and you can call me a little bitch or what have you, but the fact that I don't fall under either of the categories that are the butt-end of these insults and I'm still offended should say enough.
Anyway, that's my spiel. Just had to get that off my chest. I hope something is done about it.
_________________
Main Event Star!





Posts

: 654


Join date

: 2015-06-09


Age

: 19


Location

: nowhere



I feel like "Little Bitch" is worse than faggot. I understand that cheeky N word though.
_________________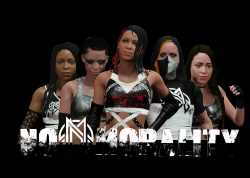 Aarons views on the Indys:
I'm not gonna pretend to be all innocent and sh.. Stuff, I'm Scottish, swearing is what we do. I am however inclined to agree. I went into the chat for the first and so far only time yesterday and seen exactly that. Now having known a few of these people for years I expect nothing less and honestly I've accepted it somewhat. However having briefly looked around the site and it's members, most of which i don't know, it's pretty clear there are a few younger people here and they aren't nor should they be used to it or even exposed to it.

To quote Dashing "This is a family show". Maybe if not stopping cussing completely, banning terms like that I'd definitely agree with.
_________________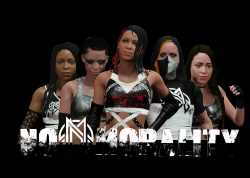 Aarons views on the Indys:
I agree, and so have banned such words.
Didn't know I could do that b4
As for the chat, it's back to the old one again, I hate Xat anyhow.
Admin





Posts

: 3074


Join date

: 2015-03-08


Age

: 20


Location

: The Hood



Mr. Dashing wrote:Didn't know I could do that b4
It's your site is it not you toolbag. You ARE the table.
_________________
Jacob Ziegler
2x CMV Anarchy Champion
Longest Reigning Anarchy Champion Ever
2017 Newcomer of the Year
~~~~~~~~~~
Twitch allows you to ban certain words too homie.
_________________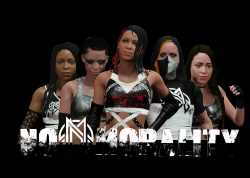 Aarons views on the Indys:
I noticed in twitch most words like that changed to *** anyway
_________________
Jacob Ziegler
2x CMV Anarchy Champion
Longest Reigning Anarchy Champion Ever
2017 Newcomer of the Year
~~~~~~~~~~
Cause I banned then a while back bruh bruh
Admin





Posts

: 3074


Join date

: 2015-03-08


Age

: 20


Location

: The Hood



Page 1 of 2 • 1, 2

---
Permissions in this forum:
You
cannot
reply to topics in this forum