Fusion & Genesis PPV List!
-Battle Scars
-King of the Ring
-Exodus
-CyberSlam
-Tag Team Cup
-Validation
-Dark Carnival
-Point Break
-Regicide
-Wild Card
-Cause & Effect
-Emergence
-Home Coming
-Absolution
-Final Stand
Fusion/Genesis Superstar of the Week!
Page 1 of 8 • 1, 2, 3, 4, 5, 6, 7, 8

Which match are YOU most excited for at Exodus???
CMV Exodus: Episode 169!
LIVE from the Amalie Arena in Tampa, Florida!!!
----- ----- ----- ----- -----
One vs. AllAs announced by COO, Triple H, at the top of Exodus, Bison will have to run the gauntlet against EVERY single Fusion superstar in the back who's looking to make a name for themselves at the expense of The Barbarian, until he loses or simply runs out of challengers.
In our first of two dreaded Elimination Chamber matches of the evening, Troy Voodoo is going to have to put his International championship on the line against five hungry opponents. Luckily, he has Mike Grizzly for backup, and perhaps he will be so fortunate as to enter last, but luck will only get him so far inside in the Devil's Playground; can he pull off the upset only to be forced into a second title defense later on in the night?
In what is HOPEFULLY the final encounter between these two warriors, Megan Cooper and Kristen Page look to prove once and for all who the more resilient and powerful Vixen truly is. The psychological warfare has taken its toll on Cooper, but every time they've stepped into the ring versus one another, Page has been laid out. Will the lone wolf of CMV score yet another victory over her foe; or shall we see Sunshine's apprentice put her master's teachings to good use?
Tag team action doesn't get much better than this right here, and with Triple H's announcement of the first annual CMV Tag Team Cup taking place in just two week's time, even MORE pressure is being put on these two duos. T & Lee have been an absolute wrecking ball in the tag team division ever since they paired up, but the question on every CMV fan's mind is; do they have what it takes to dethrone who many consider the GREATEST combination since peanut butter and jelly, #TrendingWorldwide?
To try and take back the life that was stolen from them by Hollywood agent, Demson Crezley, former friends and tag team partners, Nick Harris and William Rage, will compete against each other and their trickster in a ladder match, the winner retaining the rights to the movie deals, the attires, the names; everything!
Many are wondering whether or not Vixen's champion, Cassie Maverick, is even going to show up for her title defense here tonight, and if she does, if that's so wise. After being brutally assaulted by the man known as FEAR last week, the cowgirl's condition hasn't been completely made clear. One thing is for sure, if she does indeed arrive to take on Amber Briggs in their highly anticipated rematch, she won't be at 100%, and that's something that the former champ wouldn't have a care in the world for . . .
Coming off of his championship defense against Corporate Billy on Fusion, CMV Light Heavyweight champ, John Briarwood, now turns his attention towards rival, Omega Lee, who defeated him in a non-title bout just two weeks ago to earn this opportunity. Many critics would be silenced if Briarwood is able to defend his belt twice in only six days, but many, MANY, CMV fans would rejoice if it is Lee who brings home the gold here tonight!
Whether or not Troy Voodoo will be heading into this title match STILL the International champion is a mystery, but we do know that he will have NO ringside support, no Triple H, no Billy, no Yuri . . . He must take down the third annual King of the Ring winner and two-time Undisputed champion, Paul Anderson, all on his own, which many doubt he can do. I guess we'll find out here tonight either way . . . Voodoo could walk out of Exodus still showered in gold; or can be sent crying into the arms of The Corporation . . .
In a bid played by Triple H and The Corporation to sick every serious threat to Troy Voodoo's World title reign on one another, leaving only one standing to deal with, six of CMV's greatest names will clash inside of the hellish and career-threatening, Elimination Chamber! To the winner will go the spoils, an Undisputed championship match, but one has to ask himself; is it really worth it, to put your body, your life on the line, all for just a CHANCE to become the best in this business, and even then have to get through The Corporation to do so? The short answer from every single competitor in this match-up would be; HELL YES!!!
Last edited by Mr. Dashing on Tue Jan 19, 2016 11:30 pm; edited 4 times in total
_________________
1x CMV Anarchy champion
1x CMV Tag Team champion
Bludgeon
1x Mr. Money in The Bank, 2x World Heavyweight Champion, 1x United States champion, Glammy award for Feud of the Year, Glammy Award for Heel of the Year
Xander Slate
Little bit of fun for this PPV's predictions! Whoever gets the most predictions right will get to book the next Fusion's main event!!! (Nothing crazy like an Elimination Chamber match and no title matches)

In the event of a tie, answer this question;

In which order will the superstars be eliminated inside of the main event Chamber match?
My predictions (not participating in the game obviously)

One of the challengers
Crawford
Cooper
T & Lee
Rage
Briggs
Lee
Anderson
Maxwell
Is itv everyone on the roster? Also this is Friday right?
_________________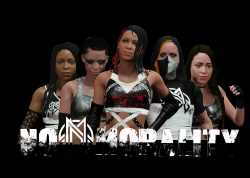 Miztacular wrote:Is itv everyone on the roster? Also this is Friday right?
Not everyone, whoever has the CAJONES papi
Probably
_________________
1x CMV Anarchy champion
1x CMV Tag Team champion
Bludgeon
1x Mr. Money in The Bank, 2x World Heavyweight Champion, 1x United States champion, Glammy award for Feud of the Year, Glammy Award for Heel of the Year
Xander Slate
One of the challengers
Mike Grizzly
Kristen Page
T&Lee
Rage
Briggs
Omega Lee
Voodoo
Hayden
_________________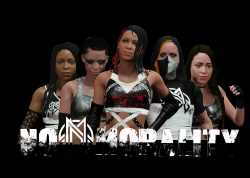 Hayden>Sunshine>Sane>Maxx>Borton>Maxwell
Order of elimination^
_________________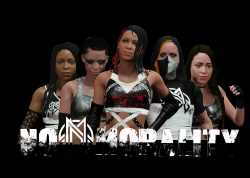 Troy Voodoo
Megan Cooper
T & Lee
Jimmaurie
Cassie M.
Omega "Copy-write Infringement" Lee
Troy Voodoo
Justin Sane

---

Voted: T & Lee
Main Event Star!





Posts

: 1979


Join date

: 2015-08-29


Age

: 25


Location

: New York


Humor

: Slapstick



you literally could have edited that into the post above it
Main Event Star!





Posts

: 2110


Join date

: 2015-03-09



Page 1 of 8 • 1, 2, 3, 4, 5, 6, 7, 8


Similar topics
---
Permissions in this forum:
You
cannot
reply to topics in this forum