Fusion & Genesis PPV List!
-Battle Scars
-King of the Ring
-Exodus
-CyberSlam
-Tag Team Cup
-Validation
-Dark Carnival
-Point Break
-Regicide
-Wild Card
-Cause & Effect
-Emergence
-Home Coming
-Absolution
-Final Stand
Fusion/Genesis Superstar of the Week!
Which Championship should be on the line in NXT's annual Career Vs Championship match next month at Nightmare Before Twistmas?
Kicking off the go home show for the penultimate Pay Per View of the year, NXT Showdown. We'll be seeing the number one contender, Nancy Hurt team up with new Vixen, Jakk to take on the woman who beat Nancy Hurt this passed Saturday on a house show, Dirty Diana and her tag team partner for tonight, another new Vixen, who's been going at it with Jakk, Chelsea Charge. Another win here for Diana could potentially throw her back into the title mix, while Nancy Hurt will need momentum heading into a match against the woman at the top of the Power Rankings, Jade Dynamite.
NXT European Championship Number One Contenders Match
In the first of three number one contenders matches tonight we'll see Blizzard go one on one with Eclipse to find out who'll be facing Marko Punish at Showdown. Eclipse never got his rematch clause thanks to Johnny Sampson, so tonight could be the night he earns such a thing. But he'll have to go through Blizzard, who has pinned both Eclipse and Marko Punish over the past few months in both house matches and on live shows. Some would say Blizzard has it in with the higher ups in CMV, whereas some would say he's earned his numerous shots, tonight we'll find out if he has what it takes to take on Marko Punish for the European Championship.
The only group stage match that is to be featured tonight is up next, and we'll see Group 14 kicked off as one half of the Arcade Renegades, Arik Edward takes on one half of the NXT Tag Team Champions, Kevin Styles, not only is this an opportunity for Arik to pick up his first win as a singles competitor but it might give The Arcade Renegades some weight in their claim to becoming NXT Tag Team Champions.
NXT Tag Team Championship Number One Contenders Match
Speaking of the NXT Tag Team Championships, the two teams that never got their rightful rematch to the Titles will go head to head tonight in some tag team action to find out just who The Stylists will be defending against this Sunday. Will The Bringers of Despair have the chance to become four time Tag Team Champions, or will The Saints equal The Bringers at three title reigns a piece.
This Sunday Nick Blake will be defending against Mr. Wentworth and Eric Matthews in a Triple Threat match for the NXT Television Championship, however, if Team Savage is able to beat Team Sampson to kickoff the show it will become a Fatal Four Way for the belt. Tonight we'll be getting a potential teaser of what is to come as Nick Blake takes on Leo Cruz, with the legendary Cole Savage in his corner as always.
NXT Womens Intercontinental Championship Number One Contenders Match
After working together to put away the Vixens of HALO last week on NXT, these two will now go one on one to become the number one contender for Dawn Bryans Womens Intercontinental Championship. Rose never got her rematch clause, and Sophia Caldwell has just come off of a narrow defeat to Jade Dynamite, both will go into this with different mindsets, but only one will come out the number one contender.
In tonights Main Event, we'll see Byron Elliots singles return to action as he takes on a member of HALO, and Brett Angels good friend Byron Elliot. One of Osiris' great rivals, Gerald Foster will be in the corner of his opponent tonight and in the corner of Osiris, will be Byrons opponent at Showdown, the question is, will the Main Event of NXT Showdown be for the title or not?
NXT Showdown Card so far:
Brett Angel Vs Byron Elliot
Nick Blake Vs Mr. Wentworth Vs Eric Matthews (Vs Leo Cruz?)
Jade Dynamite Vs Nancy Hurt
D'Angelo St. Daniels Vs Hayden 'Blade' Kiteley (Group Stage Match)
Kevin Payne Vs August Happytown (Group Stage Match)
Team Sampson Vs Team Savage
_________________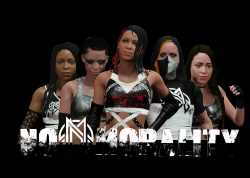 Live in 6 hours. Got work tonight. PPV is tomorrow<3
_________________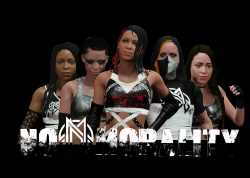 _________________
Main Event Star!





Posts

: 722


Join date

: 2015-07-19


Age

: 20


Location

: Hopewell, Virginia



Would it more Ben civil to you to give live an hour earlier than what I said, or an hour later?
_________________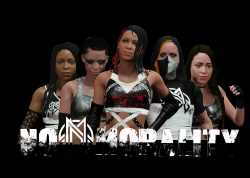 just caught that elliot skipped the midcard scene for no reason
Main Event Star!





Posts

: 2114


Join date

: 2015-03-09



The Angelic Savage wrote:just caught that elliot skipped the midcard scene for no reason
Pls read promo's not even a title shot.. OMG.
_________________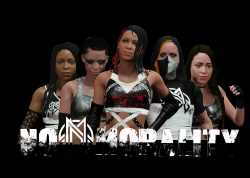 Miztacular wrote:

The Angelic Savage wrote:just caught that elliot skipped the midcard scene for no reason

Pls read promo's not even a title shot
Let me stop you right there.
I didn't say anything about a title shot tho
Main Event Star!





Posts

: 2114


Join date

: 2015-03-09



I want to take a moment out of your day to apologize to you. Krzy, I am deeply sorry for my mistake, and I will give blood, sweat and tears to earn your forgiveness. Will even stream on my birthday, just for you. <3
_________________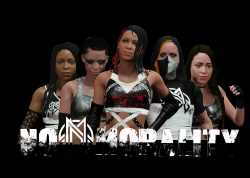 _________________
Main Event Star!





Posts

: 2536


Join date

: 2015-05-13


Age

: 18


Location

: Ontario, Canada


Humor

: Dashing's jokes



---
Permissions in this forum:
You
cannot
reply to topics in this forum