Fusion & Genesis PPV List!
-Battle Scars
-Anarchy Rulz
-Exodus
-CyberSlam
-Validation
-Point Break
-Regicide
-Cause & Effect
Fusion/Genesis Superstar of the Week!
Page 1 of 4 • 1, 2, 3, 4

Team Sampson Vs Team Savage
&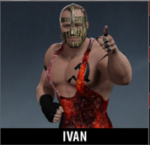 &
VS
The first of two elimination tag team matches will kick off tonights action. As of now, we only know one member of team Savage, and that's his client, Leo Cruz whom, if Team Savage are able to pull off the win tonight will get the chance to compete once again turning tonights Triple Threat contest into a Fatal Four Way for the NXT Television Championship. Sampson has pulled together a team of all stars, but will their ego's collide? It'll be interesting to see who joins Leo Cruz to complete Team Savage. It could be anyone, maybe even Cole Savage himself?!
NXT Womens Intercontinental Championship Match
In the first of three Title Defenses tonight, we'll see Dawn Bryan make her second defense as Champion, her first being in the fallout of Rage in a Cage against Lexin Damjen. However it will not be easy tonight, as she goes up against a hungry Sophia Caldwell who'll be looking to turn around what was a horrible start of the month when she lost to Jade Dynamite and turn it into a month to be proud of by winning the NXT Womens Intercontinental Championship.
Falls Count Anywhere Match
These two collided last month at Rage in a Cage under Extreme Rules, this month it gets a little more gruesome as Osiris and Gerald Foster take to arms in a falls count anywhere match. There'll be no escaping this match, not to say either man would run away as neither man has backed down throughout the entire month. Brawls have ensued throughout UnMatched for almost two months now, maybe we can see the end of it tonight.
NXT European Championship Match
Marko Punish is looking to make his very first Title Defense as a Singles Champion in his three plus years of being hear but it will not be an easy one, Blizzard will stand across the ring from him with his manager, Anna Arctica, she wasn't needed for Blizzard to beat Eclipse in the Number One Contenders Match, but we've seen her come to Blizzards aid before and I would expect no different tonight.
Six Vixen Elimination Tag Team Match
We'll see several feuds here in the NXT Vixens Division be re-visited tonight. Of course the newcomers Chelsea Charge and Jakk will just not leave eachother alone, causing constant tension in the locker room. While the ladies of HALO have had their issues with both Rose Punish and Dirty Diana in the past, not only did Rose beat 1 Shot Leona for the NXT Womens Intercontinental Championship, but she then cost her a chance at a rematch for the Title just 11 days ago. It wouldn't be a surprise to see this match turn into complete and utter chaos.
Up next we'll see two people at the opposite end of the spectrum here in NXT collide, an NXT Legend and Season One Veteran Kevin Payne will take to the ring in singles action for the first time in over a year, almost two years in fact. His opponent tonight however, will be a man we know very little about, he's never stepped into a CMV ring before and will be looking to prove the NXT Universe that he has what it takes, ladies and gentlemen, August Happytown.
NXT Tag Team Championship Match
Will we see the end to one month reigns tonight in the Tag Team Division here in NXT or will we see The Saints equal The Bringers of Despair as three time NXT Tag Team Champions. The may have lost their rematch clause, but they put on a 5 star match to earn this Title shot tonight, and of course in the spirit of NXT Showdown, it'll be elimination.
NXT Television Championship Match
If the odds weren't hard enough for the up and comer as it is. Taking on a two time NXT Champion and a man with a lot of momentum, Mr. Wentworth in the same match, for his Television Championship. However it could get a lot harder if the opening match of tonight falls in favor of Team Savage in which case Leo Cruz would join this match making it a Fatal Fourway.
Two huge names from their respective brands meet tonight. Hayden and D'Angelo St. Daniels step inside the same ring for a potentially once in a life time match. Both men need this win in order too keep up with Terry Sherman at the top of group 1, but of course as always only one man can walk out with the win. Will it be The Gate City God, or the Hollywood A-Lister?
NXT Womens Championship Match
Last time these two fought for the NXT Womens Championship was back at NXT Contingency. During this match Nancy Hurt all but had the win, hitting Dynamite with two finishers, if it wasn't for a count out victory Jade Dynamite would have surely lost her Championship. This has got to be running on the mind of the defending Champ tonight as she takes on one of her hardest opponents to date. Will Nancy Hurt become the 1, in 6-1.
This might not be for the NXT Championship, but some major implications are in place. If Byron Elliot loses tonight, he'll be entered into a Battle Royal for a chance to fight Angel in the Main Event of Nightmare Before Twistmas, however as per tradition, if the challenger loses that match, they are fired. Much like Boso The Magnificent last year. However if Elliot wins. He'll be facing Brett in the Main Event of Nightmare Before Twistmas, but his contract will be safe, however it will be a triple threat containing the winner of said battle royal.
_________________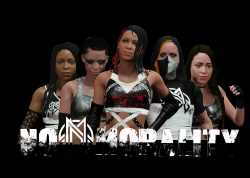 "90 OvR cap"

Predictions:
Team Sampson
Sophia Caldwell
Osiris
Blizzard
Jakk and HALO
Kevin Payne
The Stylists
Nick Blake
D'Angelo St. Daniels
Jade Dynamite
Brett Angel
_________________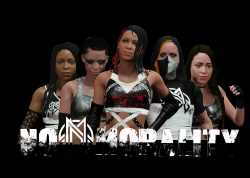 "90 OvR cap"

" maybe we can see the end of it tonight." Don't rush my feuds ya bastard
_________________
It was for dramatic effect<3
Take all the time in the world
_________________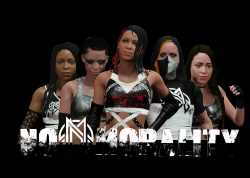 "90 OvR cap"

_________________
_________________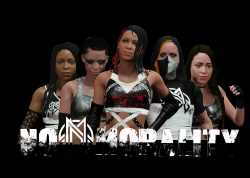 "90 OvR cap"

Team Sampson
Sophia Caldwell
____
Blizzard
Jakk/1Shot/Havret
Happytown
The Stylists
_____
Hayden
Jade
Byron Elliot
Last edited by KingWolf on Tue Jan 26, 2016 5:39 pm; edited 1 time in total
_________________
2x World Heavyweight Champion as Kevin Owens
2015 Superstar/Champion Of The Year
2015 NXT King Of The Ring
     2x Hardcore Champion as Kayden Kynra(Former)
     3x NXT Television Champion as Lorin Seoul (Former)
1x NXT Tag Team Champion as JLV(Former)
Midcard Playboy





Posts

: 480


Join date

: 2015-07-01


Age

: 21


Location

: NJ


Humor

: Blunt Cunt



Calling Wentworth, Blizzard and Angel to win in their respective matches.

Especially Wentwoof!
_________________
Follow Nick Bunn at @AgainstAllOdds on
Main Event Star!





Posts

: 1690


Join date

: 2015-08-29


Age

: 25


Location

: New York


Humor

: Slapstick



Page 1 of 4 • 1, 2, 3, 4

---
Permissions in this forum:
You
cannot
reply to topics in this forum